12 Days of Christmas Cards, Christmas Trees
2019-12-06
Paint 4 beautiful Christmas trees this year tied together with retro lights. This Ink and Watercolor Wash is incredibly easy. I even give you the ink drawing in a printable so no drawing is needed!
Materials
Cards
Strathmore 105-210 Watercolor Cards, Full Size Cold Press, 50 Cards & Envelopes
Pigment List
All paints I use are M. Graham transparent watercolors. Other brands I highly recommend are Daniel Smith and Schminke.
Cadmium Yellow


Nickel Azo Yellow


Pyrrol Red


Cobalt Blue


Cobalt Teal


Viridian


Quinacridone Rust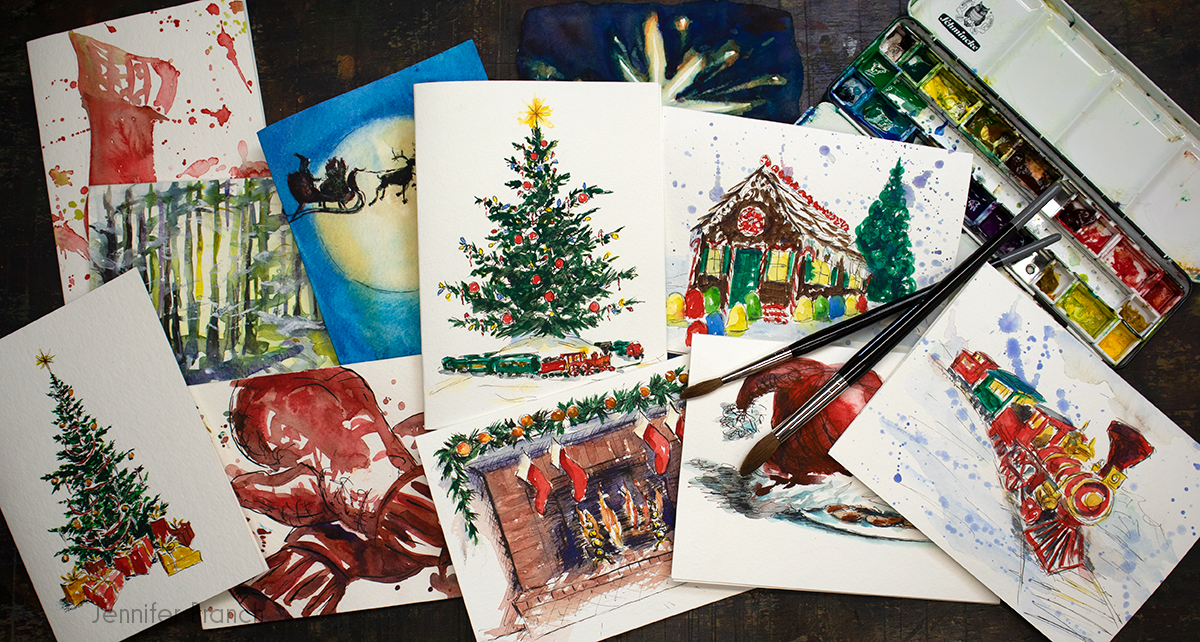 Fun Stuff!
Noodler's Black Waterproof Fountain Pen Ink - Bulletproof,3 ounce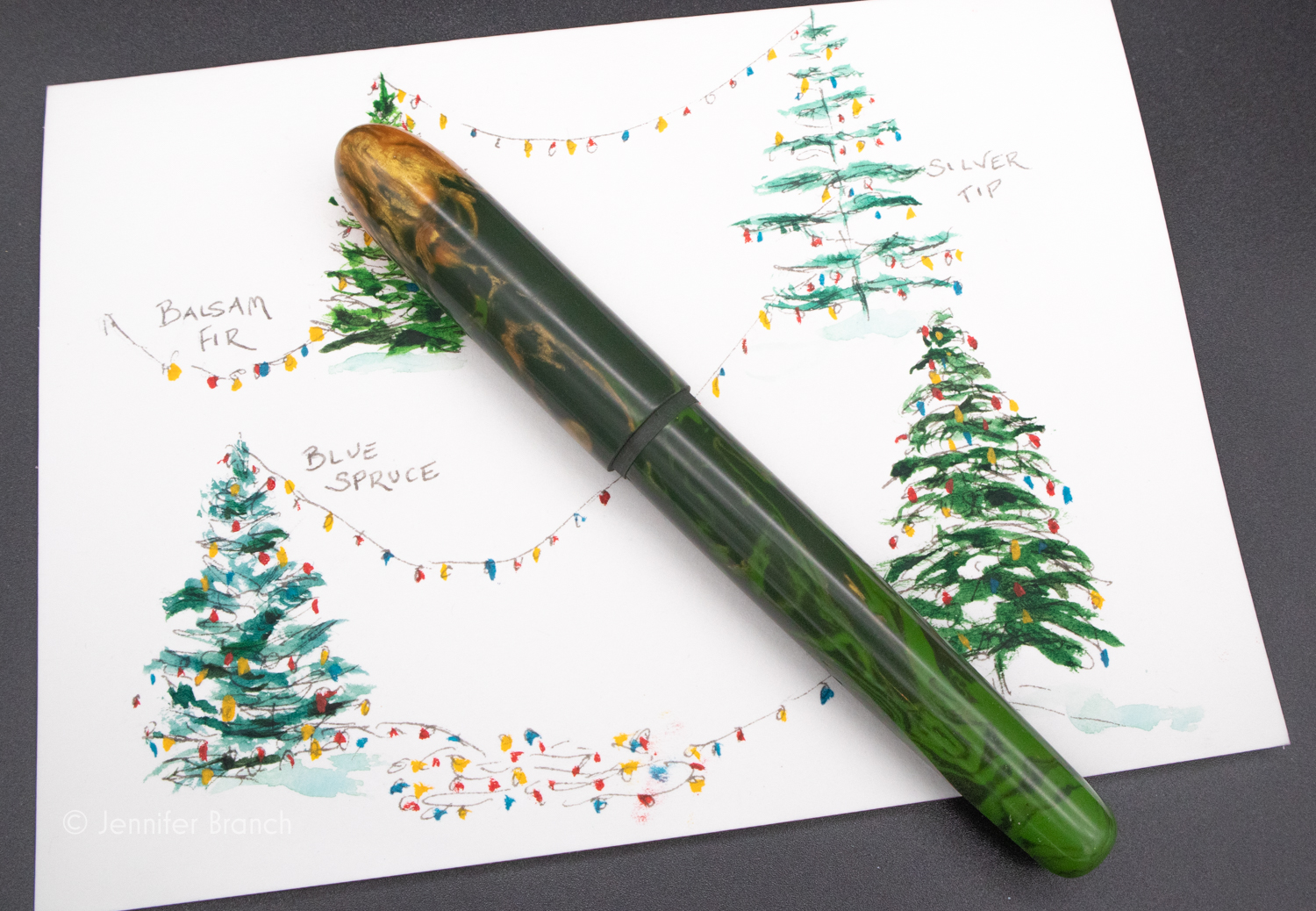 Balsam Gold Fountain Pen from Latitude Pens

Christmas Card Painting Steps
Before you paint on pen and ink, always make certain your waterproof ink is dry, otherwise it will bleed muddy black into everything! Give it one day to dry, minimum.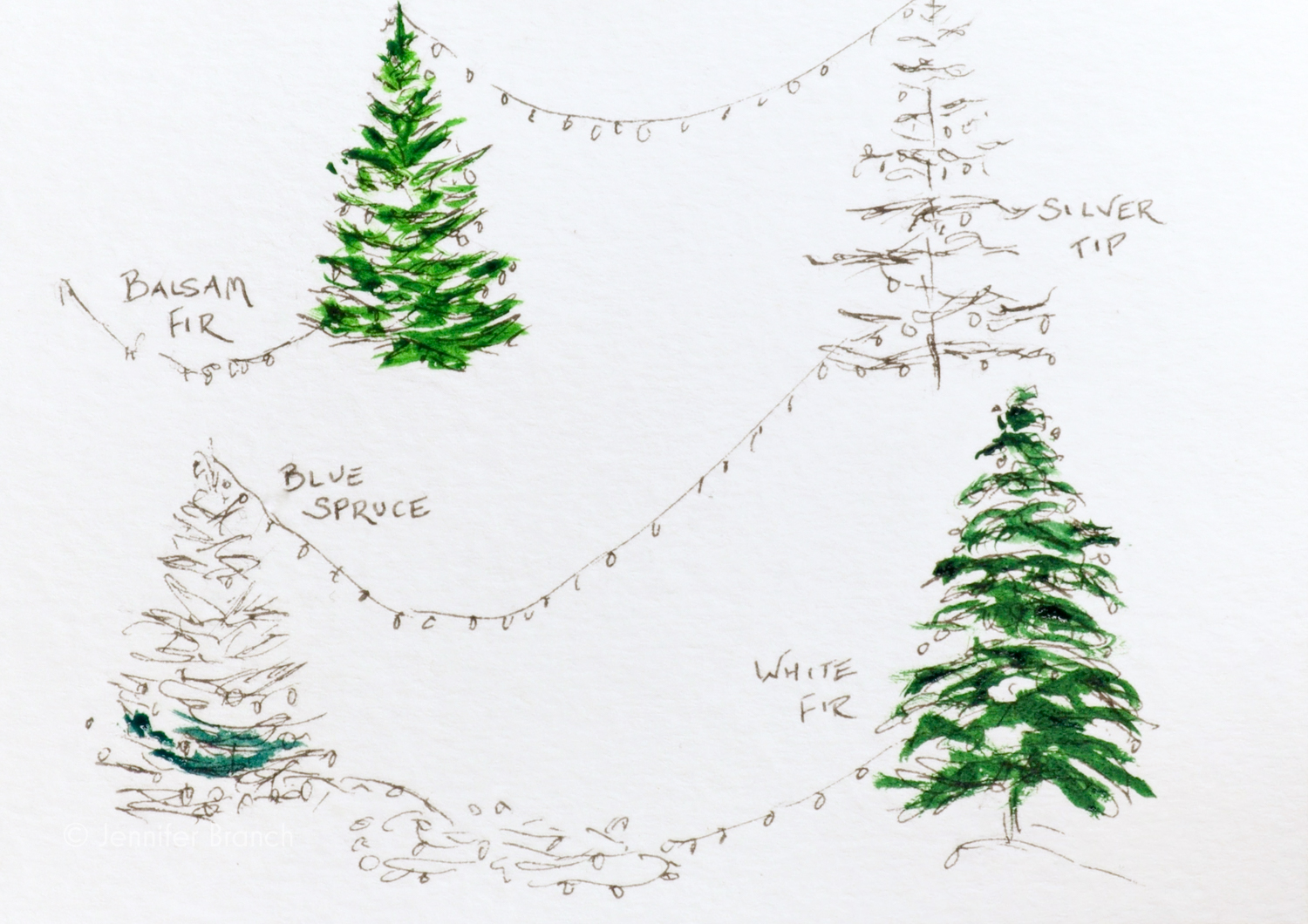 I start by painting the Balsam Fir and the White Fir in a mix of Viridian and Nickel Azo Yellow. I add a touch of Quinacridone Rust for some shadows.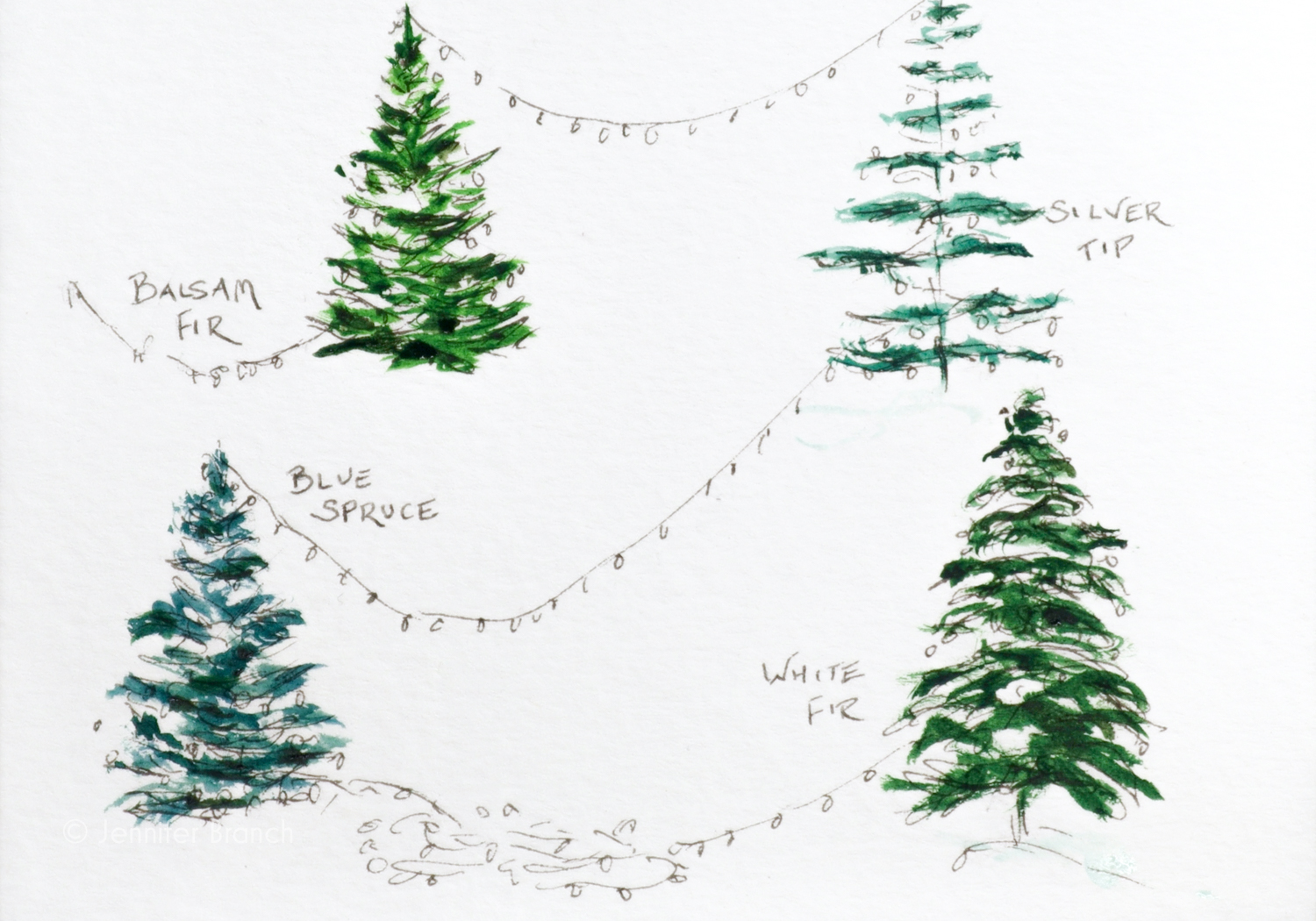 The Blue Spruce has to be blue! I add Cobalt Blue to Viridian. Then for the Silver Tip, I add the chalky Cobalt Teal.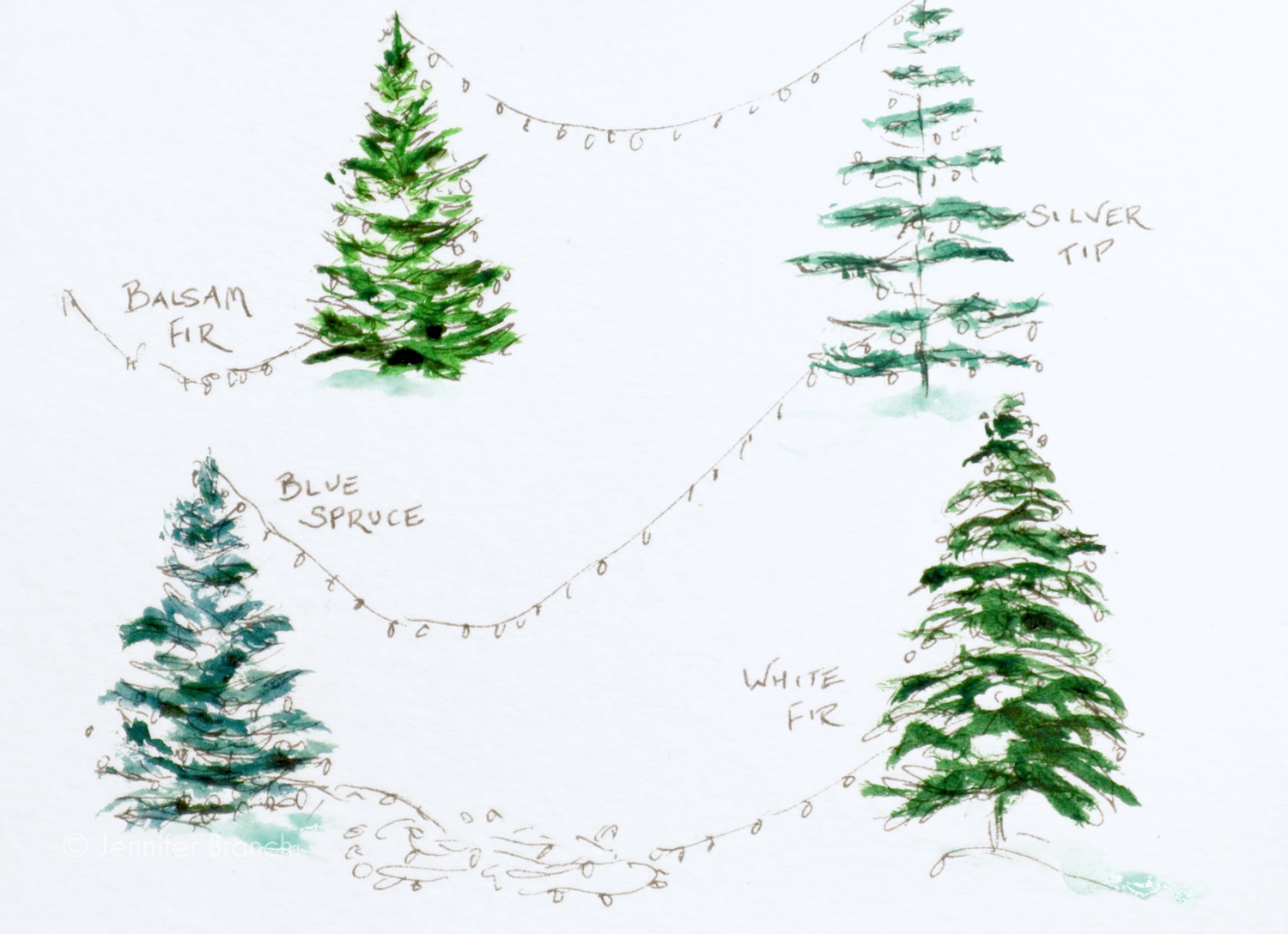 A tiny touch of Cobalt Teal for shadows on snow.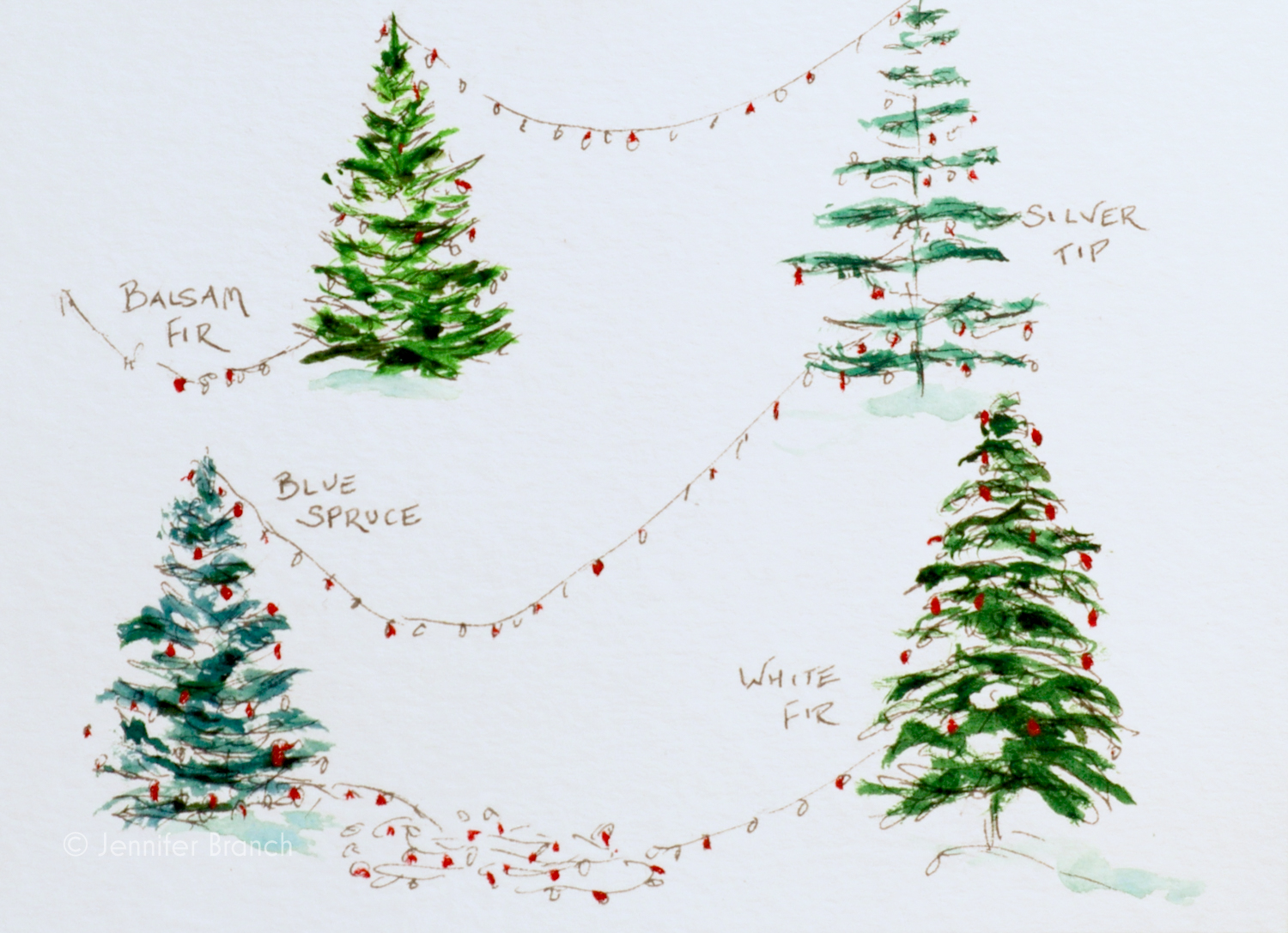 I paint Pyrrol Red very heavily. You could use Cadmium Red as well, just whatever you have on your palette. You need a rich, opaque red.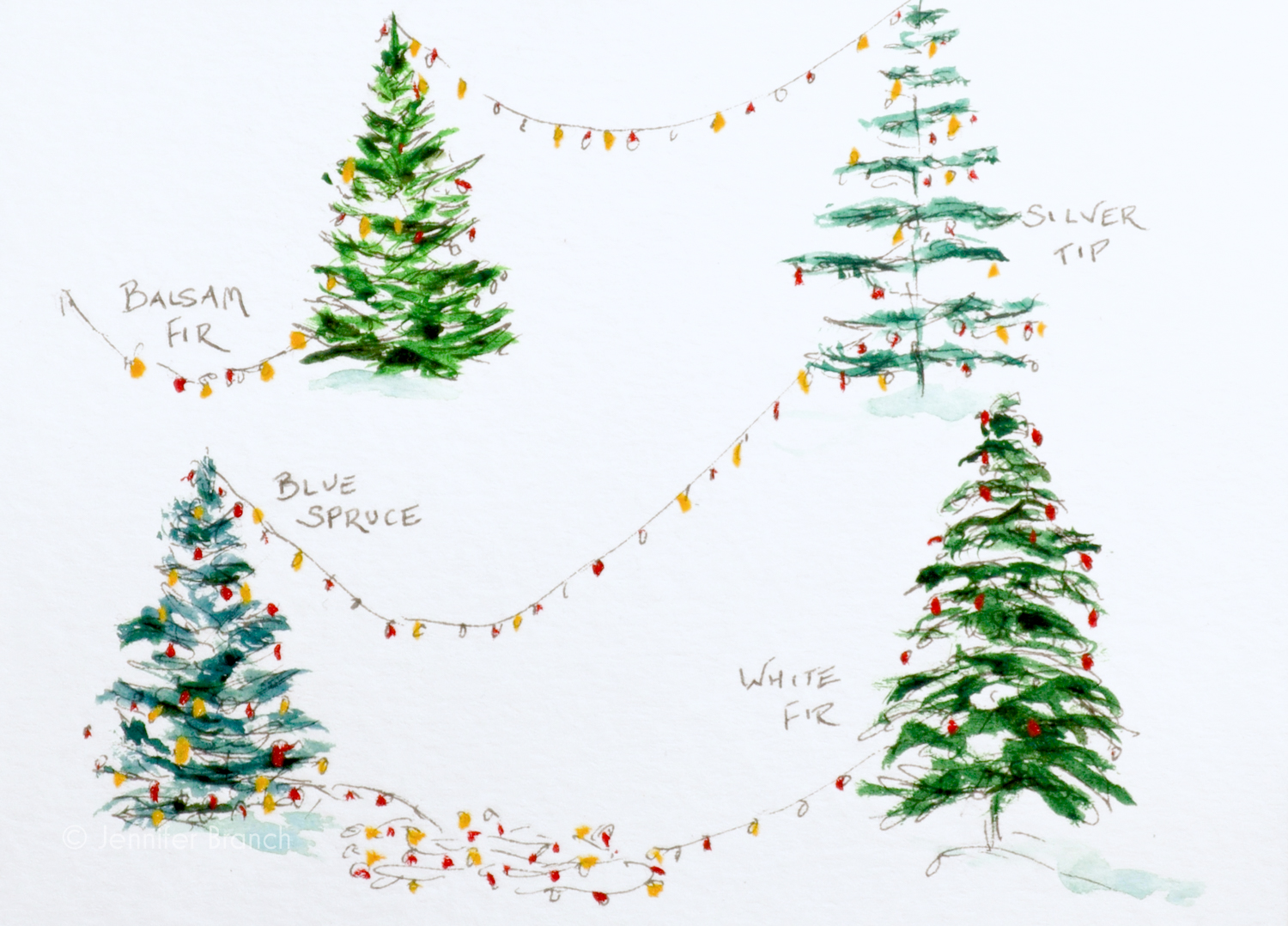 When you add yellow lights, do the same thing and make certain you yellow is opaque. If you don't have an opaque red or yellow, you can add a touch of white gouache to the color.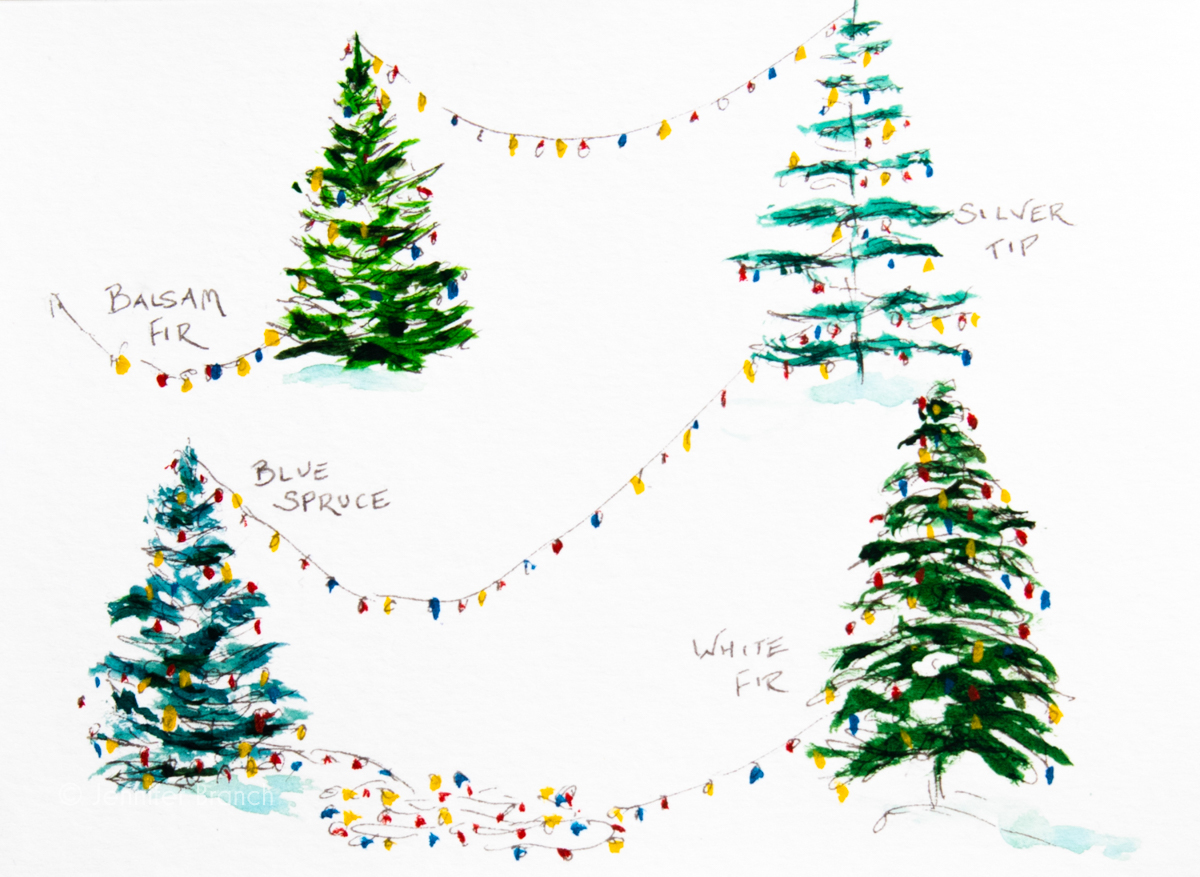 I hoe this Christmas card inspires you to paint gorgeous Christmas cards of your own this year.
Merry Christmas and have a very Happy Holiday Season!