Scarves are such a great beginner painting project! Anyone, even a child, can paint one and have it look stunning! (Mother's Day, anyone?)
Remember, scarves are crumpled when worn. So it's more about the colors you use than the painting skill. For beginners, stick with 3 colors. Use a lot of one color, some of the next, and a few dashes of the last. Stick to that formula and anything will come out looking terrific! Don't try to be neat. That's for wall hangings, not scarves. Just let the paint flow! Splatter paint a bit! Have fun!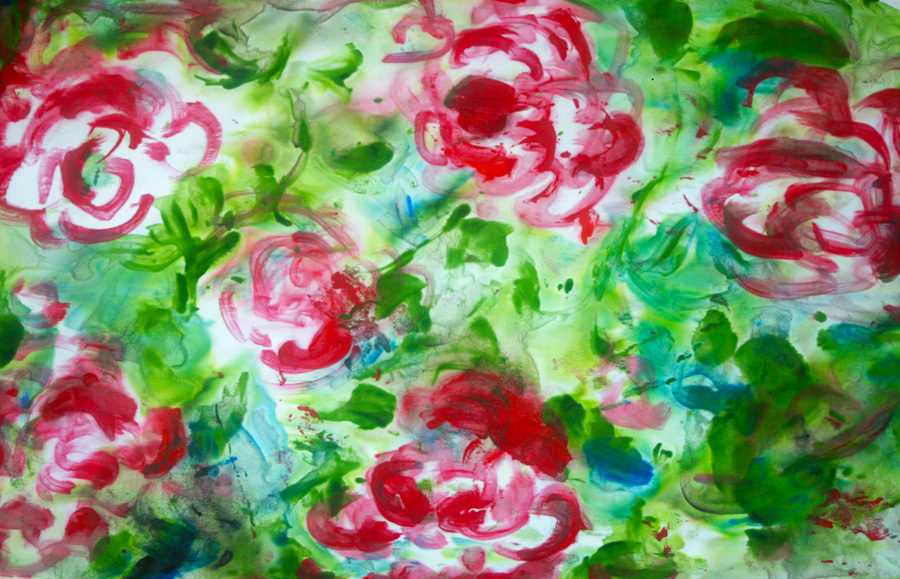 My favorite source for scarves and paint is: Dharma Trading I like the silk charmeuse scarves and Setacolor silk paint. The chiffon is nice as well if you want a breezy one for summer. But the charmeuse is has a lovely hand! Not Hermes or anything, but very very nice for $10 or so. My husband got married in the silk tie I painted him from there. It's still his go-to tie 12 years later!