Painting Demonstration 1

Some happy reds and ultramarine pink give a nice background color splash to work with. I splatter water and paint, having some fun with this loose little sketch.
Some yellow warms it up on the far side where I'll blur the focus a bit.
(Sorry, I forgot to get written permission to share the photo online. The sketching technique works for any orchid grower or flower shop though!)
Painting Demonstration 2

A few dashes of the greenhouse structure is all I need to suggest it. This sketch is definitely about the flowers!
I start a base for the sketch with bright green leaves.
Painting Demonstration 3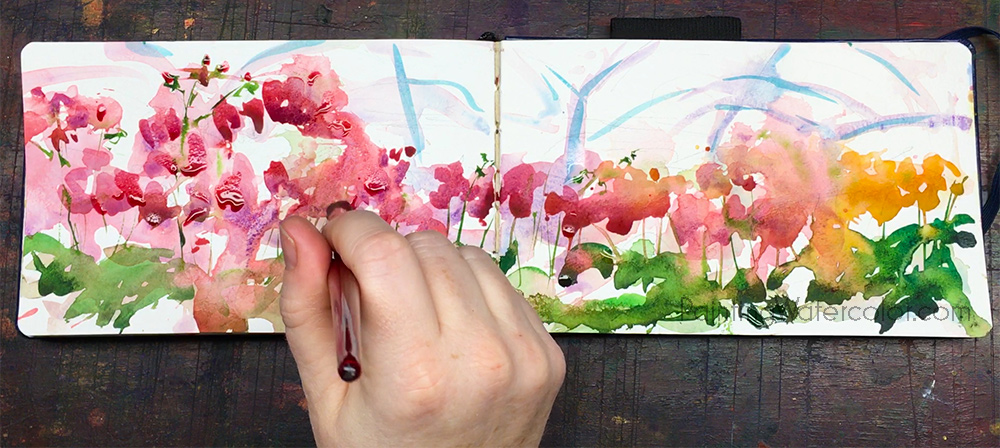 The sketch has dried a little, so I can start layering. I'm just letting the brush dance around. A few suggestions of stems or petals are enough.
Artist Tips
Bright colors always dry much lighter and duller. Don't be afraid to paint a vibrant first wash!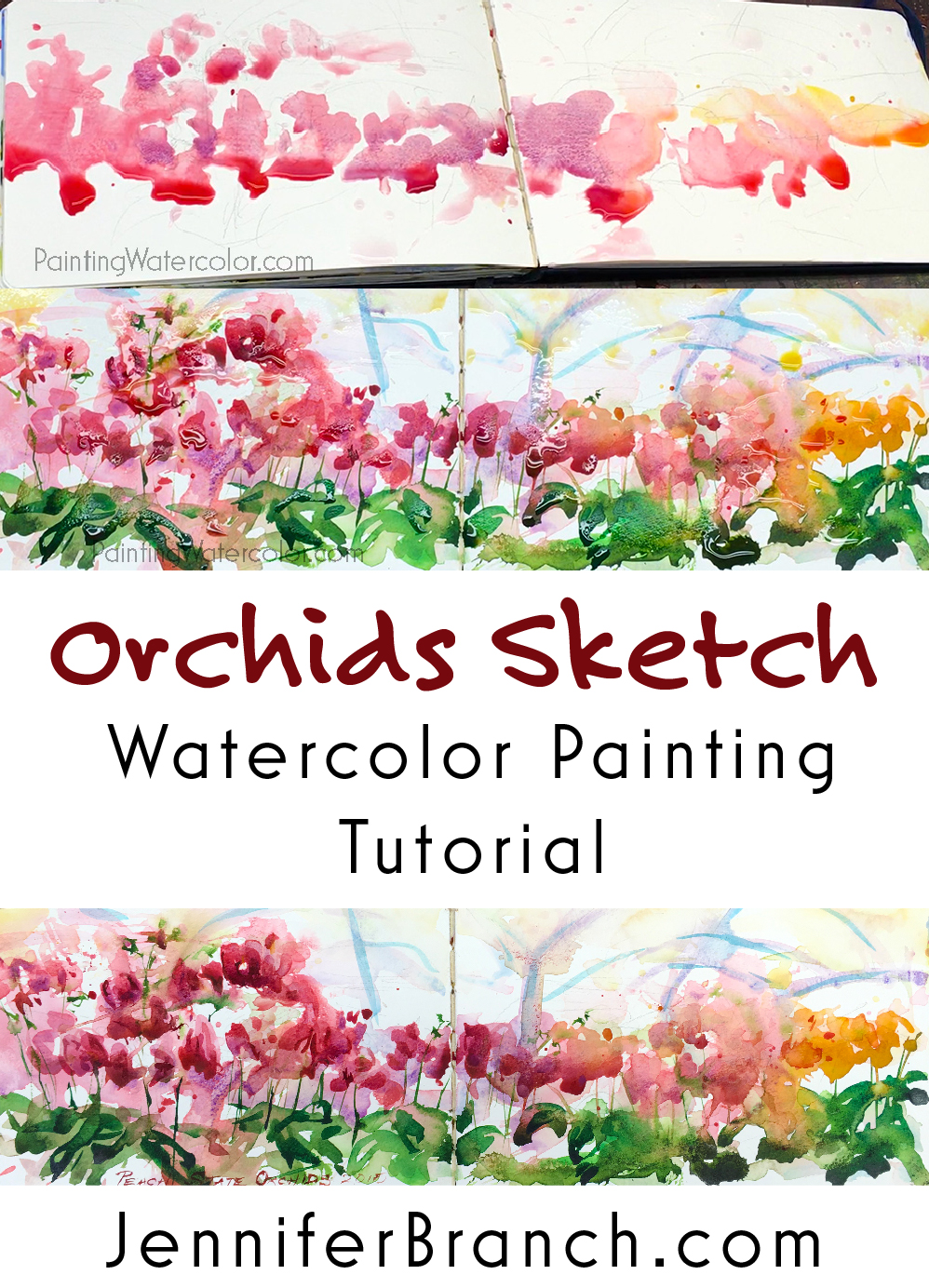 Painting Demonstration 4

A few reflected greens in the ceiling pull the painting together more.
Painting Demonstration 5
A little more detail and lots of splatter!
Painting Demonstration 6
Some warm nickel azo yellow on the greenhouse ceiling helps connect everything. It was still a little too cool.
Painting Demonstration 7

I'm adding the last of the details to the sketch - and even more splatter paint. Since it is a sketch, I want the loose colorful happy feeling!
---
---
All Paintings, Images, Videos, Text and Website Design Copyright 2021 by Jennifer Branch.
All Rights Reserved.
No Image, Video, Text or Website Design may be used without my written, specific permission.