Painting Demonstration 1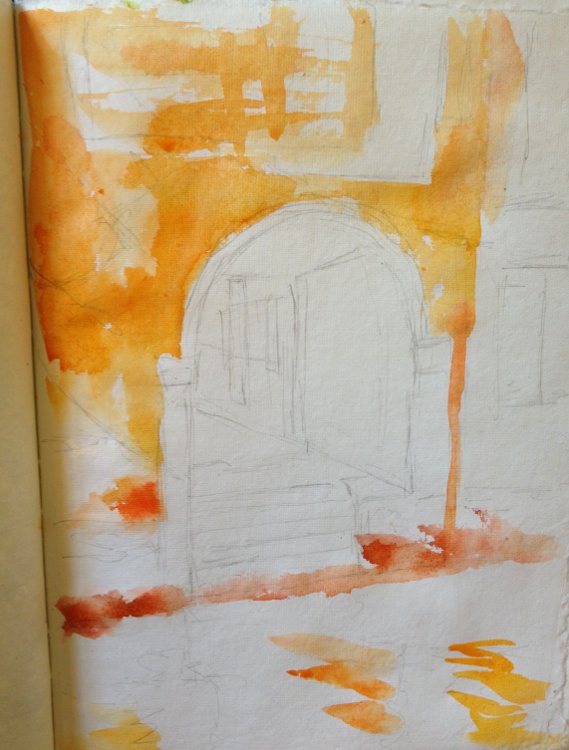 I have a tiny bit of wax crayon in extreme whites. Stairs and inside the doorway. Remember, wax doesnít come off watercolor paper! If in doubt, donít use it! I start in with the warm peaches since that color is repeated throughout the painting. Always start with a warm color thatís fairly light and repeated.
Painting Demonstration 3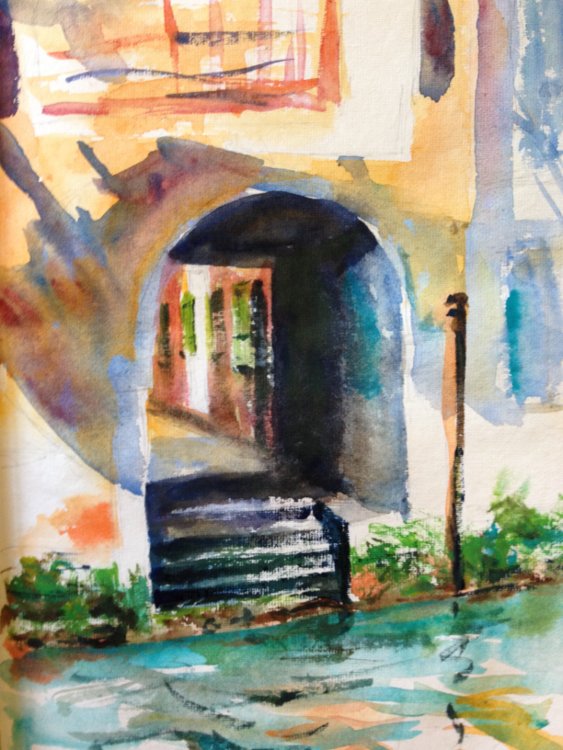 I go in the doorway and add some detail.
I dash some reflections on the water. Reflections really do seem more on the surface in Venice canals. The chalky green tones dulls the reflections and keeps them separate. A few more darks and peaches in the moss.
Artist's Tips
Shadows are not just gray, but the colors of the surface they're on and reflecting light. Change up your shadow colors to show what's really there!
Painting Demonstration 4
A little more texture on the stucco walls, a few touches of white gouache on highlights, some stronger shadows and a few more water squiggles!
Ah, sketching Venice! True armchair travel!