Acadia Road
Acadia National Park, Mount Desert Island, Maine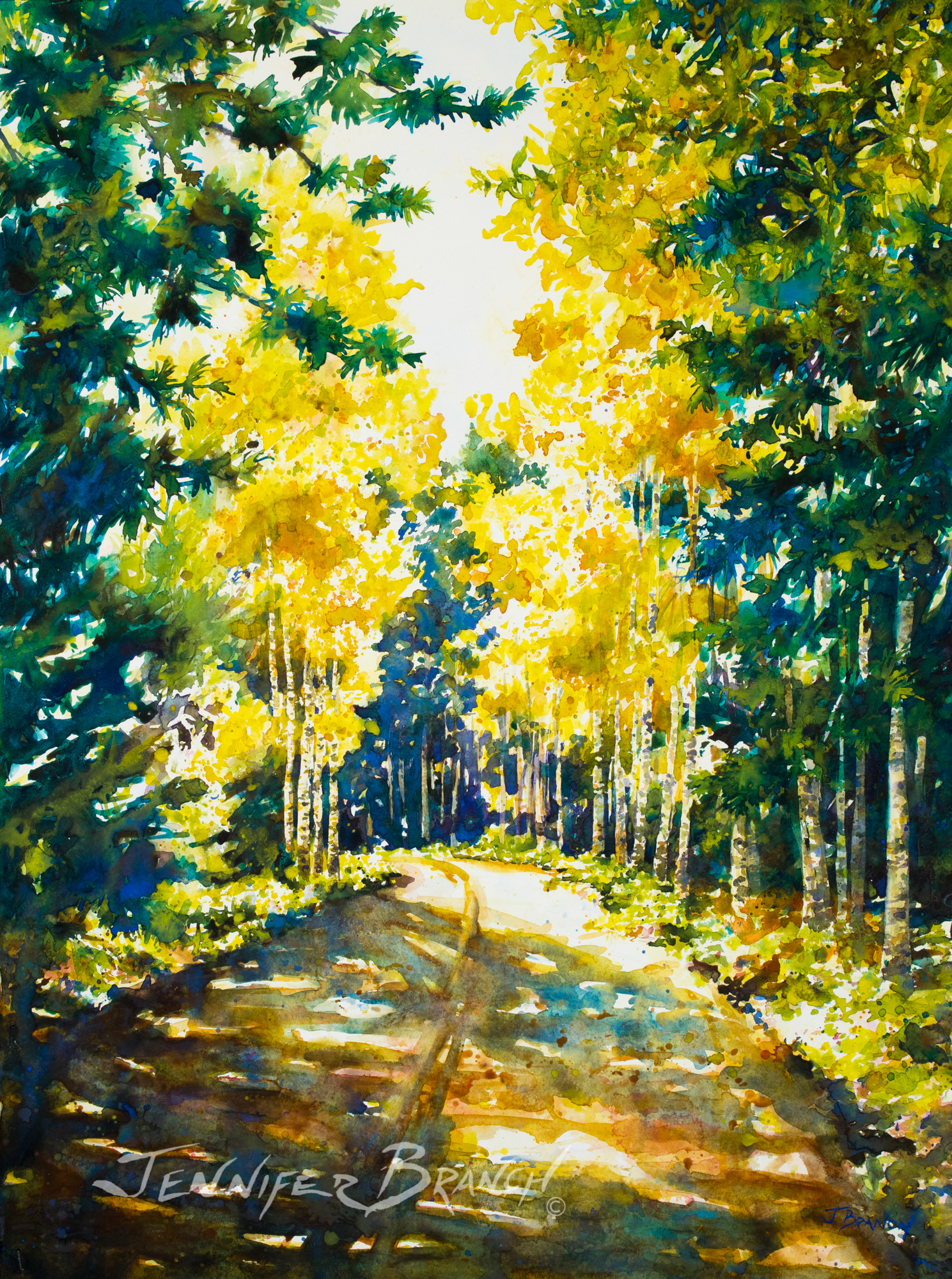 Original Watercolor Painting on Paper
30" x 22"
$ 2500

The Acadia National Park, Maine roads are isolated and peaceful. The roads are easier than the hiking trails, of course, but the dirt and rock still give that sense of peaceful nature. Some of the roads are open to cars; some are just open to horses or carriages. It doesn't really matter. Whatever you feel like doing, you can find a path that leads you there on Mount Desert Island.
I love just wandering around. Driving (since Acadia is a big park) until I see a likely trail. I generally have an idea in mind of painting woods or oceans, dramatic surf or bright blueberries. About half the time I end up painting what I had in mind. The other half the time, there's sunlight at the end of the road, lighting the yellow birches into golden haze against the balsam firs.
When I find sunlit moments like these, I have to paint them.
I know where this Acadia road leads in reality, to a beautiful place for certain. But in my head, anything could be at the end of this glorious Maine road. The ocean, a mountain trail, wildflowers. The ferns on either side of the road have deepened to a blue haze. I see hints of creatures in the undergrowth. The sweet smell of balsam firs are almost overwhelming and the golden birches light the way forward.
Always explore that path when you see it. You never know where it might lead.