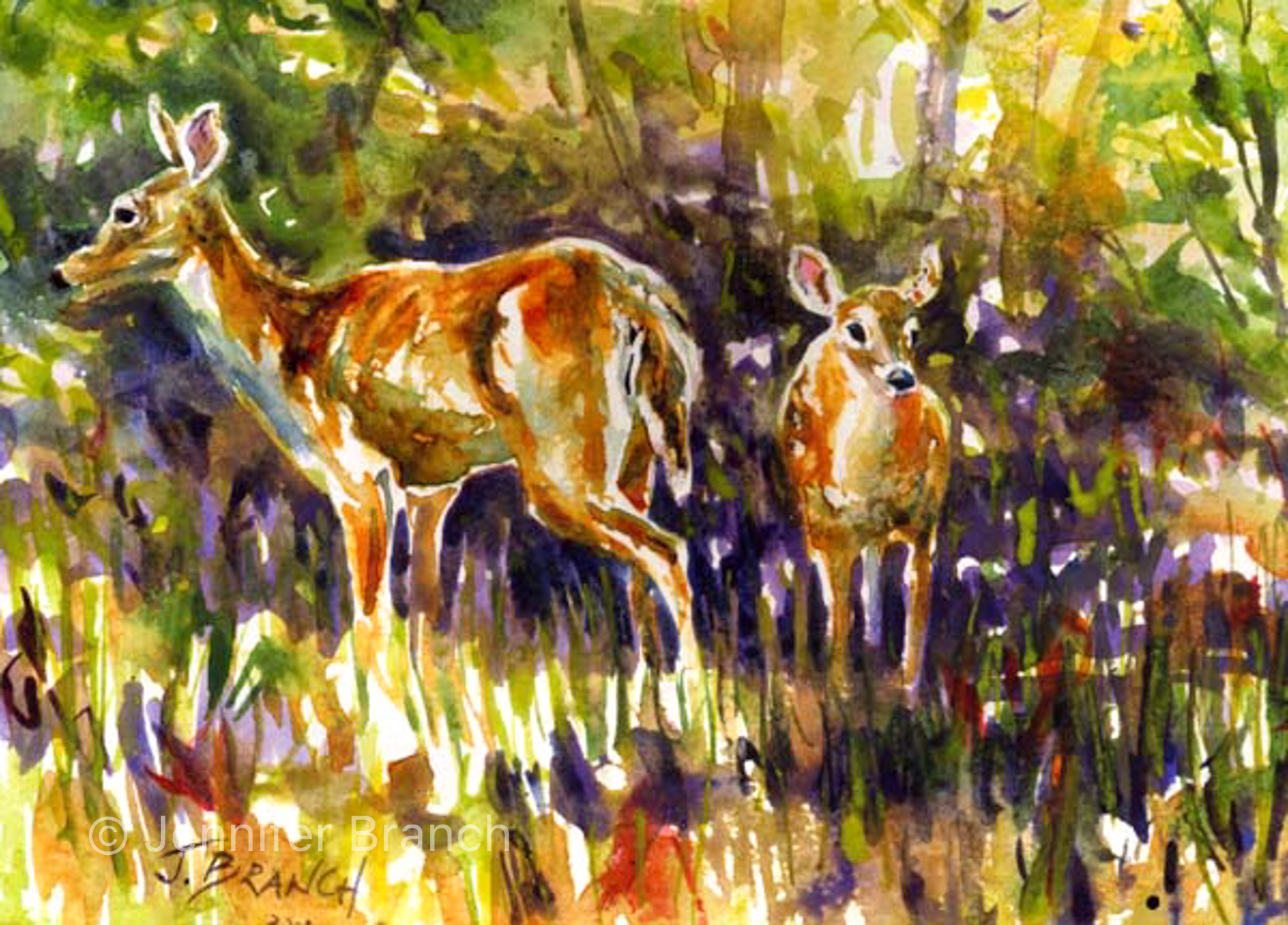 Original Watercolor Painting on Paper
6" x 8"
Private Collection
Collection of the Artist
Deer and fawn in my backyard woods. I can't tell you how quiet I had to be to take a photo without alerting this wary pair.
This original watercolor painting is on Twinrocker handmade watercolor paper. Gorgeous rough deckle edges allow you to frame it floating on a mat or encased in one. Paintings will be shipped inside mats for stability. However, I highly recommend floating the deckle edged paper for full visual impact.