Dory, Seal Cove
Mount Desert Island, Maine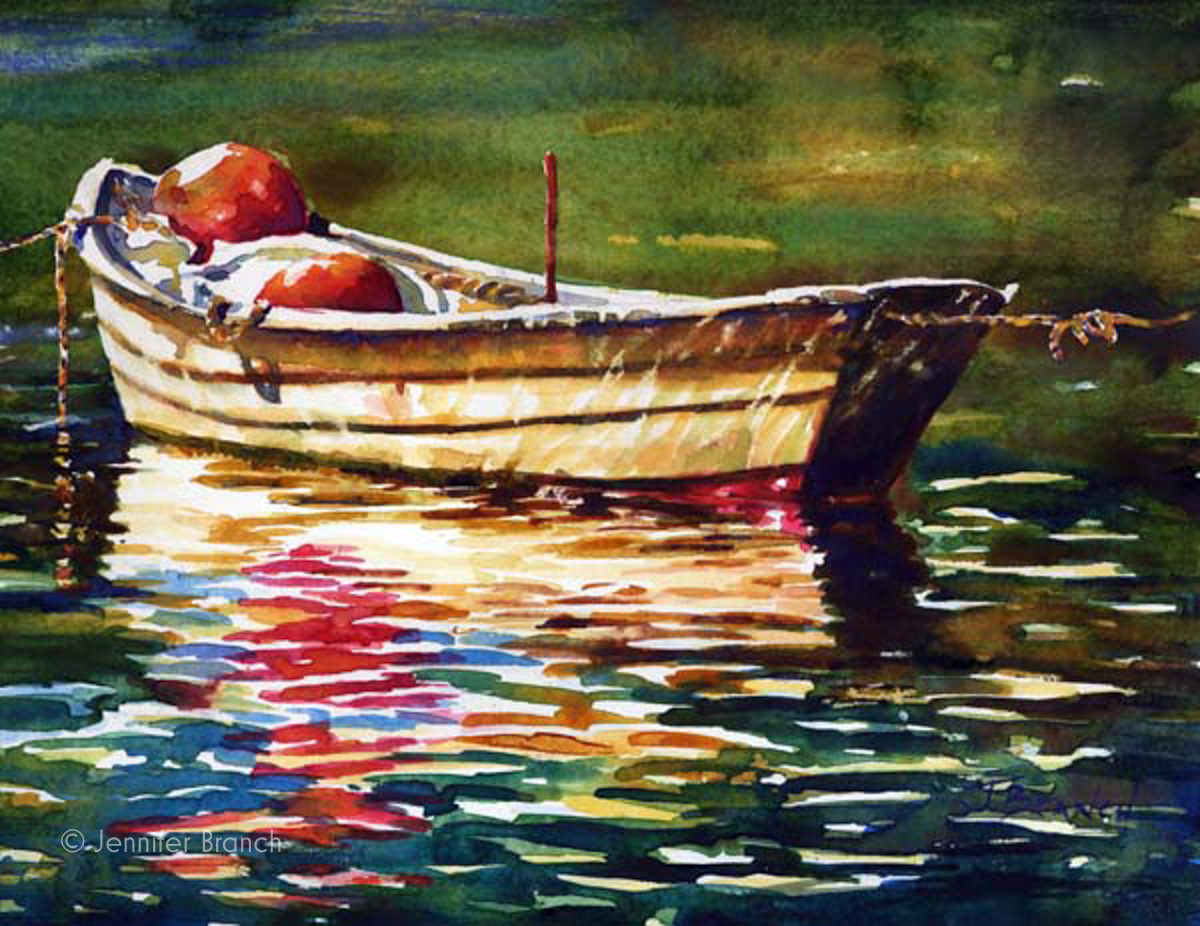 Original Watercolor Painting on Paper
8" x 10"
Private Collection

This watercolor painting of an old wooden dory in Seal Cove, Maine shows the simple elegance of the boats' design. Dories are flat bottom, wood planked boats perfected in New England fishing towns. I love seeing the strings of dories, piled high with nets, ready to go out on the next tide.
I saw several strings of dories on my first trip, years ago, to Acadia. The last trip, all I found was a solitary line of dories in a peaceful part of Seal Cove.
There's something about wooden boats that I just have to paint. Reflections are different than modern fiberglass, softer and more interesting. The lines are simpler and more beautiful. If I ever see a modern fiberglass boat that's beautiful, it's always a very direct adaption of a older classic wooden boat!
This is one of my favorite paintings.
You don't see many old dories around any more, but these workhorse fishing boats are one of my favorite subjects. The lovely long strings of boats draped with netting and floats are a once characteristic sight of Acadia. I paint them every time I see them!