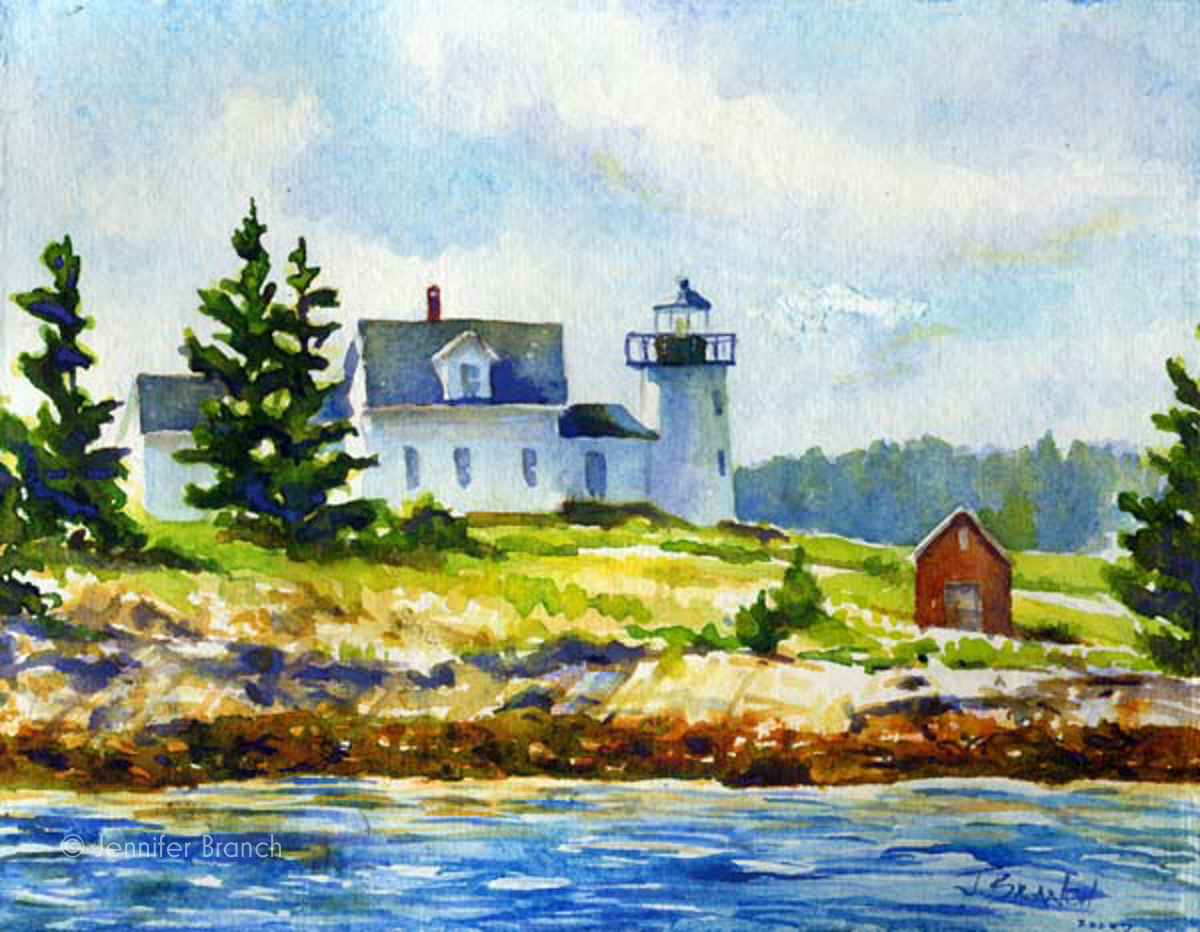 Original Watercolor Painting on Paper
6" x 8"
Private Collection
Collection of the Artist
I kept this one! Every year we go to Acadia National Park. Most years we drive to Deer Isle and stop to look at this lovely lighthouse. Sometimes we picnic, sometimes I paint. It's absolutely gorgeous!
This original watercolor painting is on Twinrocker handmade watercolor paper. Gorgeous rough deckle edges allow you to frame it floating on a mat or encased in one. Paintings will be shipped inside mats for stability. However, I highly recommend floating the deckle edged paper for full visual impact.