New Dawn Roses Sketch
2018-05-25
Every year, there is a cloud of pale pink blooms on my New Dawn rose bush. I can never decide whether to paint the clouds of roses, or just single blooms.
I love roses and sketch so many every year. They're in my garden journal, my watercolor journal and scribbled on the backs of paintings that didn't work.
I love the complexity of roses. They are translucent, so they change with the light and their surroundings. The color changes on a single bloom day to day. It may start out rich and deep in color then slowly fade to an exquisite white. It might even develop spots or stripes!
I love the idea of quick rose sketches, but they always pull me in to do more. It starts out looking all right, but a slight change of value, a place where the light is almost glowing, or a multitude of petals. There is so much interest in just a single flower!
I have over 25 varieties of roses and many more rose bushes than that. They take up premium space in my little garden in the woods, but I love every one of them, as do the deer.
When I was young, my grandmother gave me this New Dawn rose bush. I planted it in my mother's yard. Every year, it burst out in the sweetest smelling flowers you can imagine.
A few years ago, my mother brought me a bouquet from the rose bush. I rooted the stems and grew my grandmother's rose bush in my own yard. It twines around the chicken coop and has so many flowers now I couldn't possibly pick them all, even if I wanted to. All summer, it will gives me flowers I keep on my bedside table, filling the room with wonderful smells.
I've always felt the wonder of plants passing through generations. Sometimes, it's seeds or a cutting from a loved one's garden. Sometimes, it's simply seeing a plant remembered from garden long ago.
Some day, I will root rose bushes for my boys, and they will have their great grandmother's rose bush. It will all be the same bush, growing wherever my family is.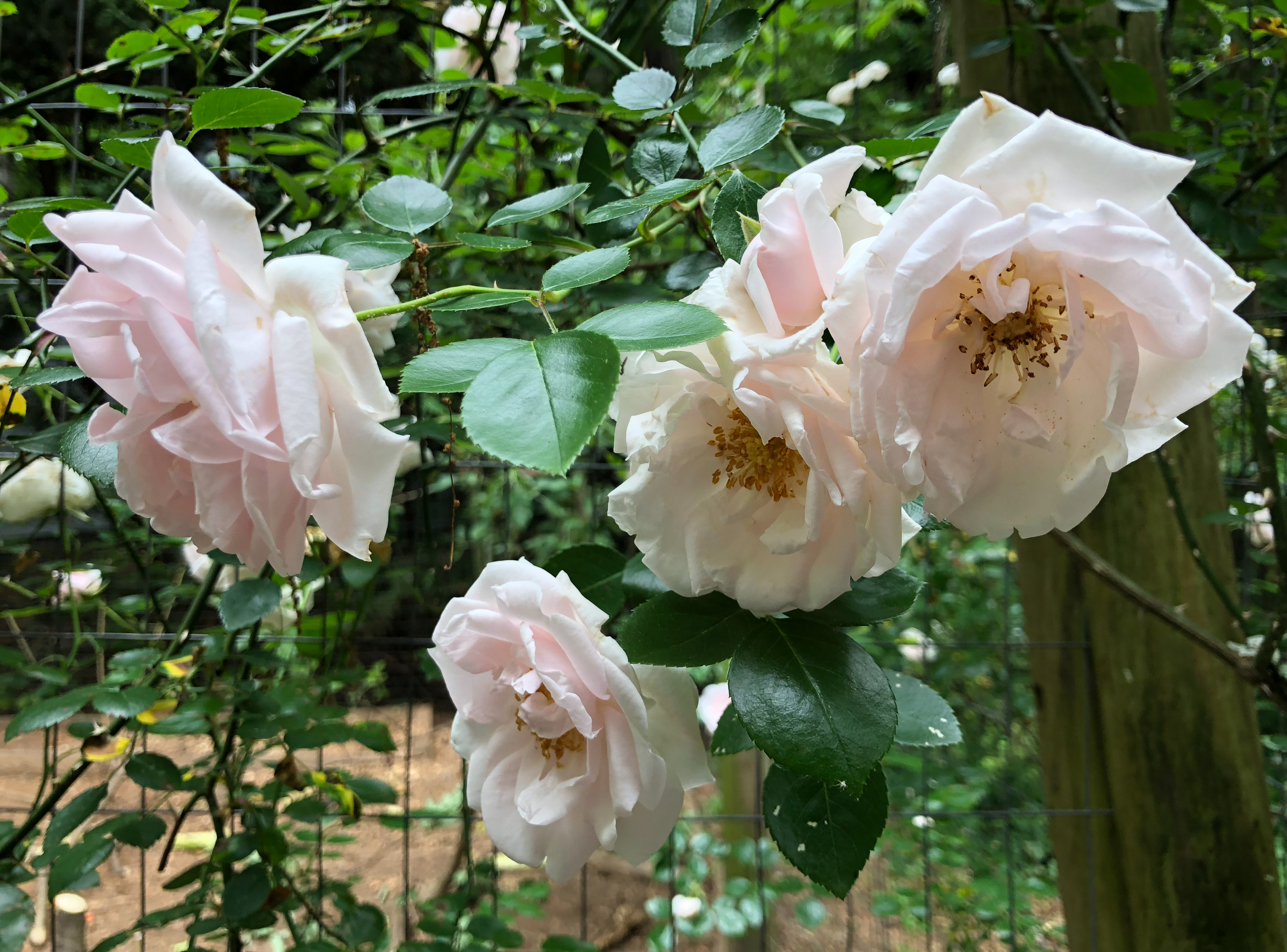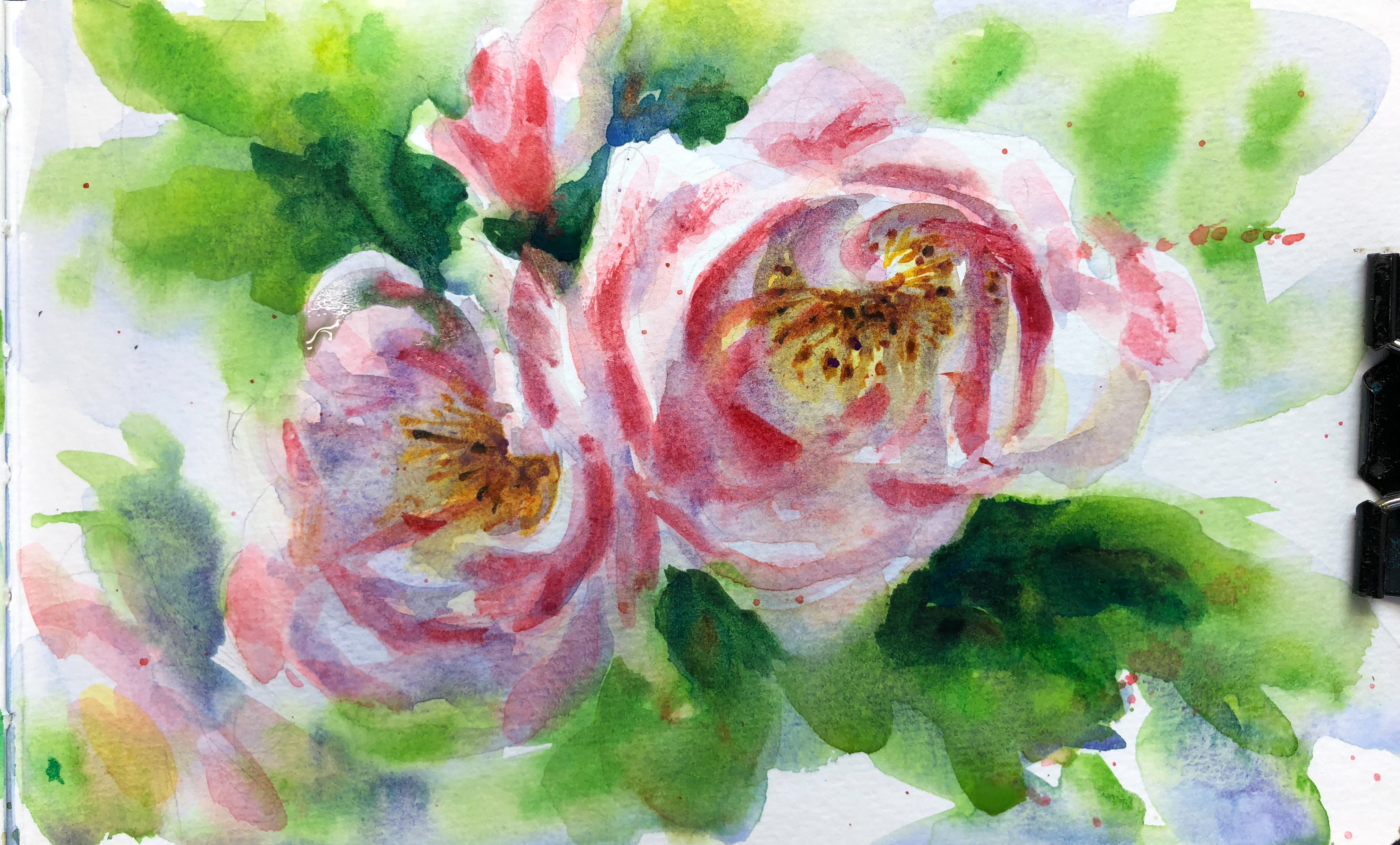 I think painting flowers and especially roses is one of the most challenging sketches to make. Flowers are never static, unlike buildings. The opaque and translucent layers are endlessly fascinating, manipulating value and color unlike anything else.
Tomorrow morning, I will go out in my garden, breathe in the heady scent of the roses, and try for a quick sketch. However long it ends up taking, it is the most wonderful way to start the day.