Painting Demonstration 1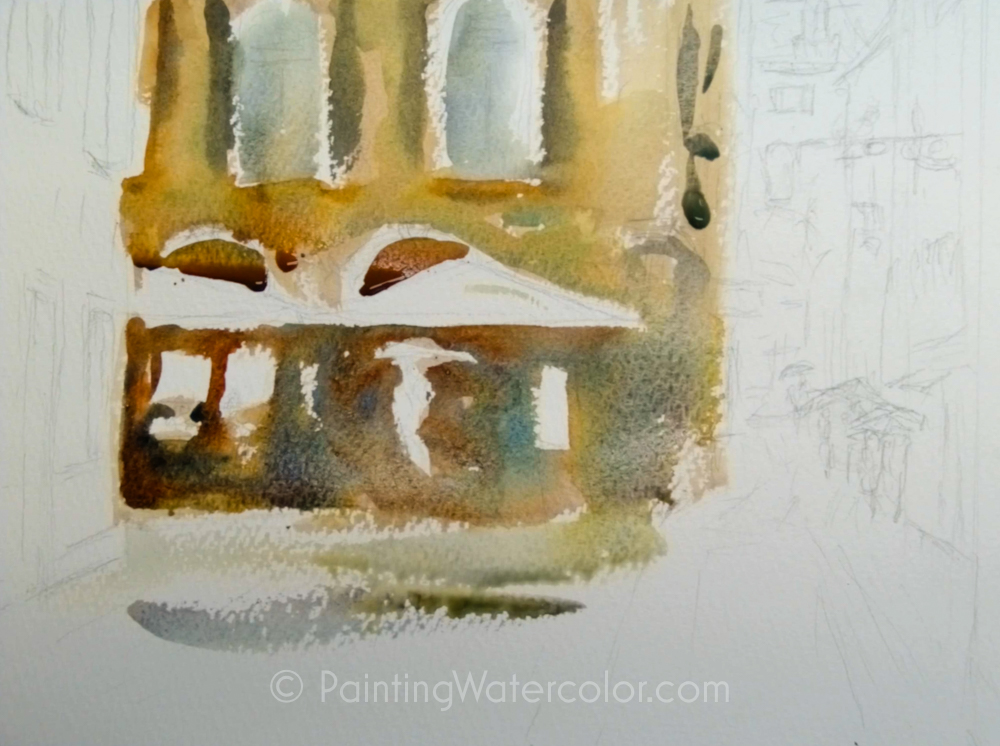 I begin in the central area of the painting. I want a lot more depth there, with the edges of the painting trailing away. I have a great mix going of quinacridone rust, cobalt blue, cobalt teal, cobalt violet and nickel azo yellow. I want the old stucco to be rich in layers.
Painting Demonstration 2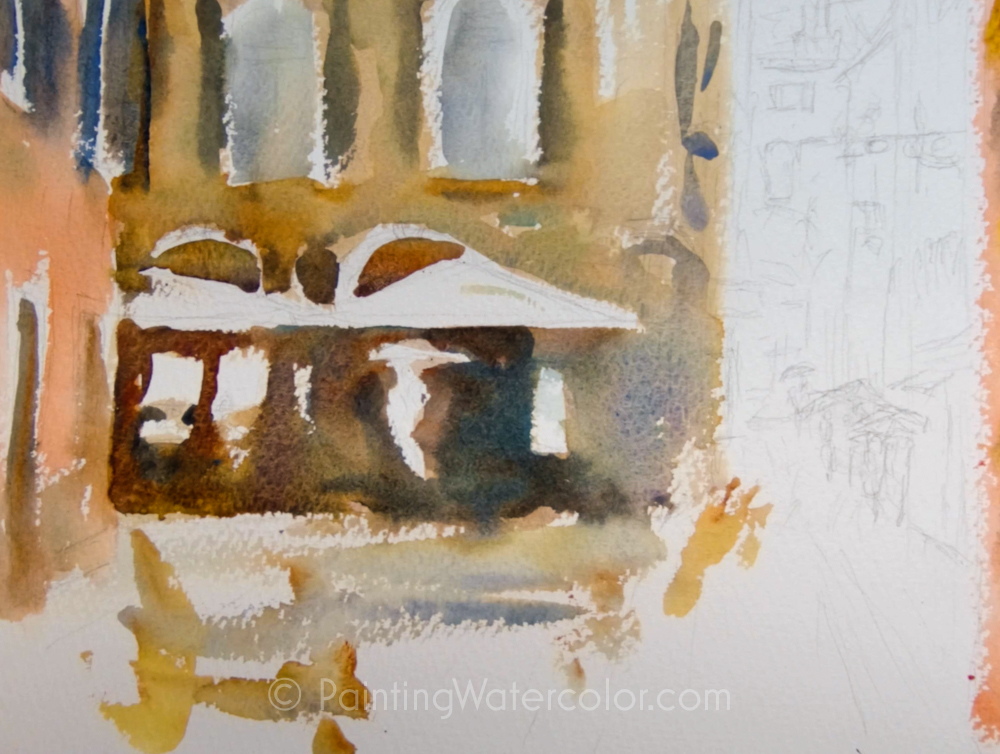 Look at those great warm reflections on the gray cobblestone! It's perfect for drawing the viewer into the painting with a golden path. The buildings framing the central focus will both be a warm orange color.
Painting Demonstration 3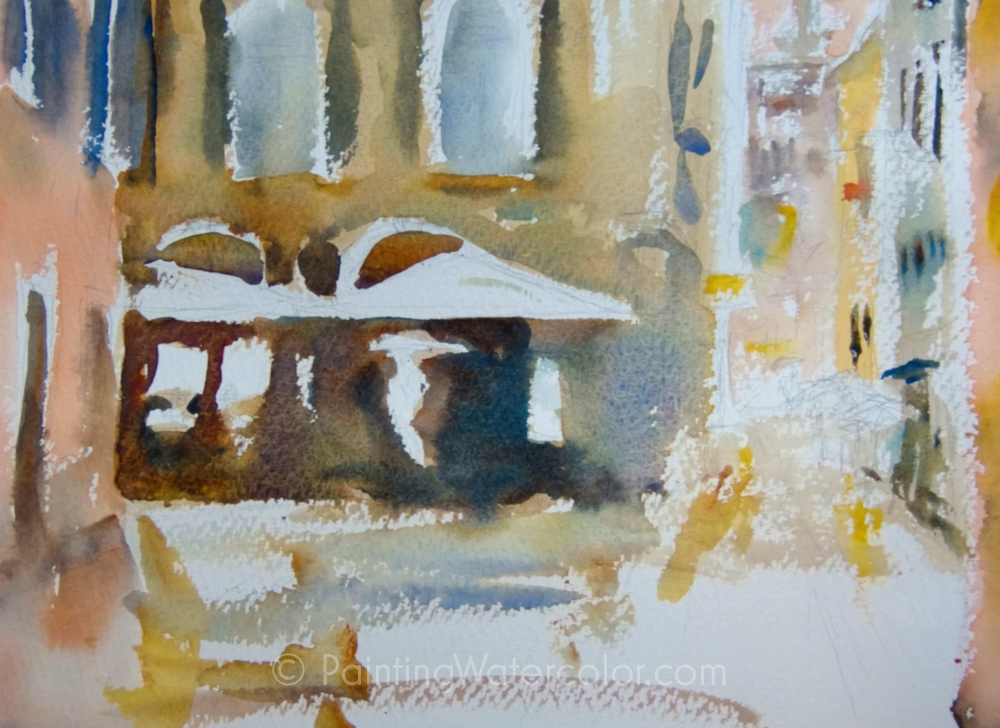 The street looks like a wonderful place to browse, even in the soft summer rain. I'm gradually adding detail, but not enough to draw attention from the central focus.
Artist Tips
Rough press paper makes all the light reflections much easier. Let your brush just skim the top surface of the paper.

Painting Demonstration 4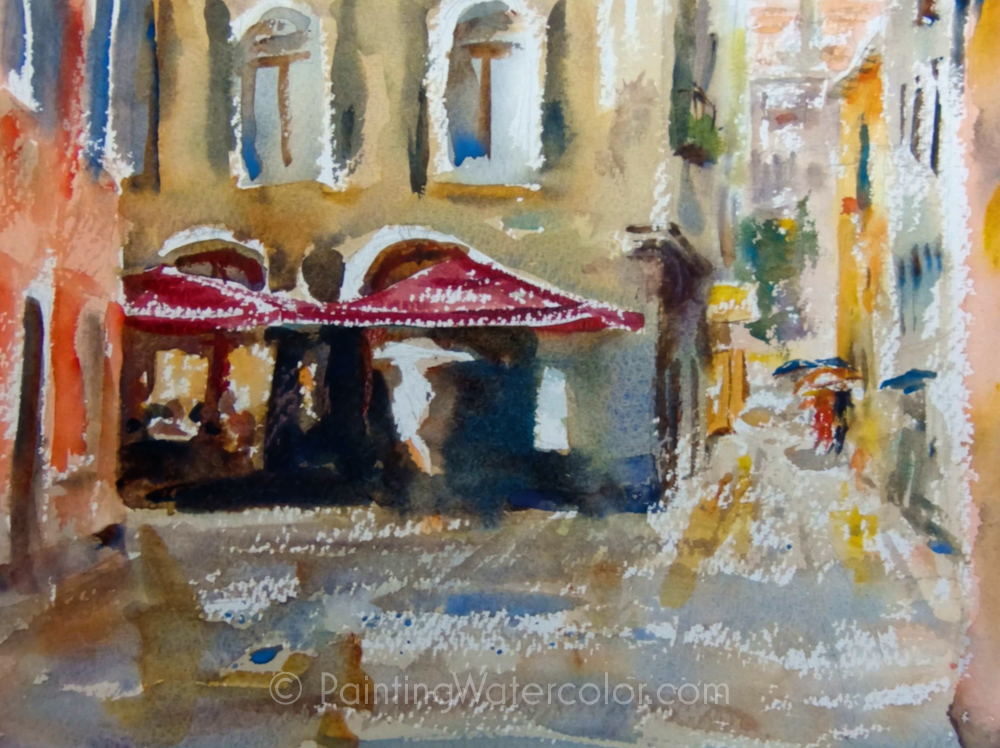 Notice how all the cobbled lines and reflections draw you deeper into the painting.
Doesn't it look different with the umbrellas painted red?
Painting Demonstration 5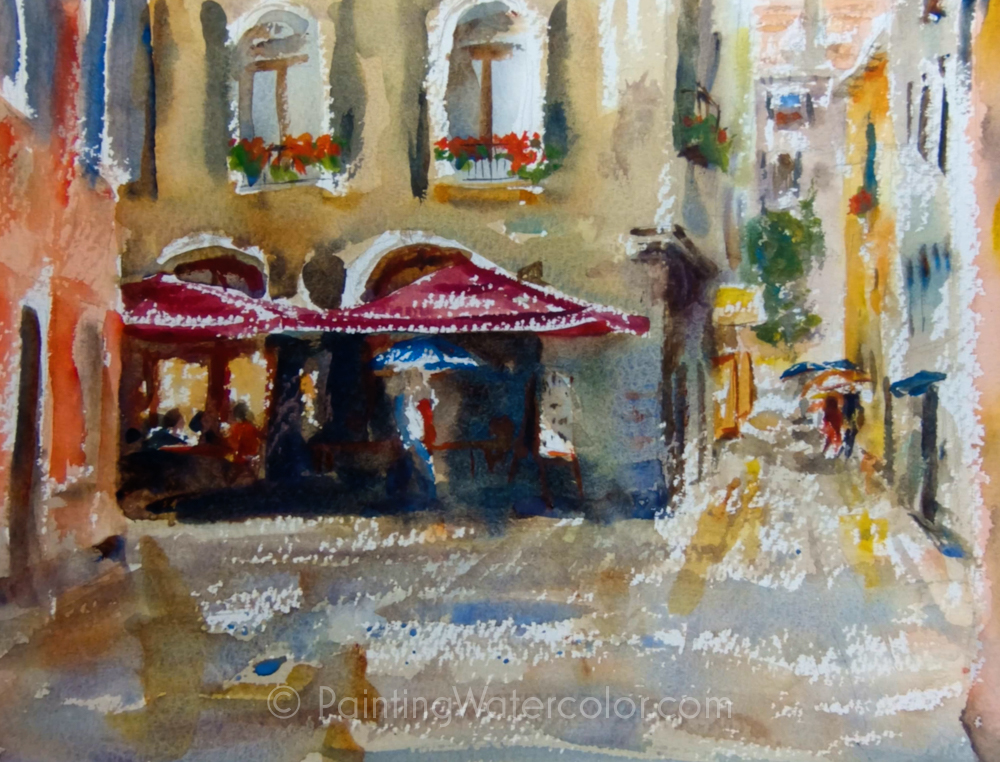 Adding the figures really makes a difference. The sense of scale and depth in the painting are suddenly visible.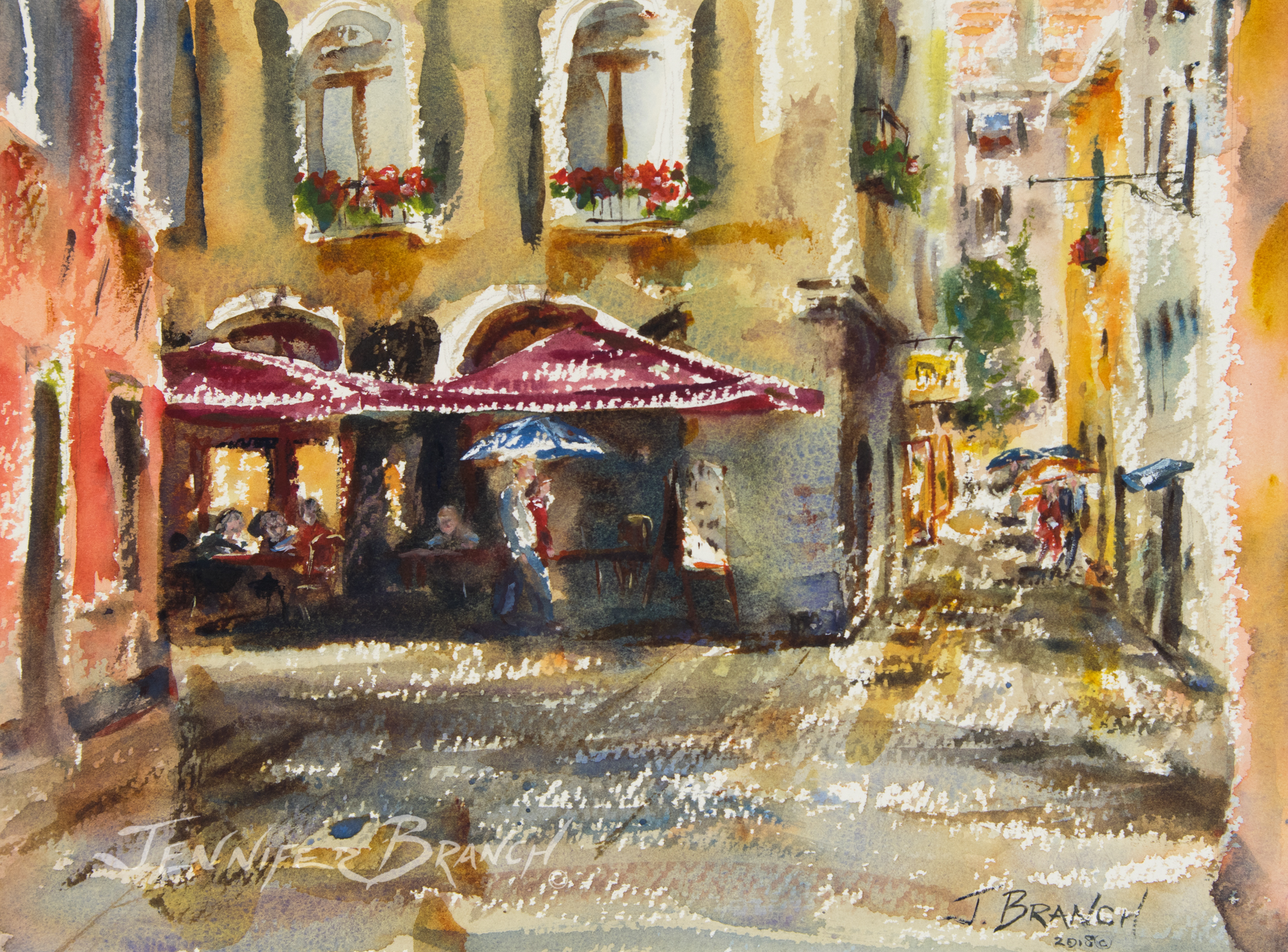 I love the bright sparkle on a gray day in Venice. The warm lights of the cafe, the couples strolling with umbrellas and the cheerful red geraniums combine to make a very cozy painting.