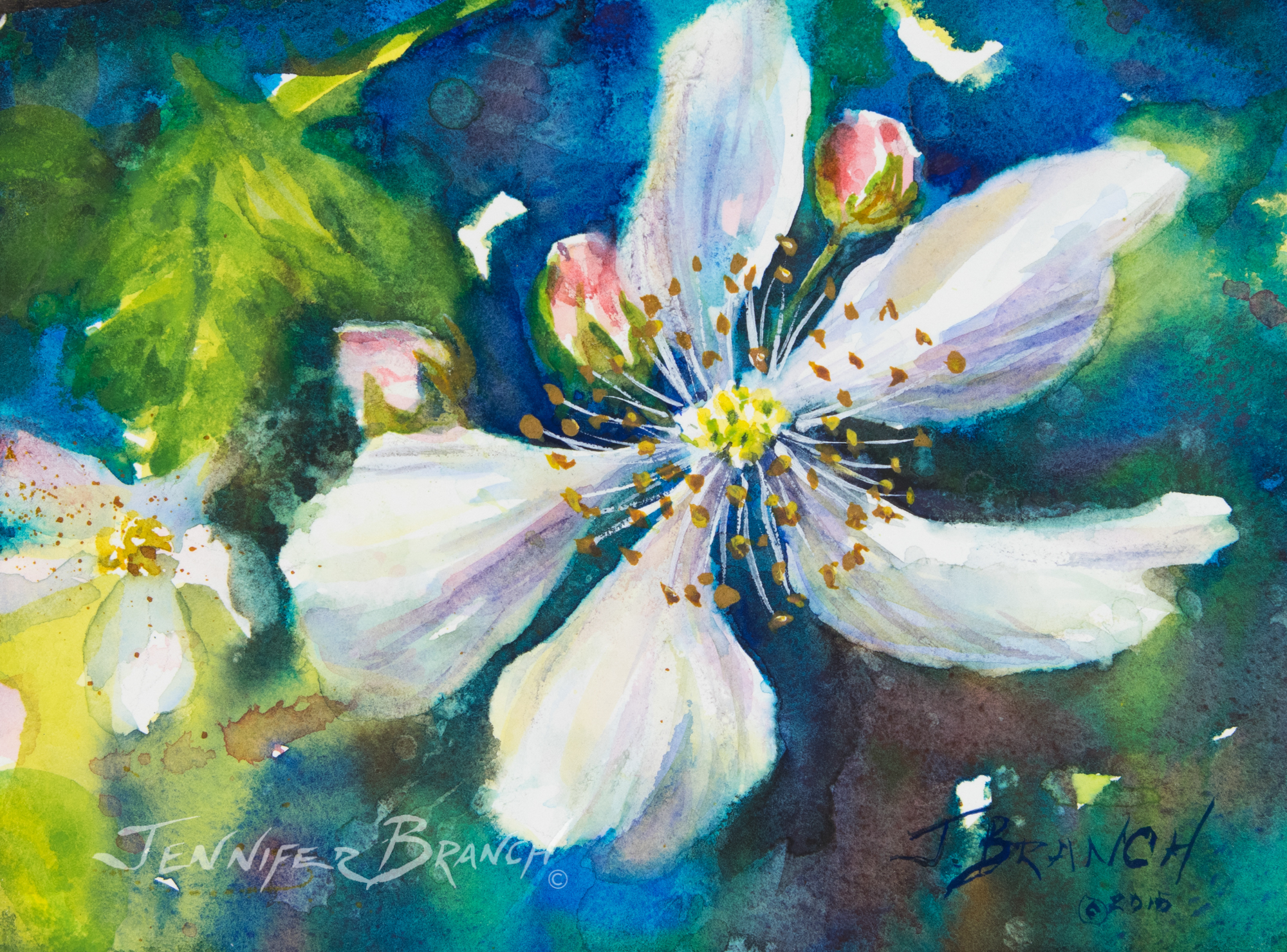 More Paintings You Might Enjoy:
Blackberry Flower
My Garden
Original Watercolor Painting on Paper
6" x 8"

$ 350


Every year, these beautiful blackberry flowers bloom in my yard. Blackberries are in the rose family and look very similar, but of course they produce delicious blackberries as well! I love sketching these beautiful flowers, with their sweet promise. If you're interested in how this flower was painted, please click,
Tutorial of Blackberry Flower!
Share!