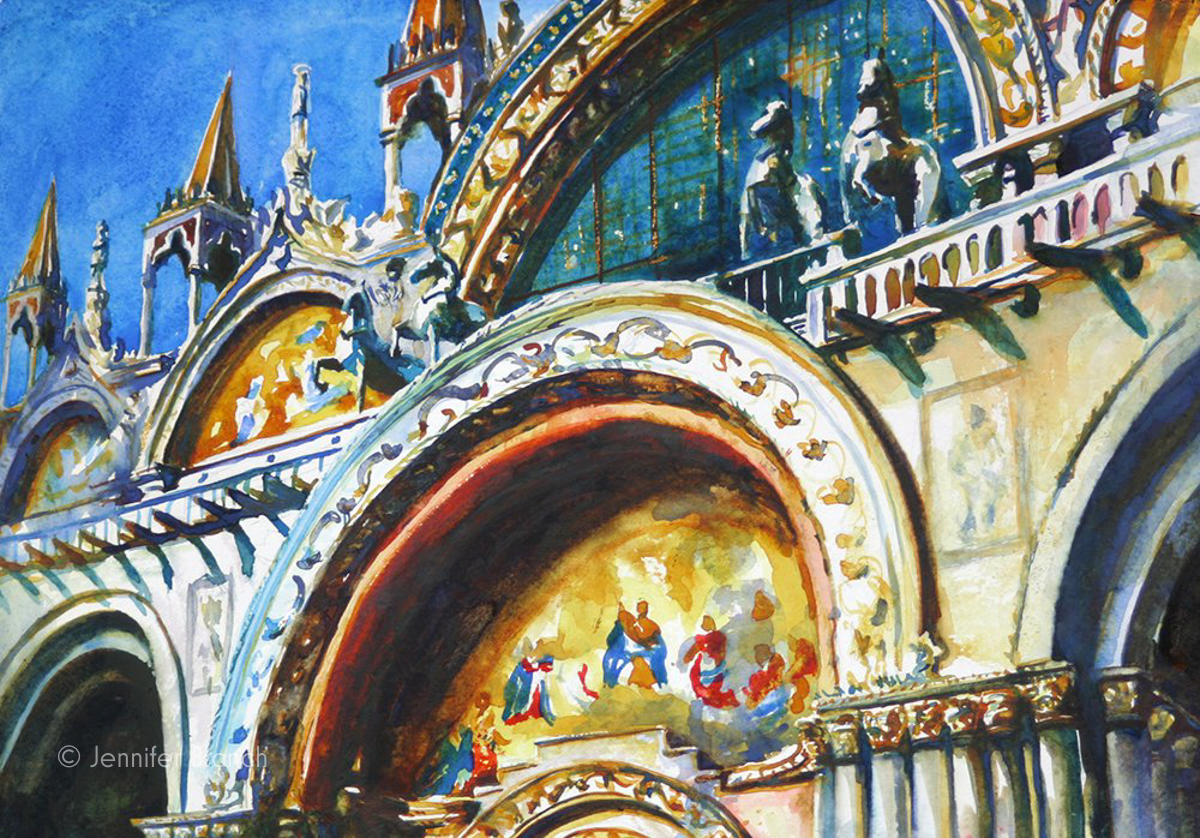 Original Watercolor Painting on Paper
10" x 14"
$ 900

A view of the facade of the Basilica of San Marco in Venice, Italy against the sky. Blues and golds with dashes of red show the richness of the Basilica.
This original watercolor painting is on Twinrocker handmade watercolor paper. Gorgeous rough deckle edges allow you to frame it floating on a mat or encased in one. Paintings will be shipped inside mats for stability. However, I highly recommend floating the deckle edged paper for full visual impact.