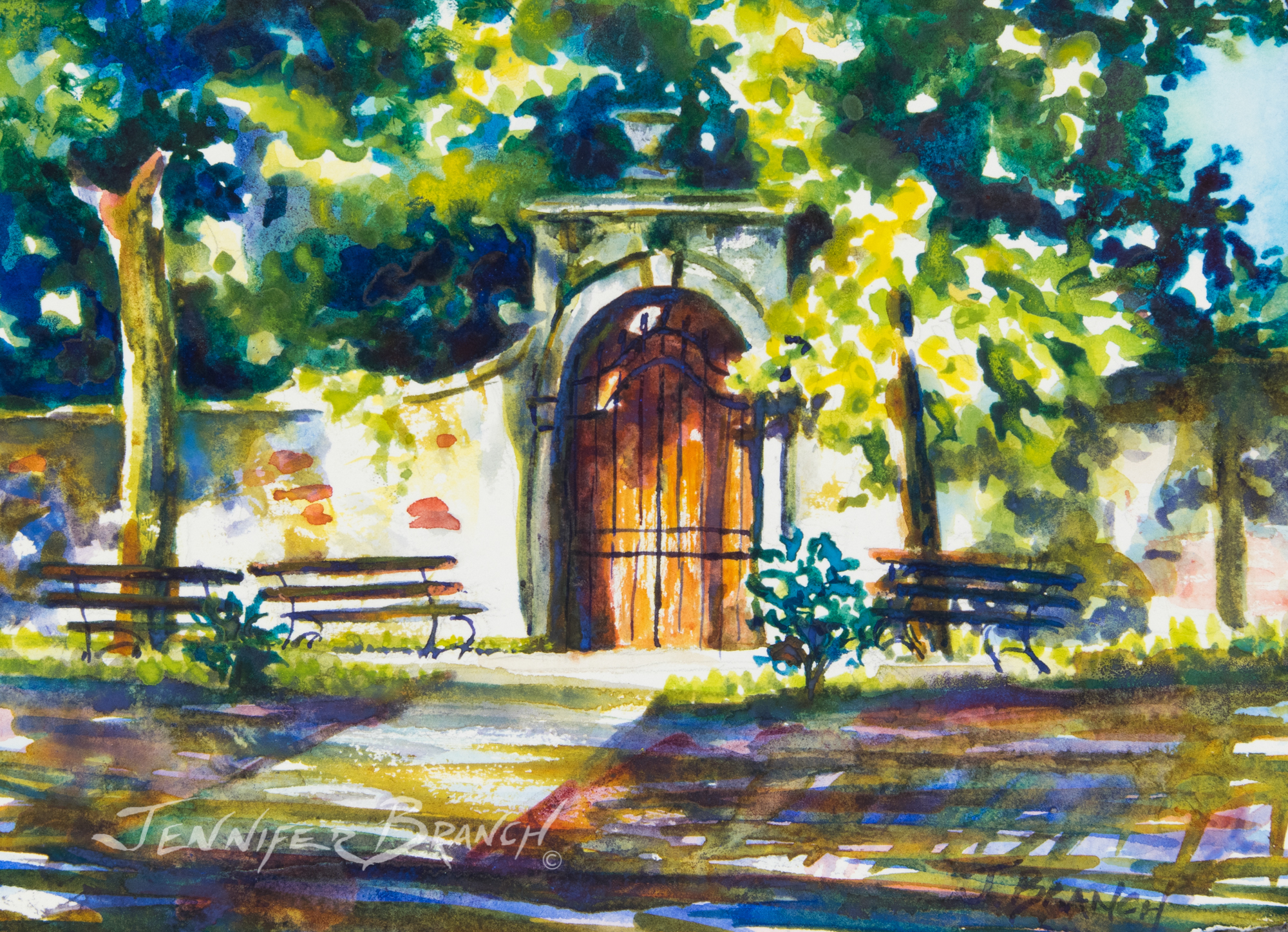 Original Watercolor Painting on Paper
6" x 8"
$ 350

The main gate to the Villa Fracanzan Piovene in Orgiano, Italy. See the inset sidewalk? As a symbol of the villa's power, the path leads directly to the mayor's office. The modern family has turned part of the villa into a museum, focusing on agriculture. They still own a lot of the farmland around. Naturally, the grand main building villa is a museum with gilt and molding. But the gems and focus are real life. Gorgeous old tractors (Lamborghini to Ford). Centuries of tools of all kinds. I love
This original watercolor painting is on Twinrocker handmade watercolor paper. Gorgeous rough deckle edges allow you to frame it floating on a mat or encased in one. Paintings will be shipped inside mats for stability. However, I highly recommend floating the deckle edged paper for full visual impact.