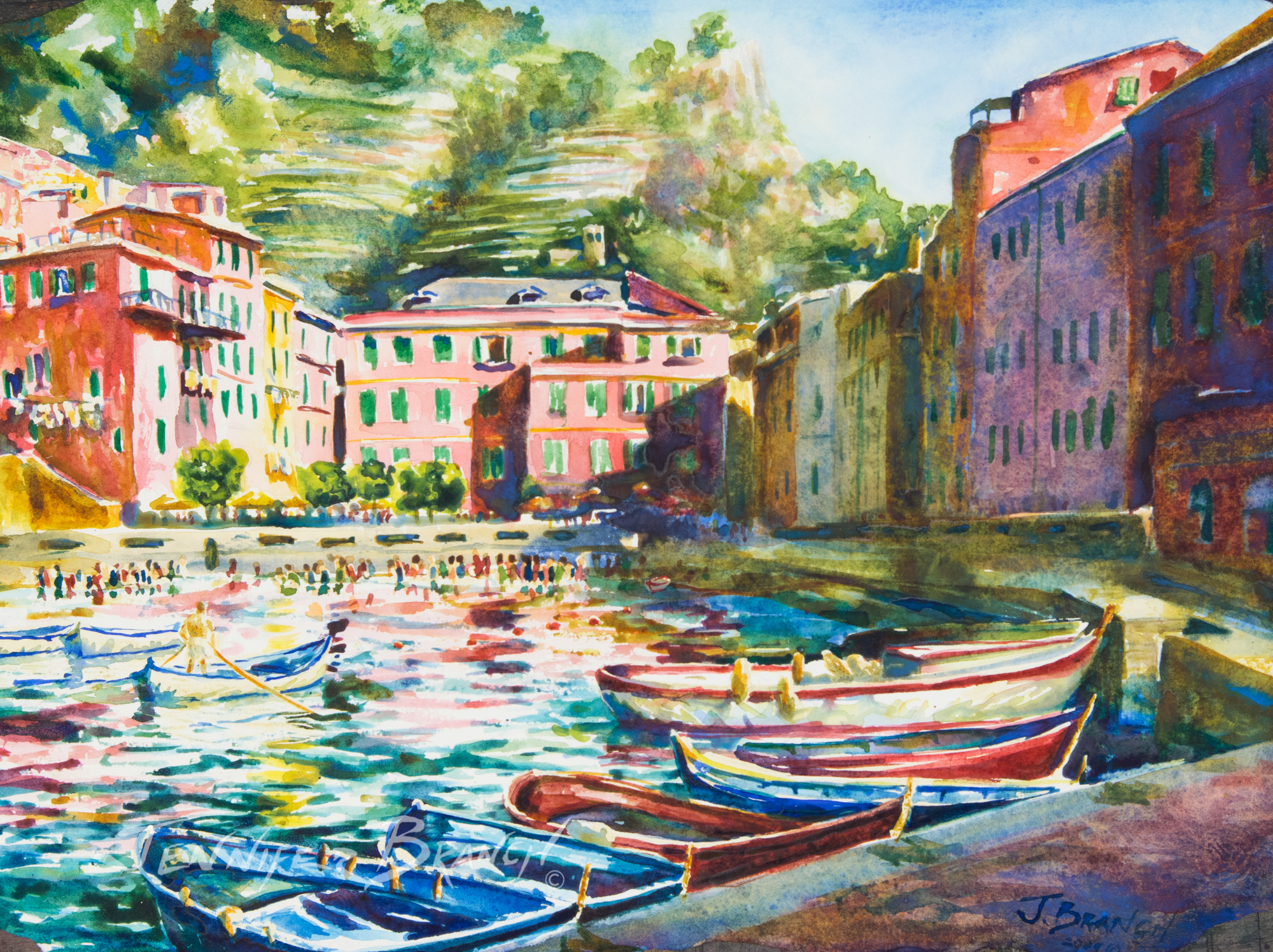 More Paintings You Might Enjoy:
Vernazza Harbor
Cinque Terre, Italy
Original Watercolor Painting on Paper
10" x 13"

$ 900


This beautiful harbor is the most isolated and beautiful of the Cinque Terre in Italy. The houses glow in the waning summer sun. Italians and tourists still splash in the water. A colorful, lively Italian harbor scene in a beautiful watercolor painting.
Share!