Savannah Fountain, Forsyth Park
Savannah, Georgia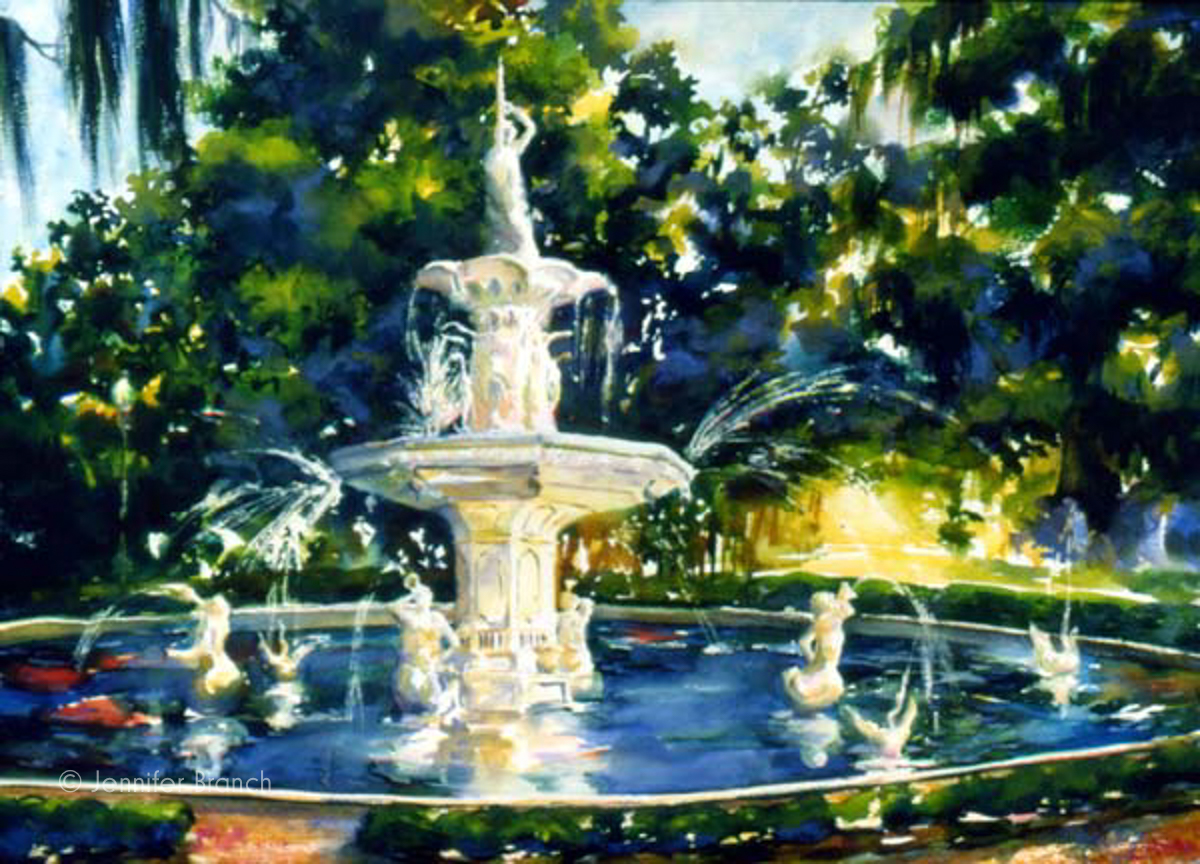 Original Watercolor Painting on Paper
22" x 30"
$ 1800

Forsyth Park fountain in Savannah is one of the major landmarks of Savannah, Georgia. This watercolor painting of the Forsyth Park fountain on a sunny day is Savannah at its finest. Bright blue skies, green gray live oaks draped with Spanish moss, the magic of Savannah always gets to me.
The intricate golds and blues reflected on the white stone of the fountain is just lovely in watercolor. The fountain statuary is European in style, but the sun and the sweeping ancient oaks is all Savannah. Old and new mixed up to make a hauntingly beautiful scene.
I really loved painting this watercolor. It reflects the energy of Savannah.