Savannah Fountain at Night
Savannah, Georgia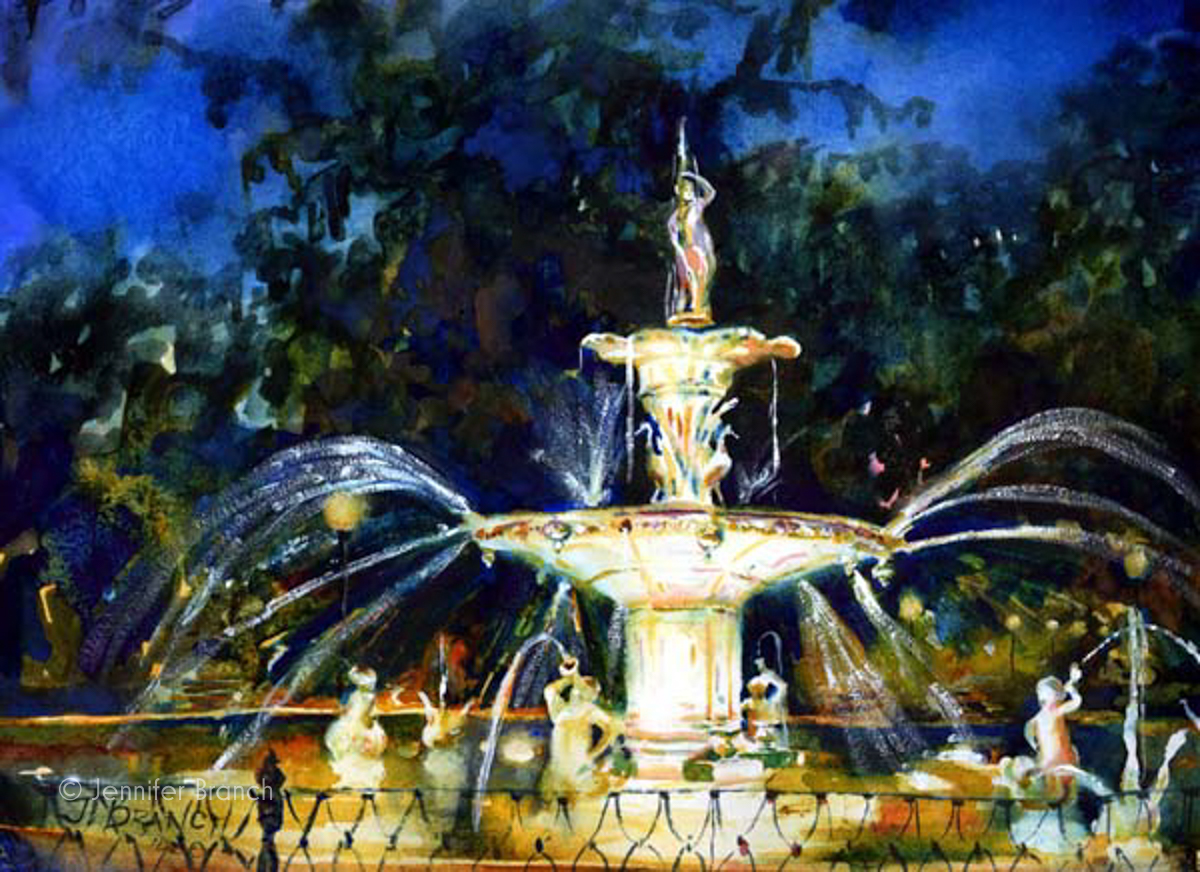 Original Watercolor Painting on Paper
8" x 10"
Private Collection

Forsyth Park fountain in Savannah is one of the major landmarks of Savannah, Georgia. This watercolor painting of the Forsyth Park fountain lit up at night is Savannah at most hauntingly beautiful. Velvet dark night with vague live oak tree silhouettes give a beautiful backdrop to the gloriously ornate fountain.
The intricate golds and blues reflected on the white stone of the fountain is almost glows against the background. The fountain statuary is European in style but the rest is all Savannah. Old and new mixed up to make a hauntingly beautiful scene.
This little watercolor of the Forsyth Park fountain glows like a lit jewel in the dark.