12 Days of Christmas Cards, Cardinal
2016-12-05
Here's a fun Cardinal Bird Christmas Card for the holidays. The card was painted in one transparent watercolor wash and took only 18 minutes, including drying time, so this is a fun quick card to do. Your drawing doesn't need a lot of detail, as long as it's reasonably accurate, your cardinal will look fantastic!
Materials
Cards
5" x 7" Strathmore Watercolor Cards
Pigment List
All paints I use are M. Graham transparent watercolors, except white gouache. Other brands I recommend are Daniel Smith and Schminke.
Nickel Azo Yellow


Cadmium Red


Maroon Perylene


Ultramarine Blue


Cobalt Teal


Quinacridone Rust


Christmas Card Painting Steps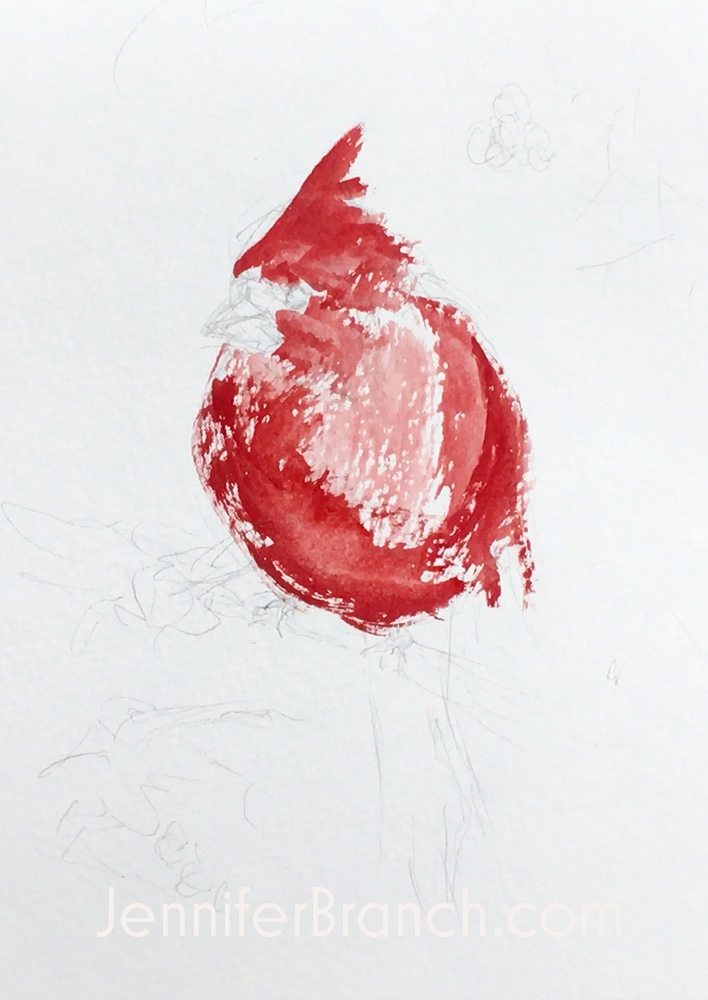 Start bright and bold with cadmium red in a strong drybrush. You want a lot of the white paper sparkling through so keep your strokes loose.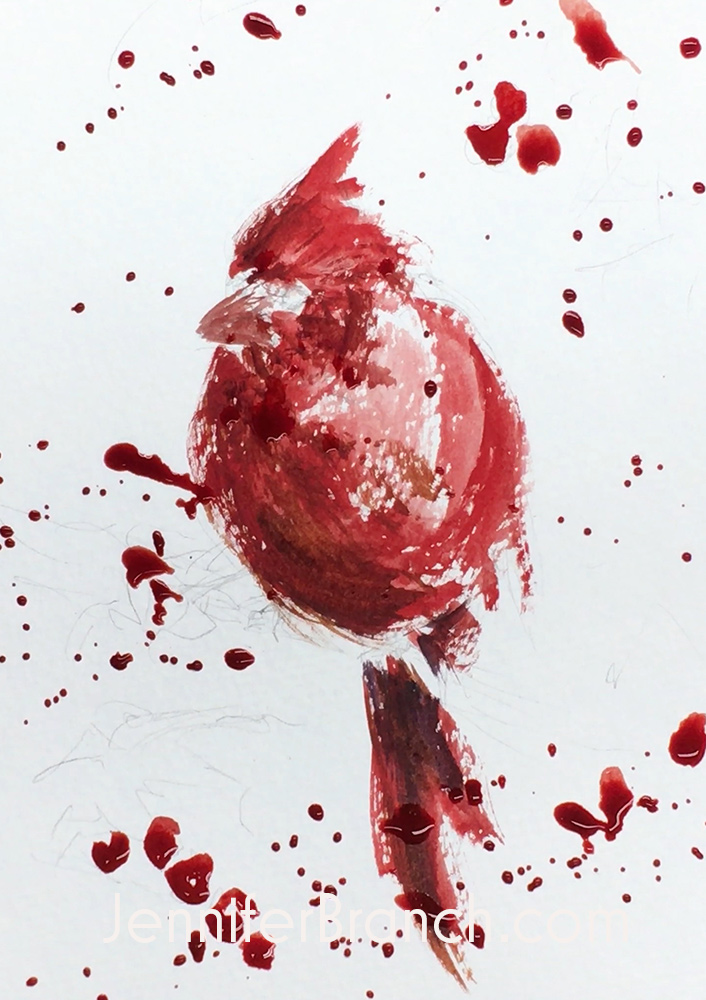 Start layering over the quickly drying wash. These wood pulp cards soak up moisture like a sponge so you don't have too long to wait.
Keep using your saturated dry brush to loosely rough in the bird. You do not want detail at this stage, just big shapes.
Splatter paint!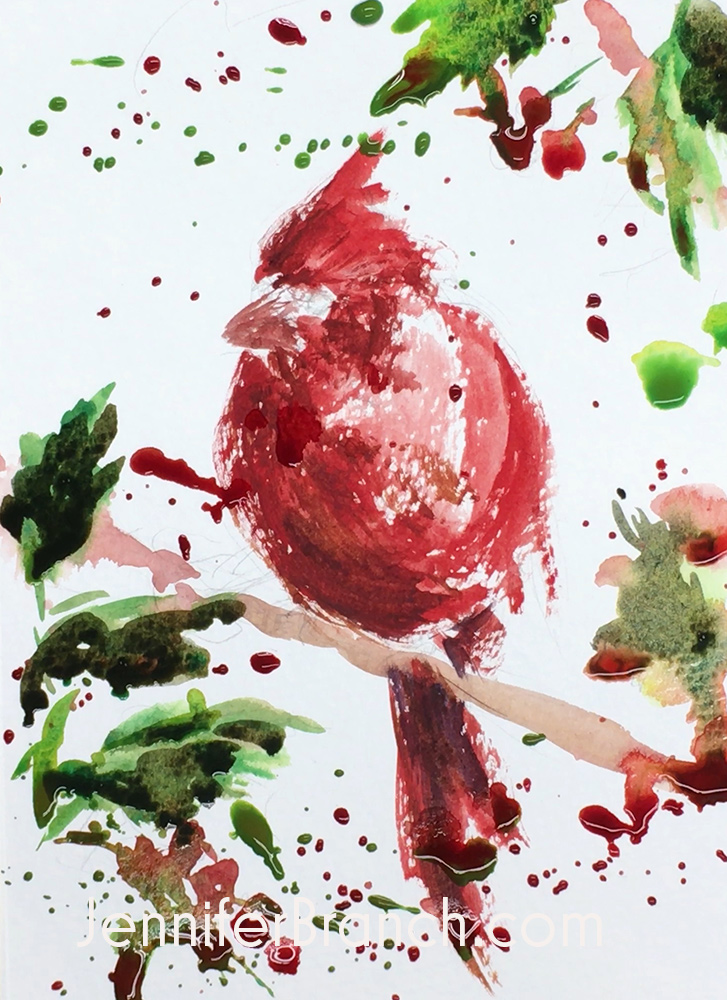 I add a subtle bright green with nickel azo yellow and cobalt teal mixed. I'm letting the bird dry a minute before I finish up details so now is the time to do the leaves.
Naturally, I finish with splatter paint!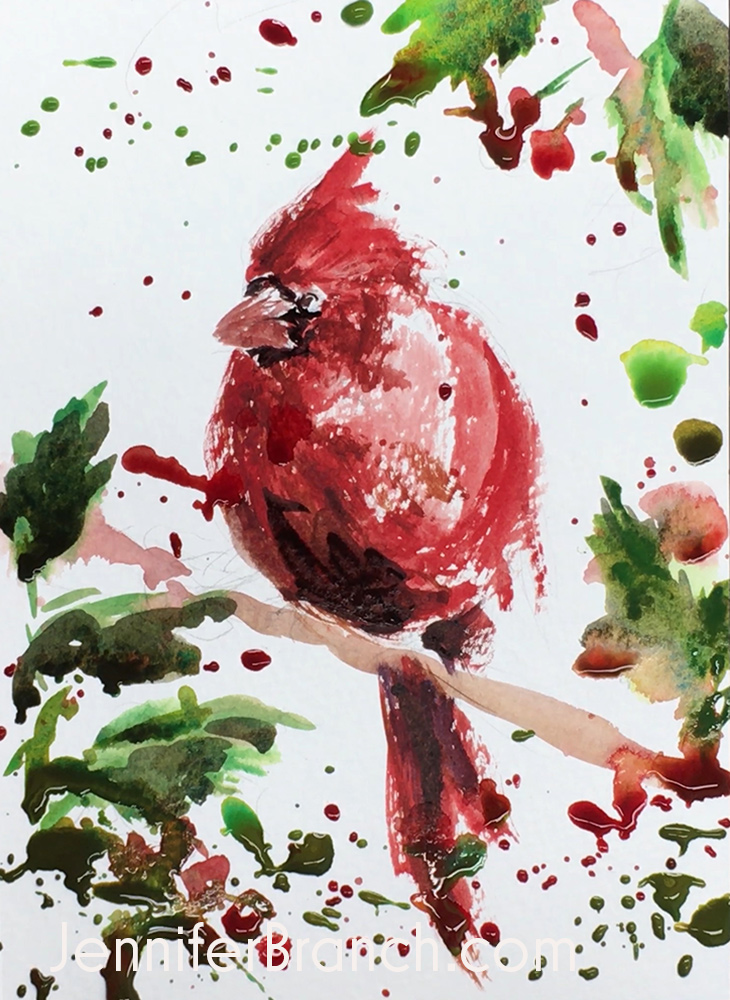 I use a rigger to paint most of the details of the cardinal's mask. I want the little light flecks to show through the mask like glistening feathers.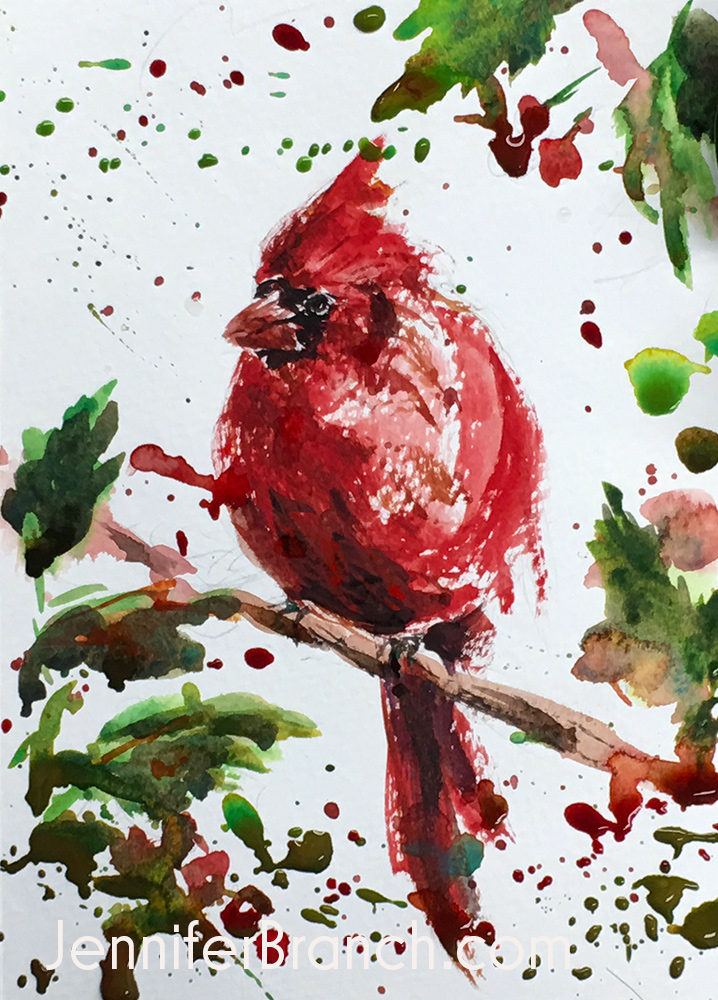 This quick and easy Cardinal Christmas Card will only take you a few minutes, so try it! Keep your drawing and painting very loose. This cheerful card won't be improved by too much detail.
I love how this little bird turned out, fluffy on a cold winter day.
Merry Christmas and Happy Painting!

Merry Christmas and a Joyful Holiday to All!
Jennifer Branch