Christmas Card Star
2017-12-07
This Christmas card reminds us of the true meaning of Christmas, the birth of Jesus.
This is a great little sketch for learning how to paint strong darks.
Materials
Cards
Twinrocker paper, 6" x 8"
Twinrocker also makes lovely handmade cards.
Pigment List
All paints I use are M. Graham transparent watercolors. Other brands I highly recommend are Daniel Smith and Schminke.
Nickel Azo Yellow


Quinacridone Rust


Pthalo Blue


Ultramarine Blue


Cobalt Violet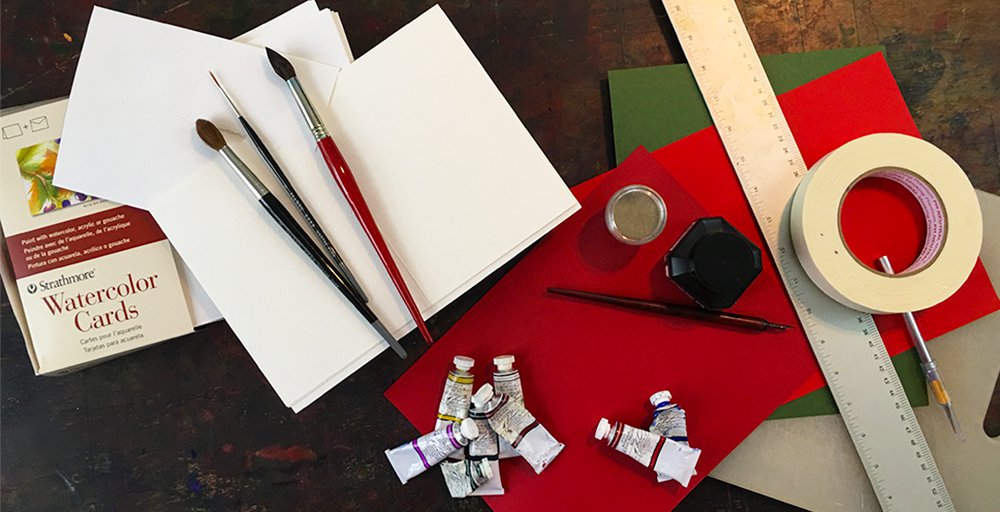 Christmas Card Painting Steps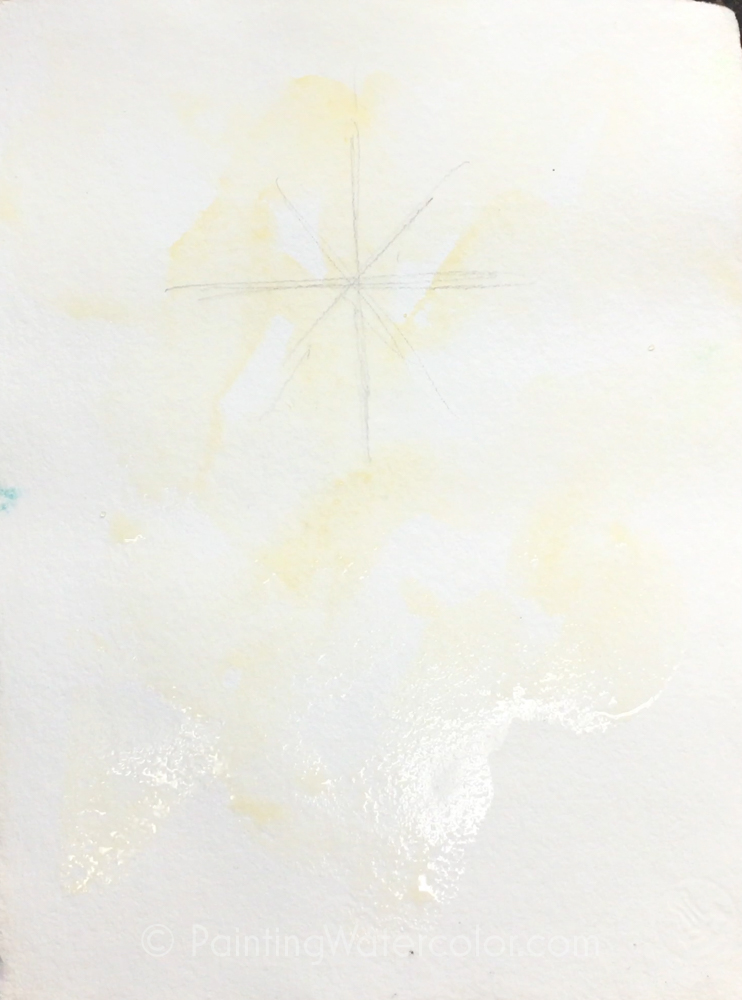 First, I dull the whites down a little with nickel azo yellow. I let this dry.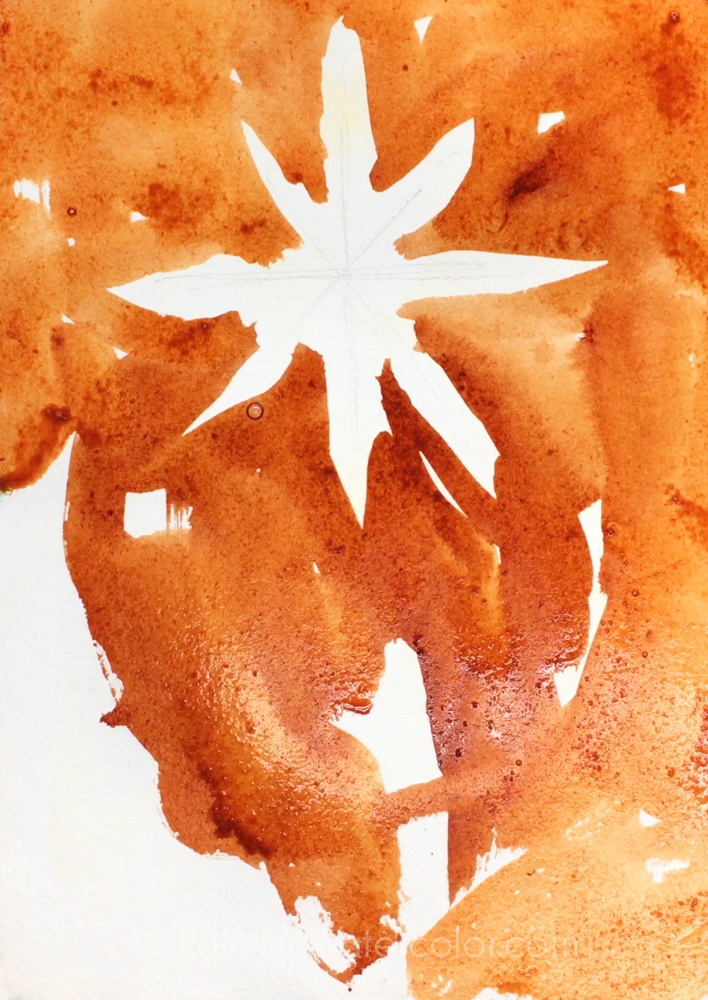 Next, I paint around eveything but the start with quinacridone rust.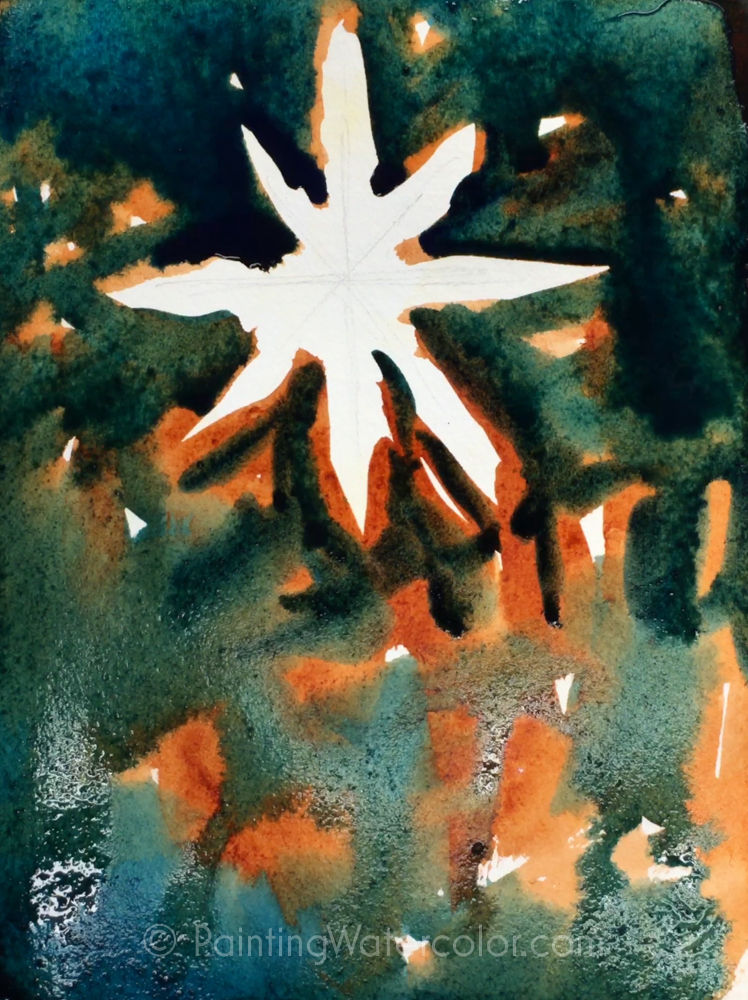 While the previous wash is wet, I bleed in my pthalo blue.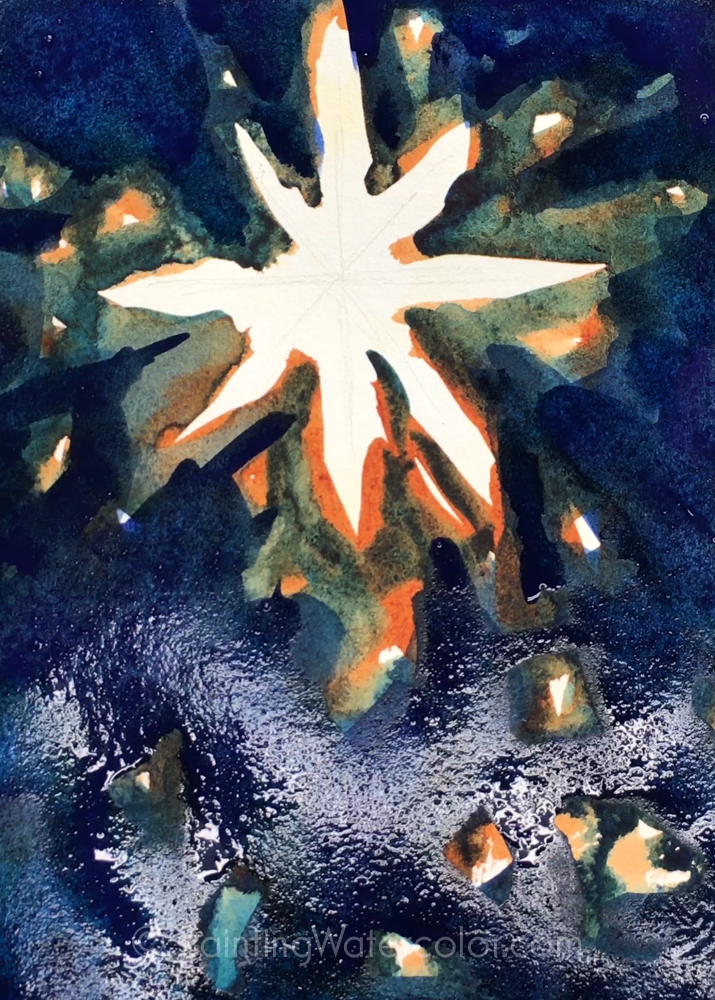 I cool down the edges of the blues with ultramarine blue and cobalt violet.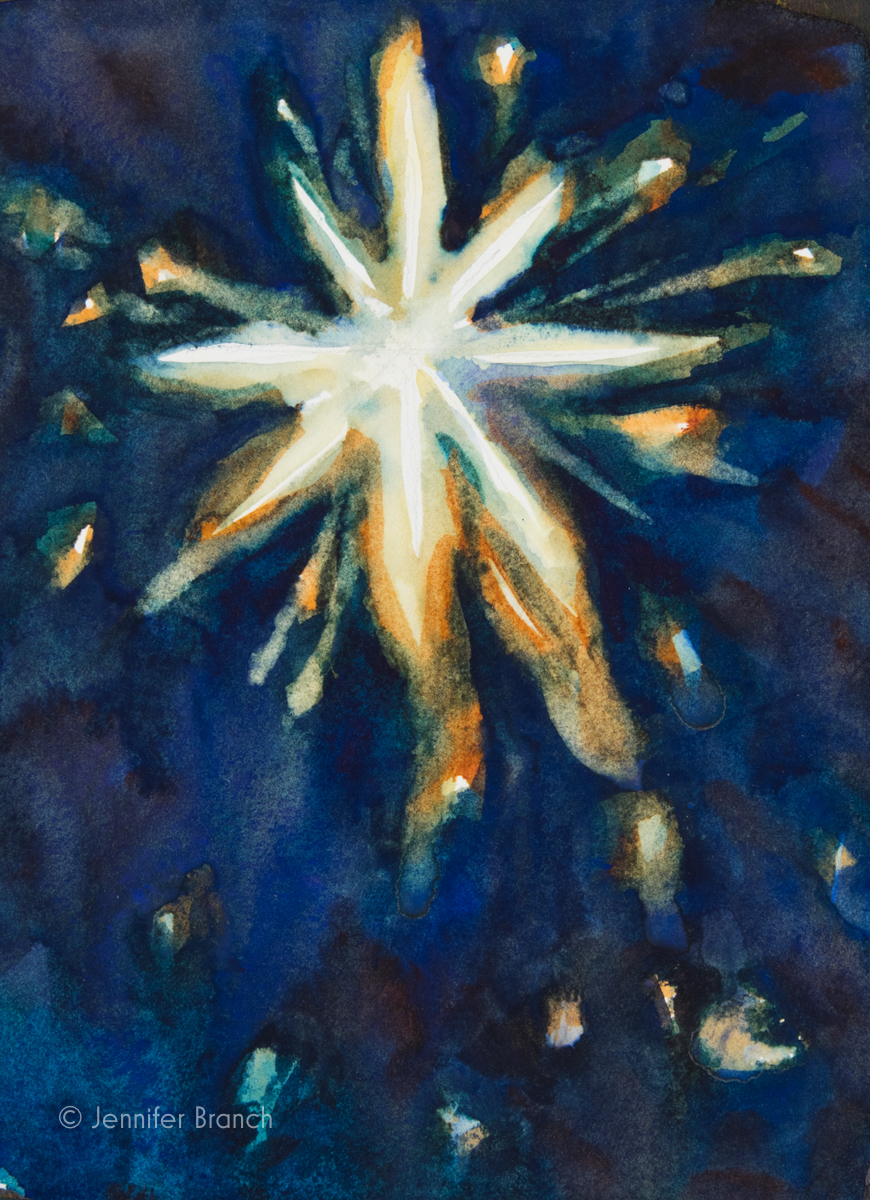 My final step is to blur some of the star edges with water, using a stiffer sable brush.
This is a great little sketch to practice painting the night sky. You'll learn to do deep, clear darks with it.
I love having the true Christmas meaning on this card. Paint it and think of a star over Bethlehem 2000 years ago. It's a long time ago, but we still celebrate the birth of Jesus with joy today.

Merry Christmas and a Joyful Holiday to All!
Jennifer Branch