12 Days of Christmas Cards, Holly
2015-11-28
Some lovely holly leaves and berries for your Christmas cards! This card is something a beginner artist could easily paint.
I always decorate my front door with holly, since I have several hollies looking beautiful during the holiday season. Holly is traditionally placed around entries to ward off evil spirits.
I don't know if that works, but I'm always pretty cheerful during the holidays! :)
This card should only take a few minutes to paint, perfect for busy holidays.
Materials
Cards
5" x 7" Strathmore Watercolor Cards
Pigment List
All paints I use are M. Graham transparent watercolors, except white gouache. Other brands I recommend are Daniel Smith and Schminke.
Azo Yellow


Quinacridone Red


Maroon Perylene


Pthalocyanine Green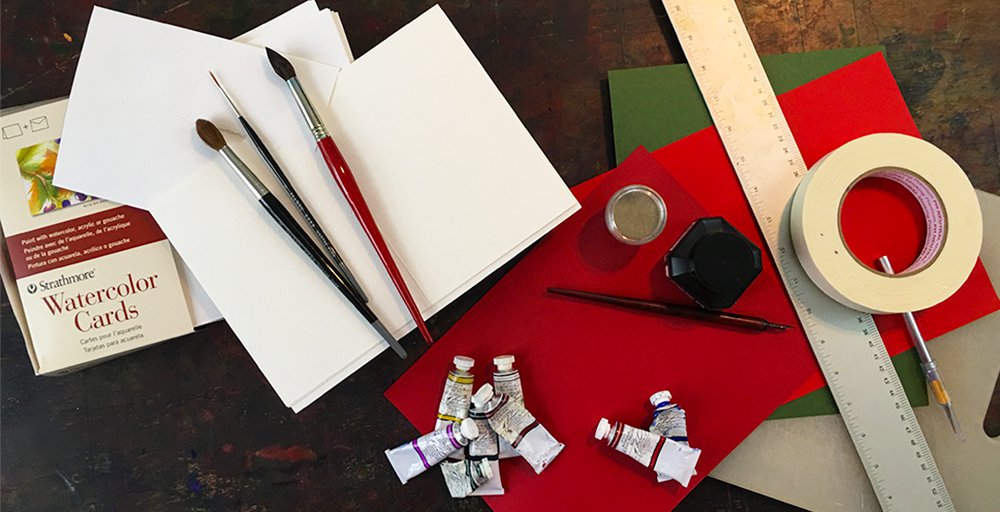 Gold Embossing Powder
Christmas Card Painting Steps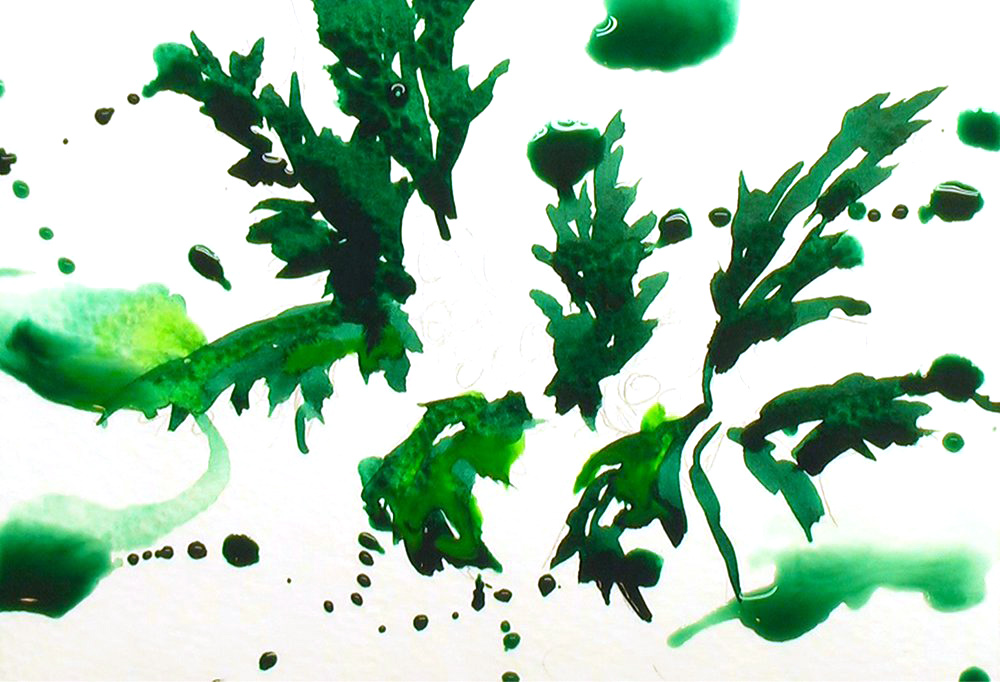 1. I start out with pthalocyanine green. I loosely brush in the holly leaves, leaving plenty of white paper.
Next, the first round of splatter paint!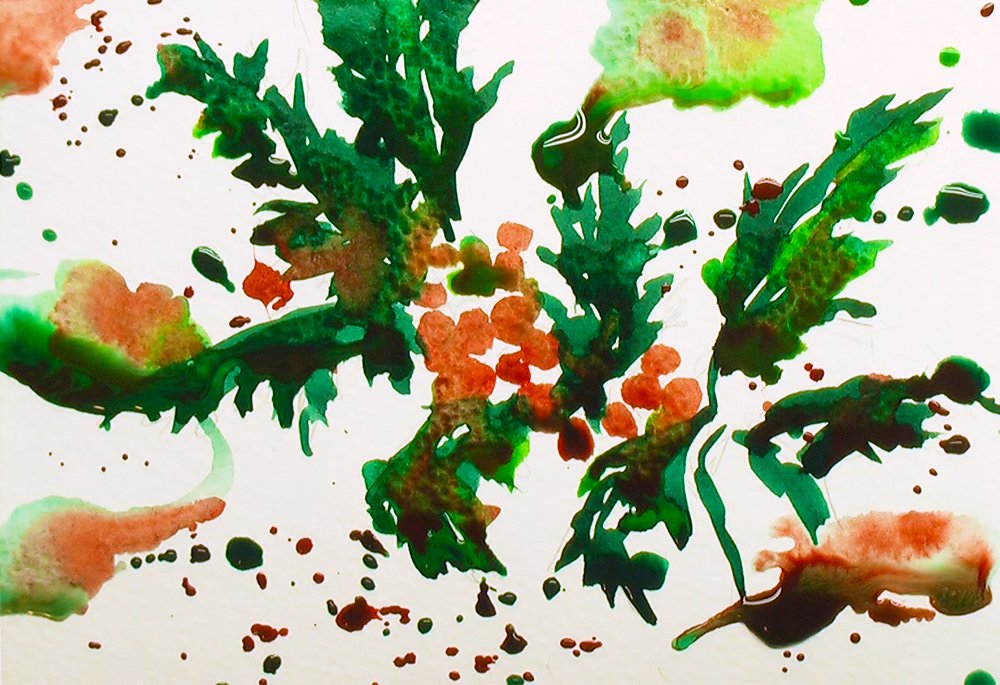 2. Now I drip maroon perylene into the leaves and splatter the deep red around the painting. I want a bit more red than just the tiny berries, so I paint swathes of red in the background, keeping the red and green mixing.
Let this dry completely!
< img src="https://jenniferbranch.com/Blog/Christmas-Cards/holly-3.jpg" alt="Christmas Card holly 3"/>
3. Next I add some touches of yellow just to warm it up. I want the lovely holiday glow.
4. After this has dried some, use white gouache to paint highlights on the berries. Don't be too precise - smudge them with your finger.
I can stop at this stage. Or...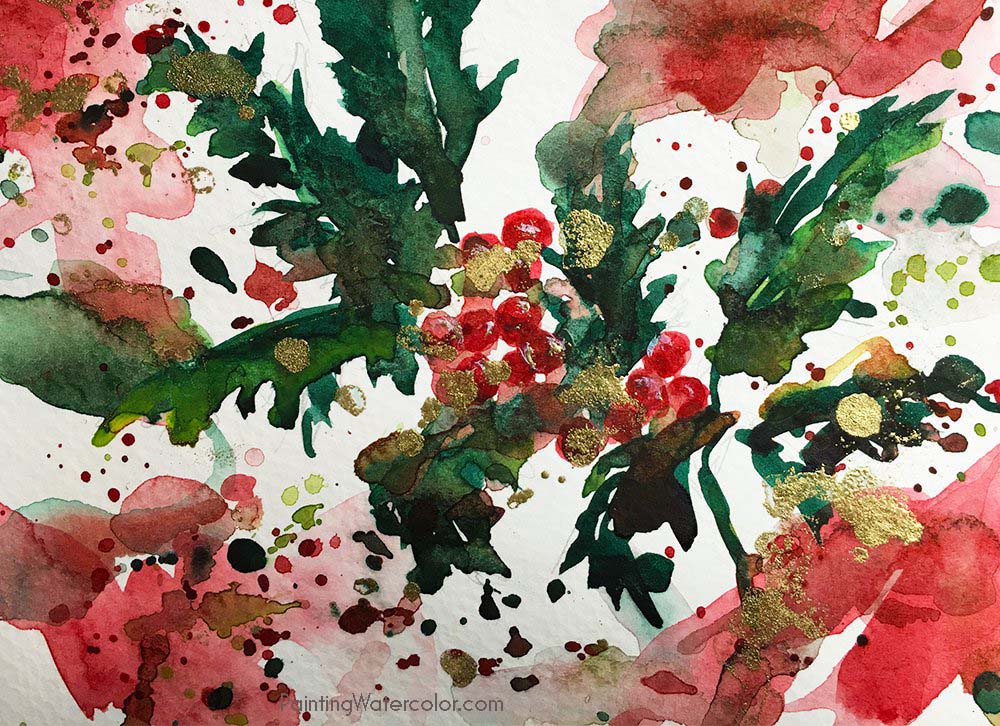 5. Play with some gold embossing powder.
I splattered water on the painting, then sprinkled the gold powder on. Spread it all over the card, then bump it off onto a clean sheet of paper, spilling it back into the jar.
You can use a hairdryer to melt the gold embossing powder from underneath.
Have fun playing with this little card. It's a fun happy one to do for the holidays.
You could line up 6 cards in a row, painting one wash of each, but don't paint them all the same. Have fun trying out different compositions and combinations. A limited palette lets you really see the composition.

Merry Christmas and a Joyful Holiday to All!
Jennifer Branch