12 Days of Christmas Cards, Wreath
2015-11-21
A beautiful wreath welcomes others into your home for Christmas. Send a Christmas wreath on a hand painted card for a welcoming greeting for those loved ones who aren't with you this holiday.
Materials
Cards
5" x 7" Strathmore Watercolor Cards
Pigment List
All paints I use are M. Graham transparent watercolors, except white gouache. Other brands I recommend are Daniel Smith and Schminke.
Azo Yellow


Quinacridone Red


Maroon Perylene


Pthalocyanine Green


Christmas Card Painting Steps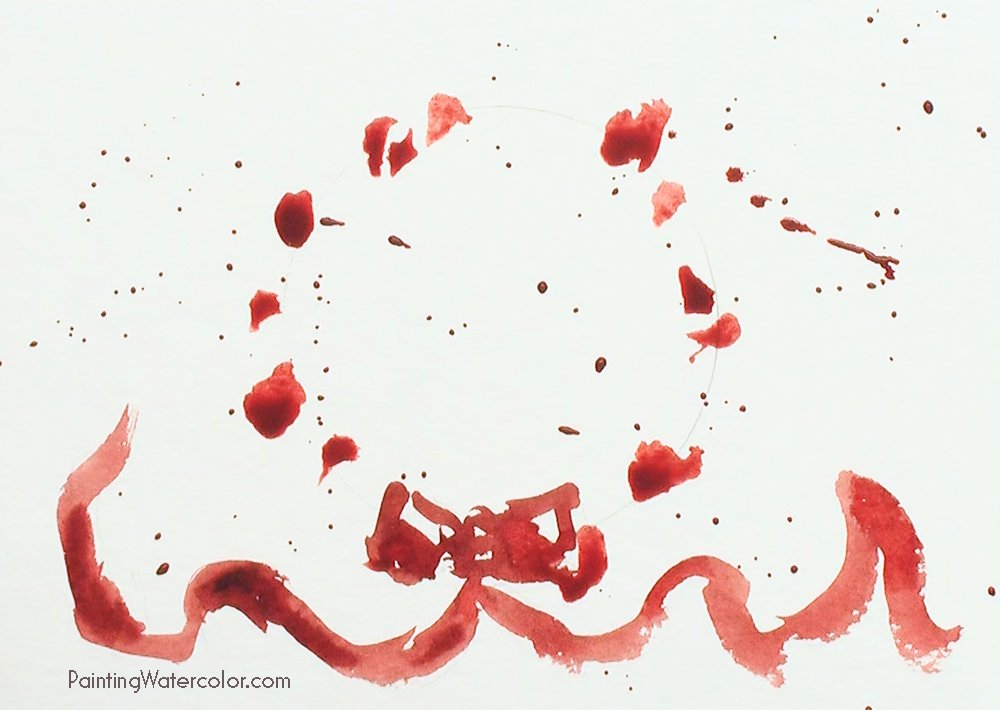 1. Start with maroon perylene and very loosely sketch out the ribbon and bow. Have some fun with splatter paint!
Let this dry completely.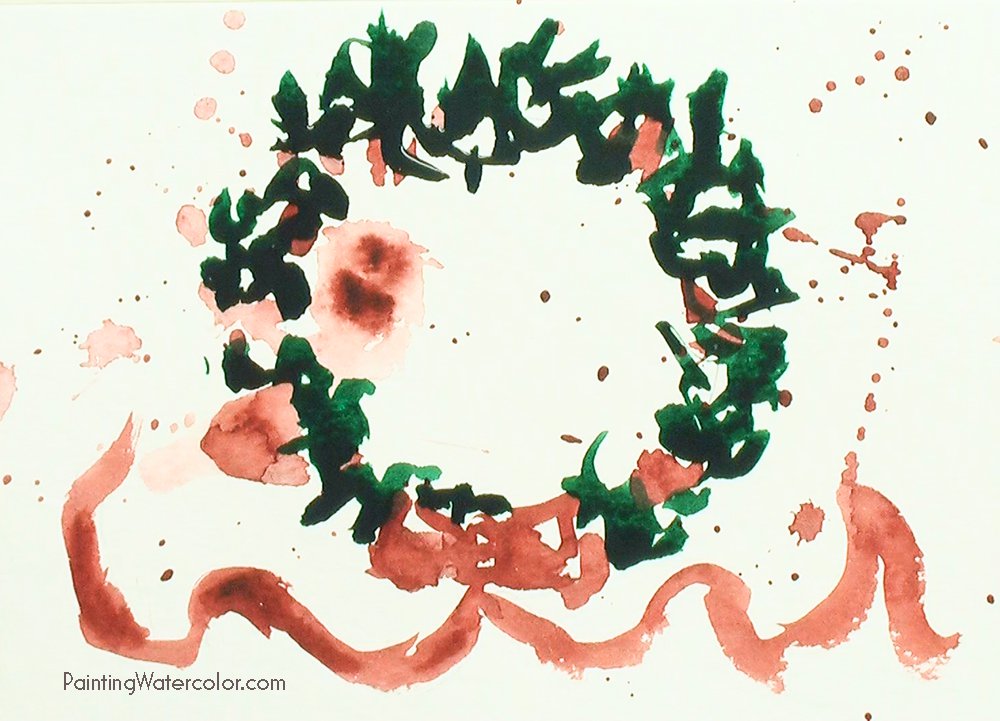 2. Loosely paint the wreath with pthalocyanine green.
Leave lots of holes for the white of the paper- that's what makes it sparkle. Use the very tip of your brush to paint jagged branch tips.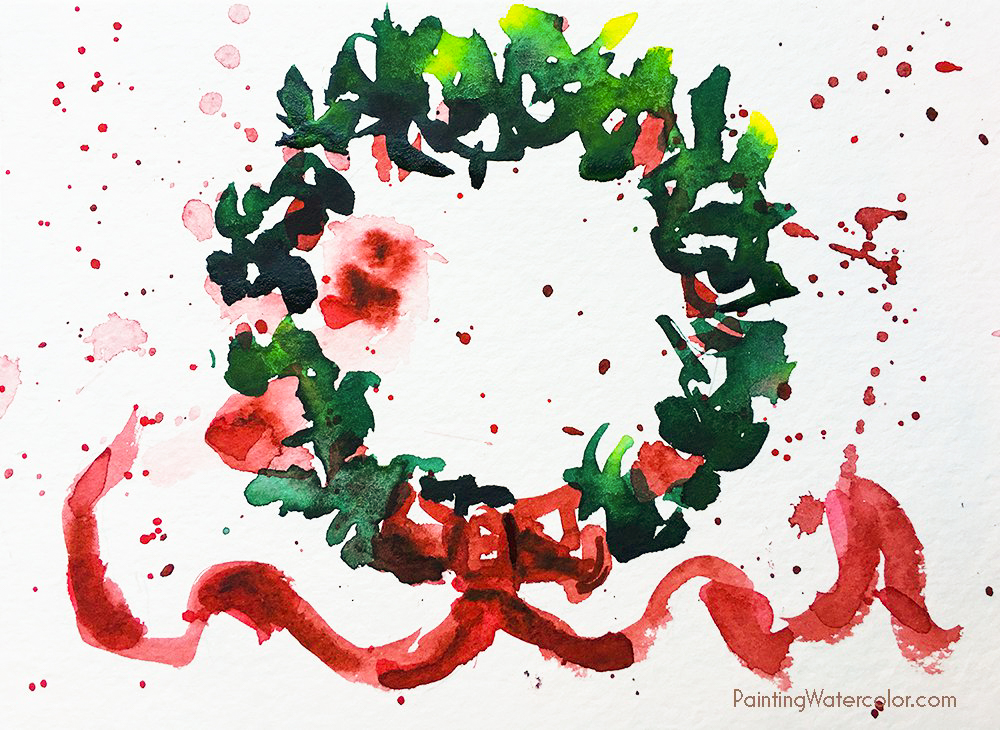 I drop some yellow into the leaves and let it blur.
I brighten a few of the reds with quinacridone red. The pink warms up the browner maroon perylene.
A few more random splatters and it's done! This cheerful little card should take you less than 5 minutes of painting time - perfect for the busy holiday season.
If you wanted to add some pen and ink, that would be a lovely touch. And sparkly gold embossing like I used on the Retro Lights card is always fun!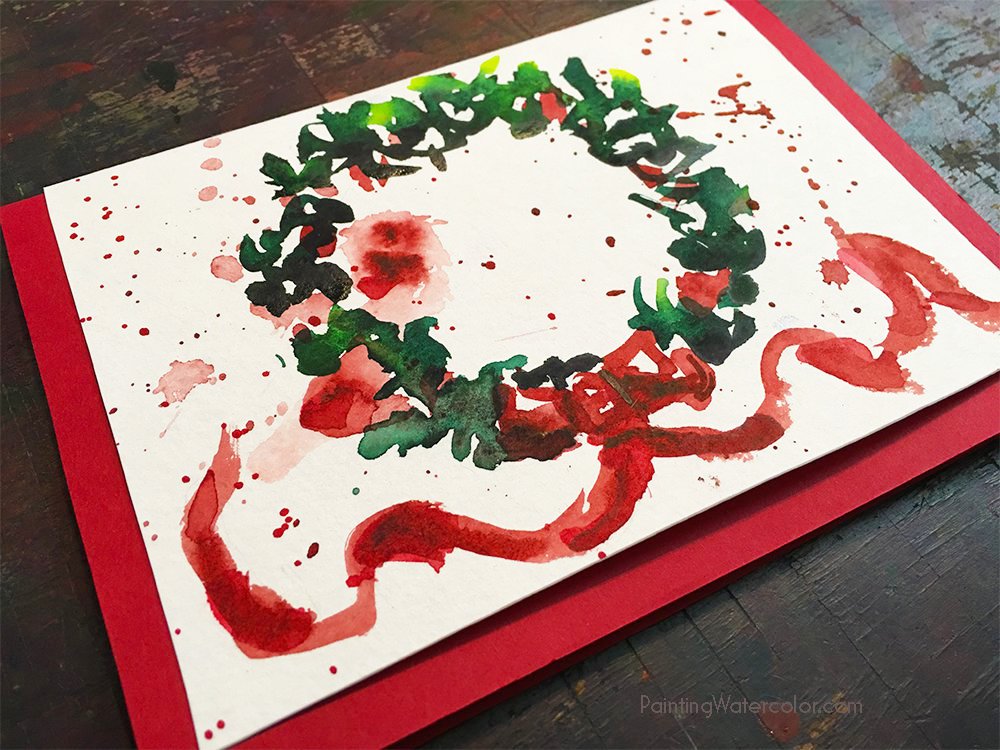 This card I chose to decorate by gluing it on red cardstock. I show you how in the intro video for 12 Days of Christmas Cards but really the most important thing to remember is that you cut it down so it still fits in the envelope! Cardstock is a great way to hide accidental paint splotches and splatters too. But in this case, I just thought it looked happy!
Welcome your loved ones who can't be at your home this holiday into your heart with this simple wreath.

Merry Christmas and a Joyful Holiday to All!
Jennifer Branch