12 Days of Christmas Cards, Cottage
2015-11-22
A cozy cottage sends the warm Christmas spirit to your loved ones. Learn to paint this little cottage with a snowman outside the door in a few easy steps!
p class="headingtext"> Materials
Cards
5" x 7" Strathmore Watercolor Cards
Pen and Ink
Dip Pen Holder
Dip Pen Nib, Hunt Drawing Nib #99
Zig Cartoonist Highly Opaque Pen Ink, Black
Pigment List
All paints I use are M. Graham transparent watercolors, except white gouache. Other brands I recommend are Daniel Smith and Schminke.
Azo Yellow


Nickel Azo Yellow


Cadmium Red


Cobalt Violet


Cobalt Blue


Pthalocyanine Blue


White Gouache


Christmas Card Painting Steps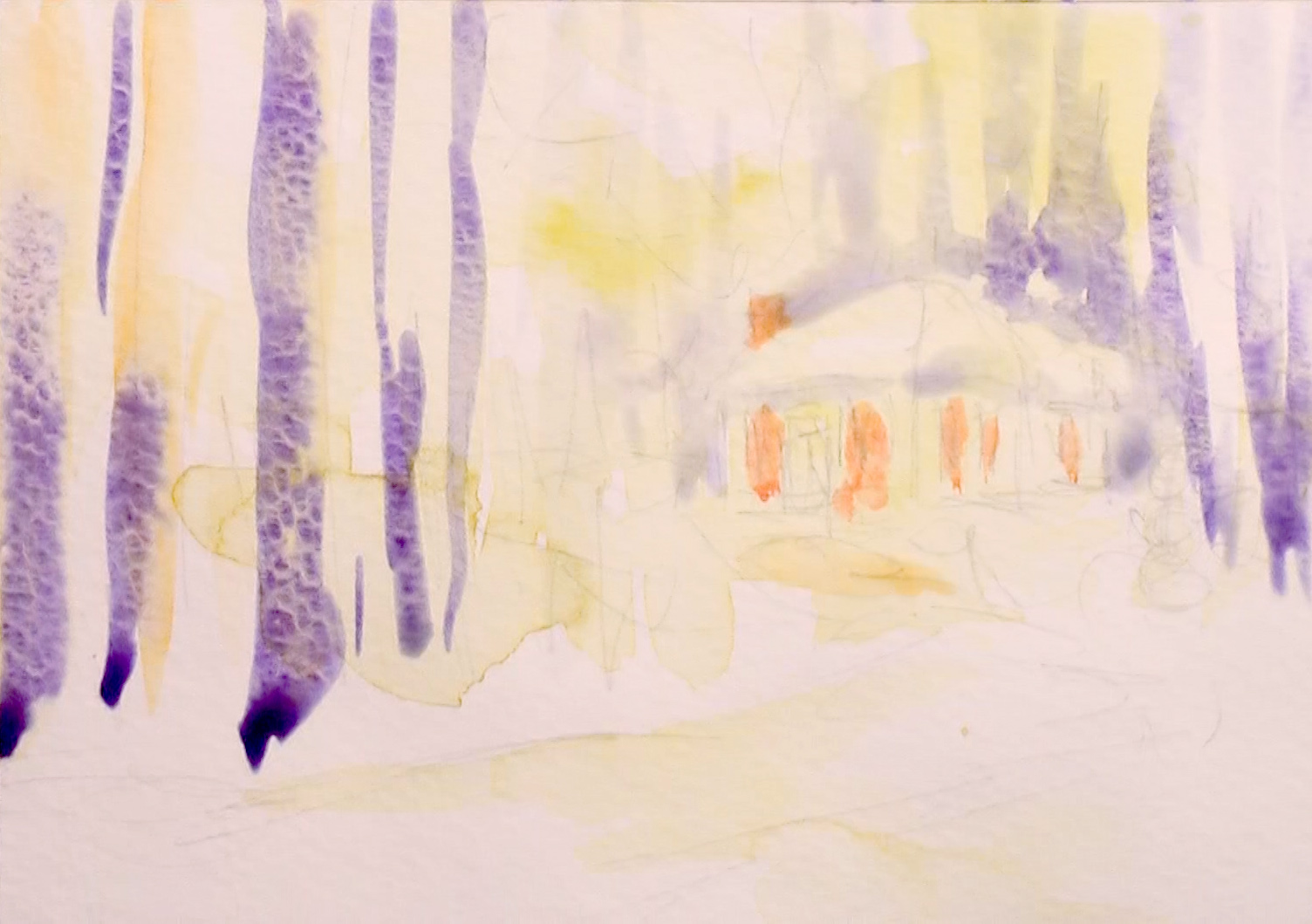 1. Start with azo yellow in the background where the sunlight is setting and add a few dashes for the light in the windows.
Let this dry completely.
2. Paint the windows with cadmium red and a few dashes of red and nickel azo in the trees. Pull some cobalt violet vertically in the trees.
Let this dry.
Always remember where the light is coming from. The sunset AND the cottage.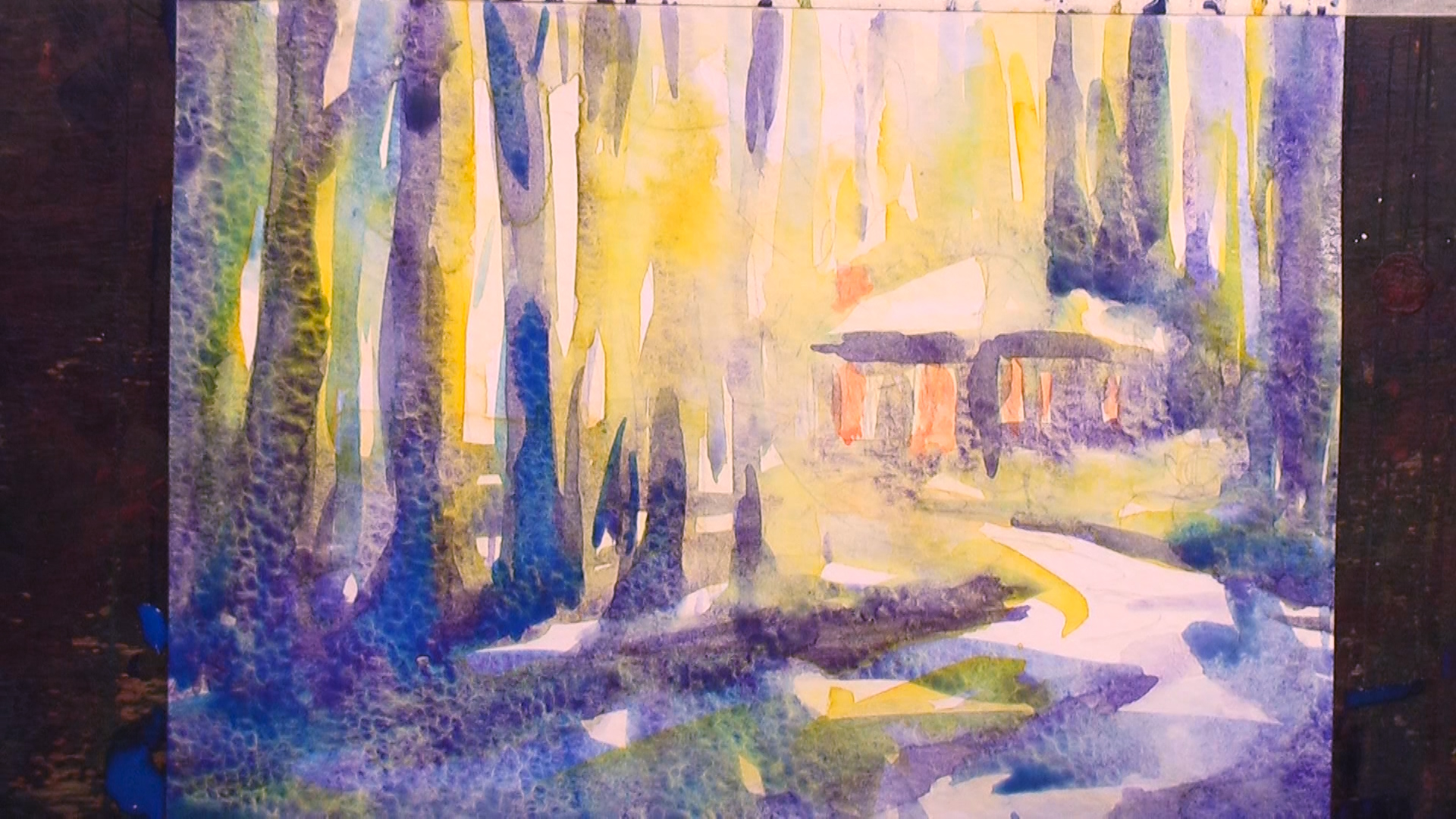 3. Now that your prep work is done, it's time to start really painting! Paint the vertical tree trunks in shadows. Direct lines towards the cottage using the shadows. Remember that cobalt violet dries very light so use it darker than you think you need to.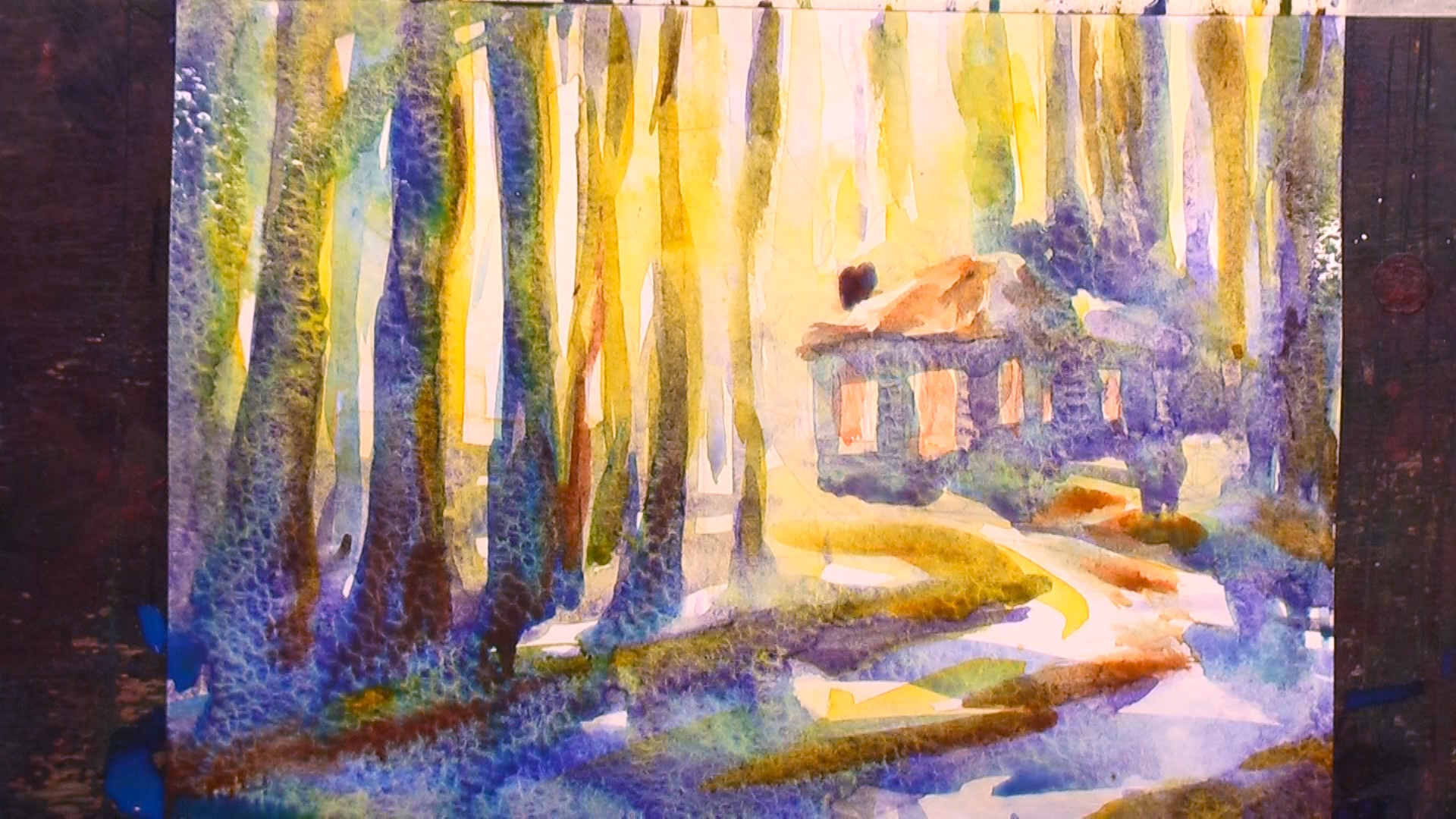 3. I continue strengthening my darks with cobalt violet and nickel azo. I don't want harsh darks, so I'm not using a darker pigment like ultramarine blue.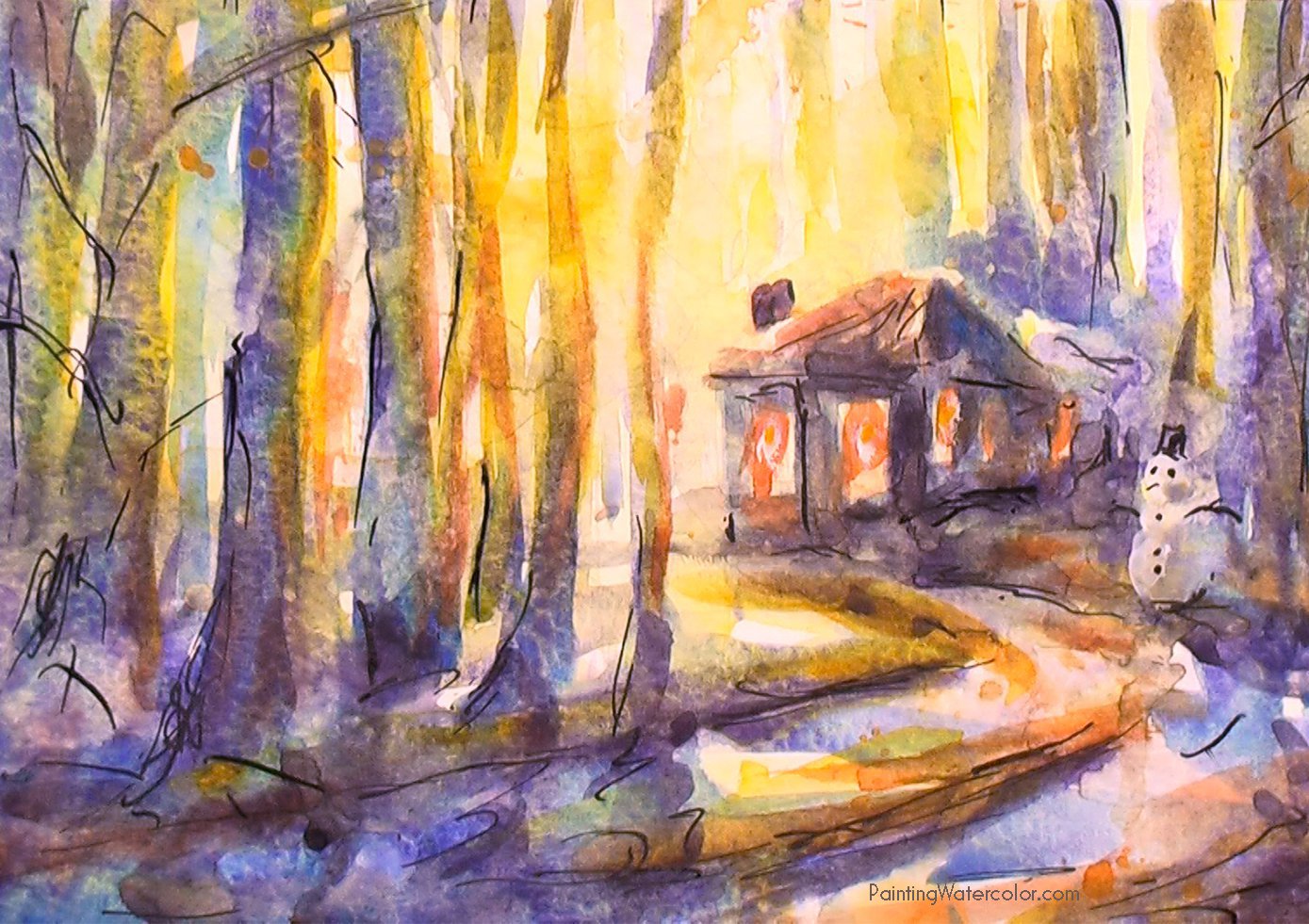 4. I paint the snowman with white gouache and add a few highlights.
5. After the painting has dried, I scribble with pen and ink to define a few edges - and put details on the snowman!
This cute little cottage with snowman outside looks like something out of a lovely children's book. Something to curl up by the fire and read to the shortest person around!
The trick to keeping it cozy instead of harsh is balance. The color is exaggeraged, but the values are limited. No deep darks allowed. The only true darks, the ink, are scribbled. This keeps the whole mood light and fun.
Since there are a few extra washes for this card, it will take a little extra painting time (and drying time.) It's still under 20 minutes of painting time, so easy for the holidays!
Paint a cozy cottage with a warm fire for your friends this holiday!

Merry Christmas and a Joyful Holiday to All!
Jennifer Branch