12 Days of Christmas Cards, Retro Lights
2015-11-19
Retro Christmas lights are such a fun little card. This card is something a beginner artist could easily paint!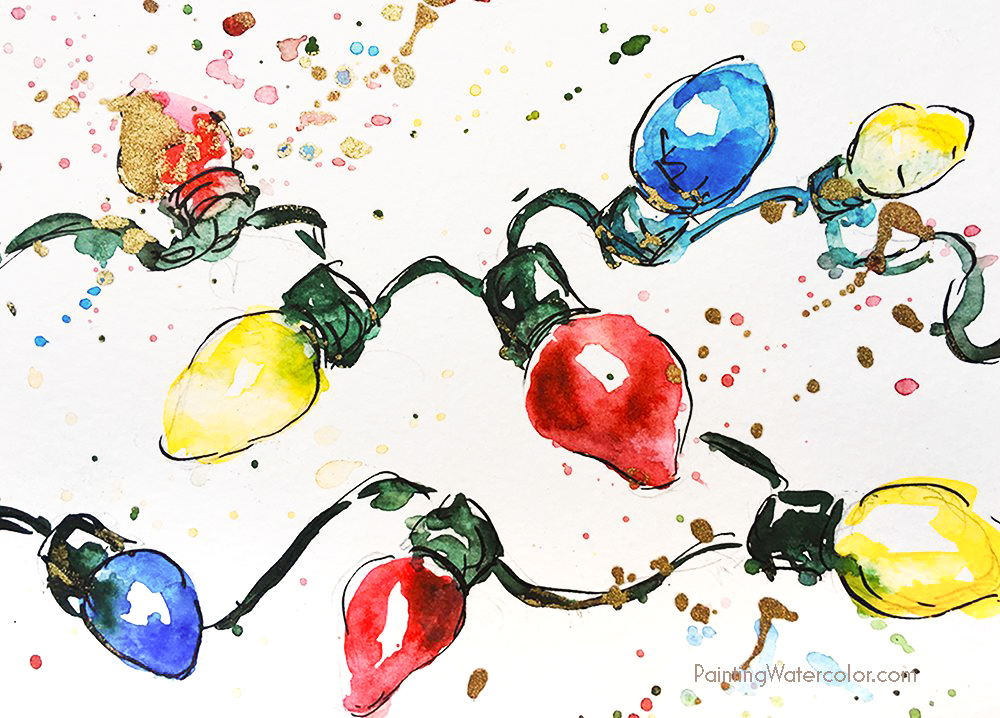 This card should only take a few minutes to paint!
Materials
Cards
5" x 7" Strathmore Watercolor Cards
Pigment List
All paints I use are M. Graham transparent watercolors, except white gouache. Other brands I recommend are Daniel Smith and Schminke.
Cadmium Yellow


Nickel Azo Yellow


Burnt Sienna


Quinacridone Red


Maroon Perylene


Cobalt Blue


Ultramarine Blue


Pthalocyanine Green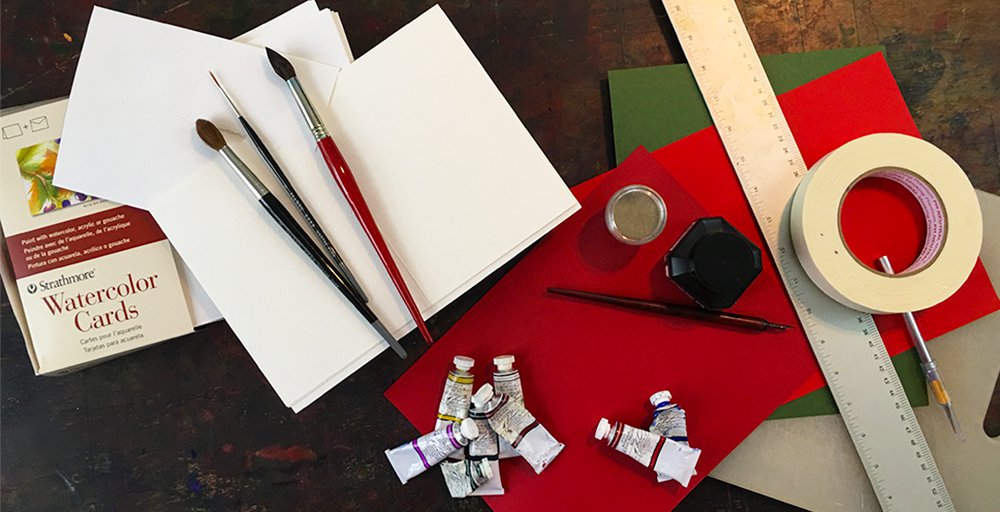 Fun Stuff!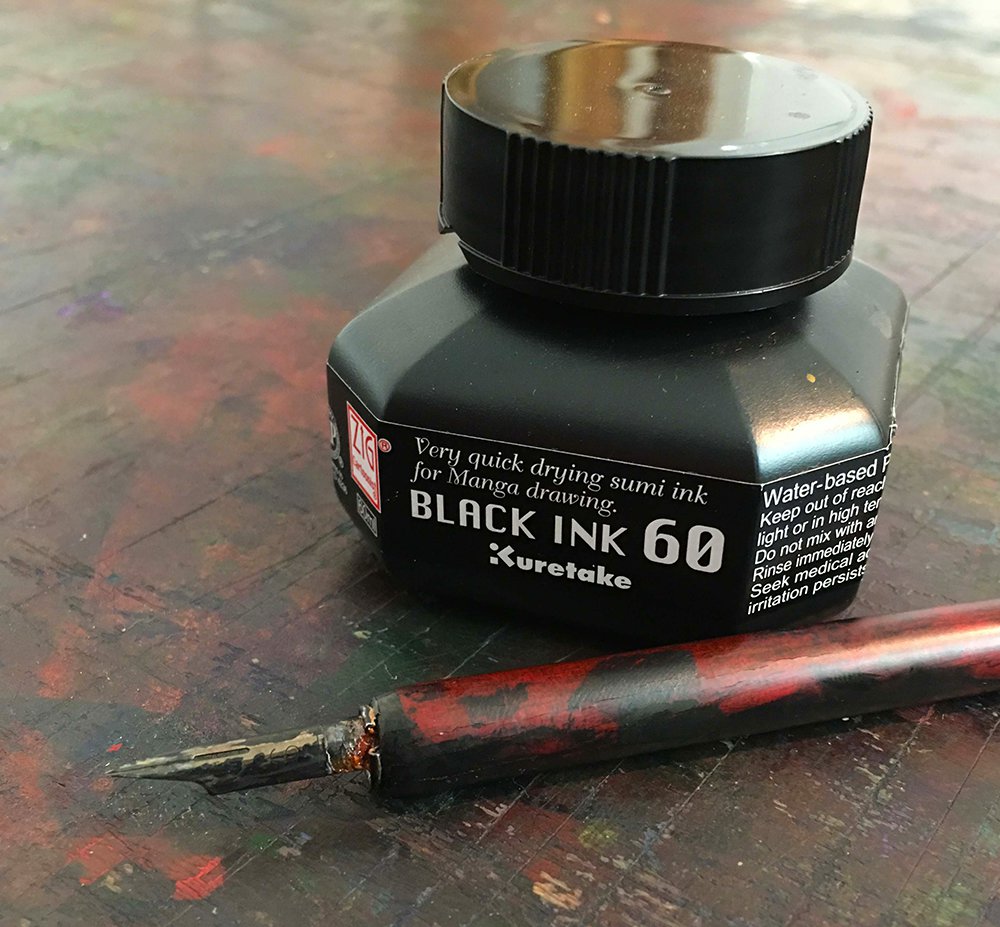 Pen and Ink
Dip Pen Holder
Dip Pen Nib, Hunt Drawing Nib #99
Zig Cartoonist Highly Opaque Pen Ink, Black
Gold Embossing Powder
Christmas Card Painting Steps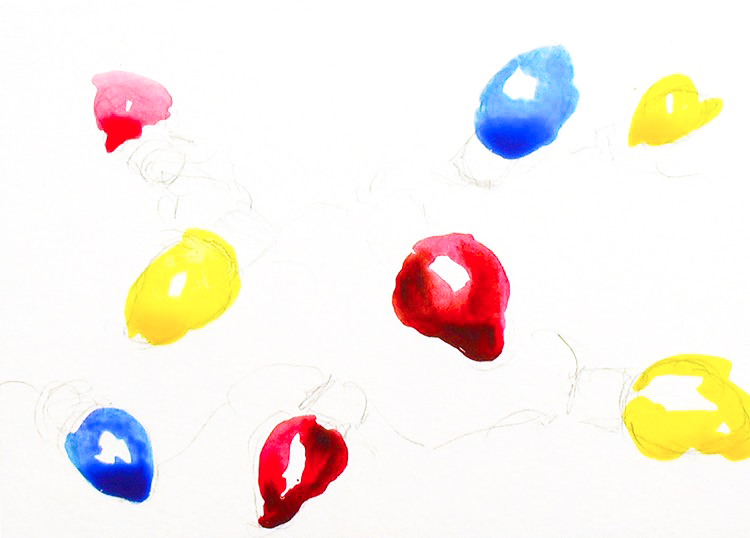 1. Paint the bright colored lights. If you're a beginner, let them dry at this stage - it'll be easier!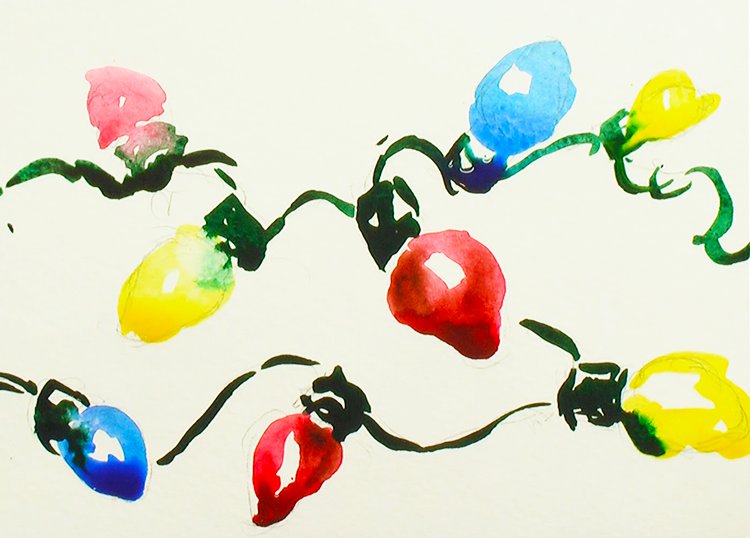 2. Paint the cords with pthalo green dulled with burnt sienna or maroon perylene. Let it dry.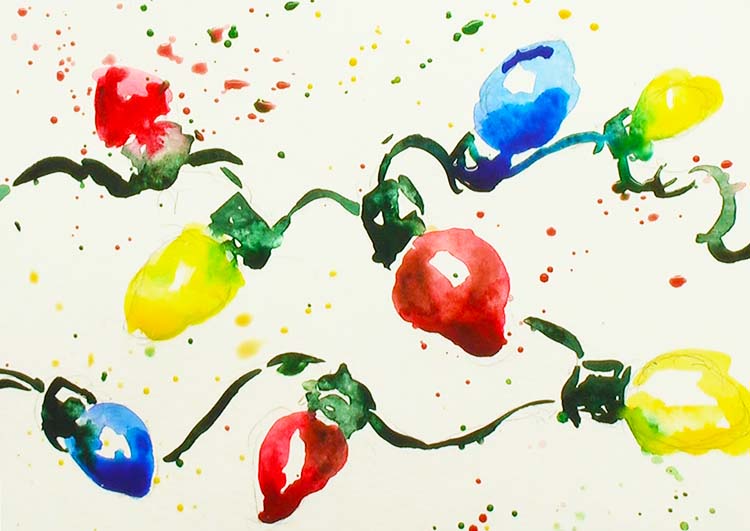 3. Next have some fun splattering paint and water to loosen up the painting! Let it dry completely.
Before you use pen and ink, always make certain your painting is dry, otherwise it will bleed muddy black into everything!
4. Scribble some with pen and ink. Don't outline everything, just a bit.
5. Play with some gold embossing powder. You can use a hairdryer to dry it from underneath.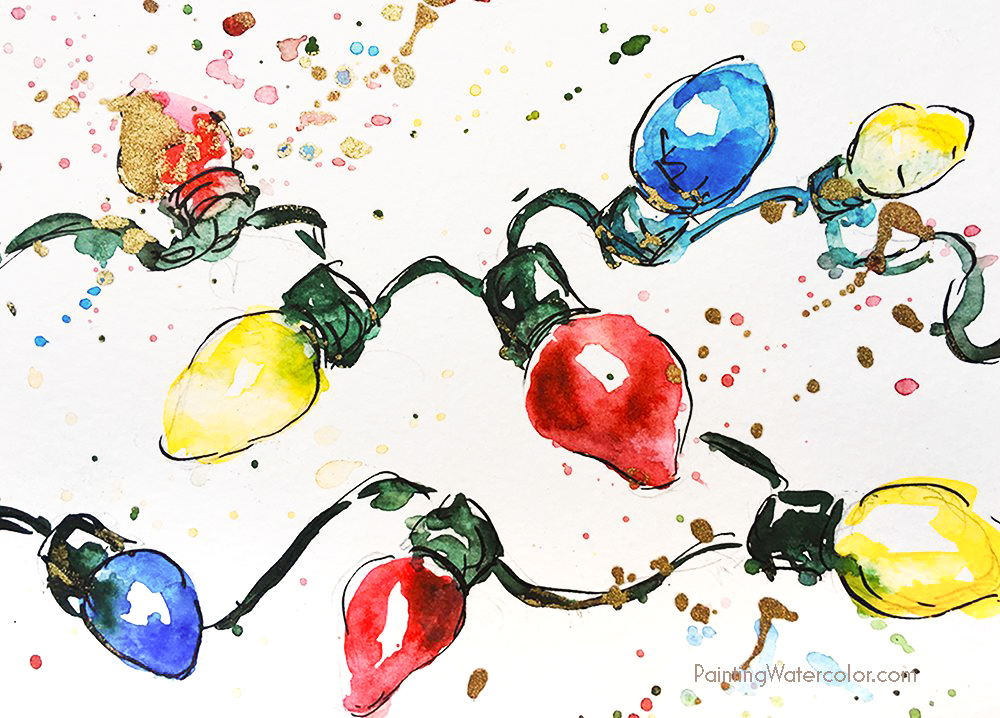 Have fun with this one!

Merry Christmas and a Joyful Holiday to All!
Jennifer Branch