Christmas Card Hearth
2017-12-14
Curl up by the fire and paint this cozy hearth for Christmas. This Ink and Watercolor Wash is incredibly easy! I even give you the ink drawing in a printable pdf so no drawing is needed!
Materials
Cards
Pigment List
All paints I use are M. Graham transparent watercolors. Other brands I highly recommend are Daniel Smith and Schminke.
Nickel Azo Yellow


Pyrrol Red


Viridian


Quinacridone Rust


Cobalt Violet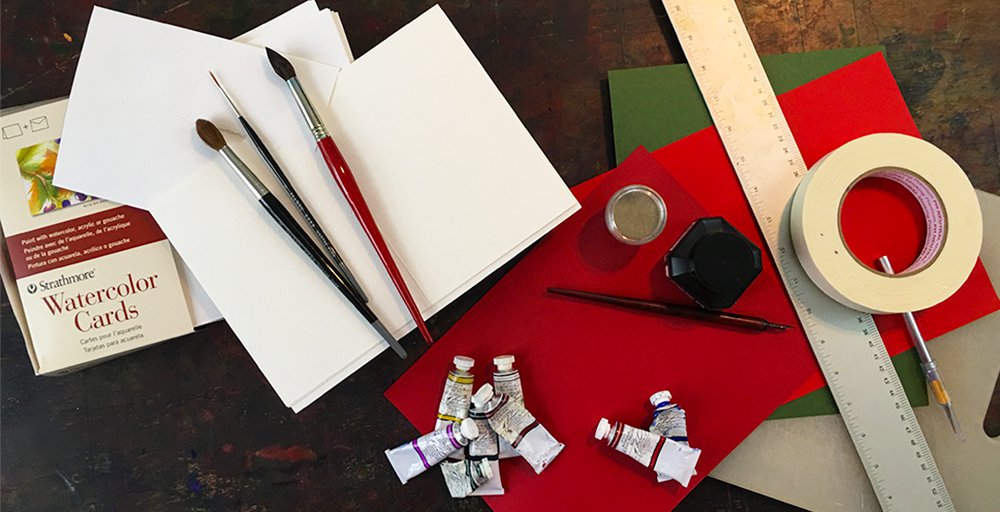 Fun Stuff!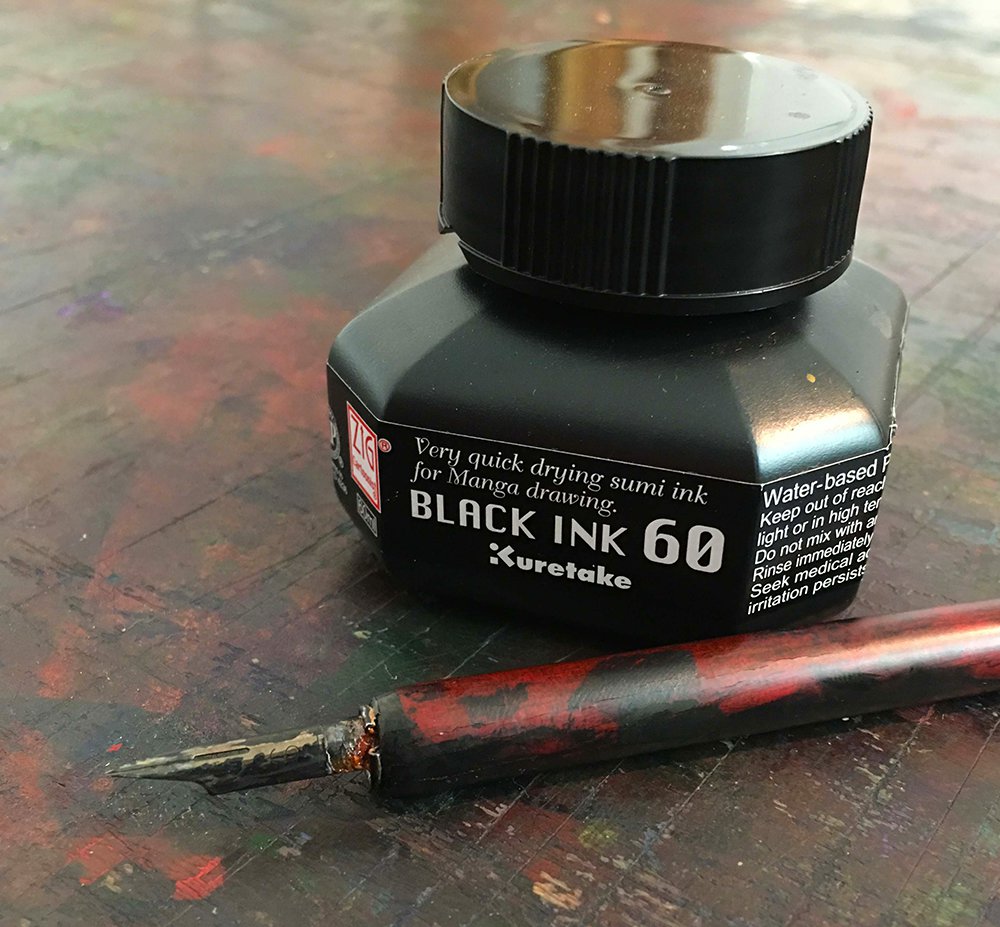 Pen and Ink
Dip Pen Holder
Dip Pen Nib, Hunt Drawing Nib #99
Speedball Hunt Artists' Pen Nibs--Drawing No. 99 pack of 2
Christmas Card Painting Steps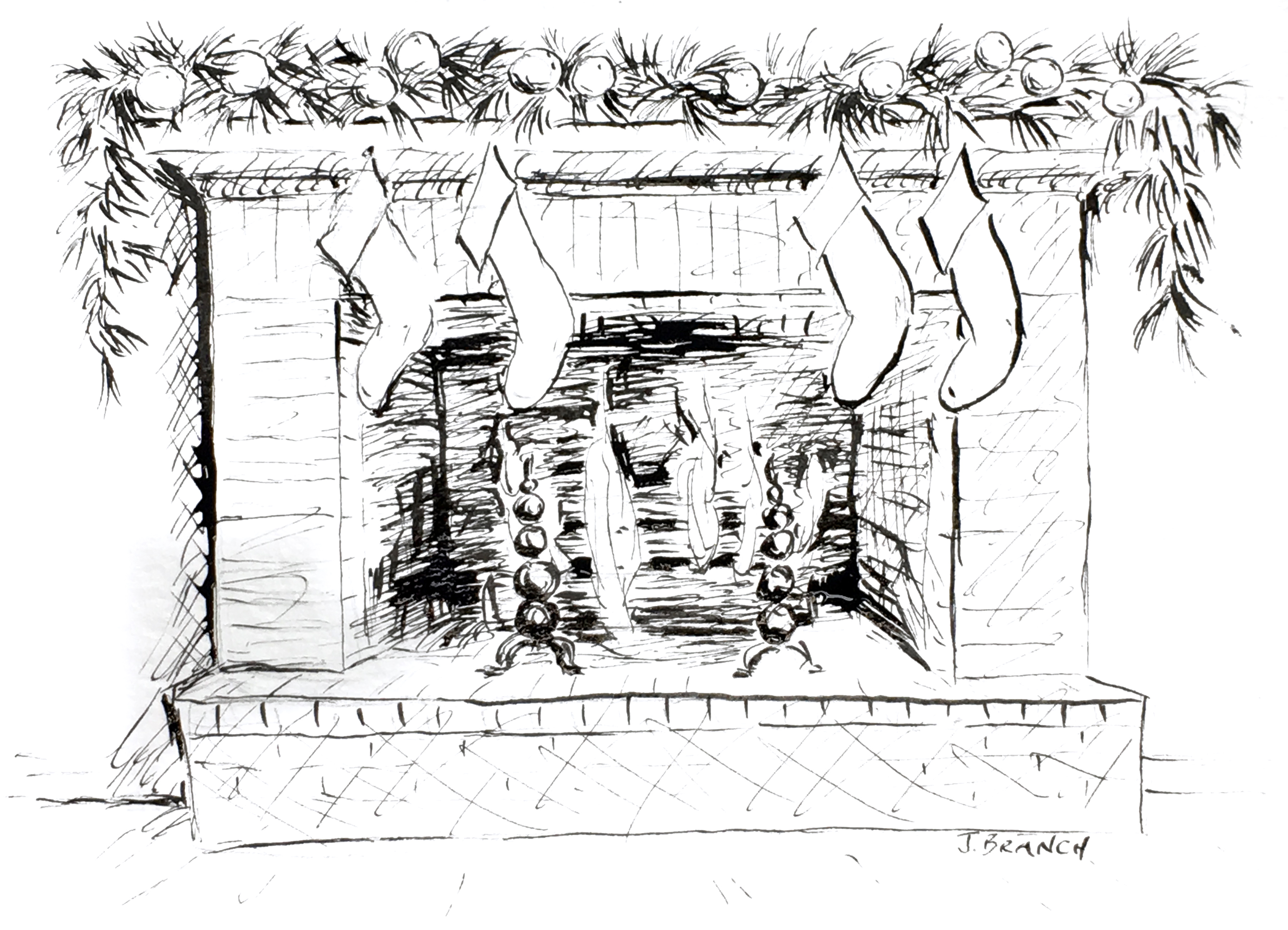 Click to print out the drawing! The pdf is sized for the Strathmore watercolor cards.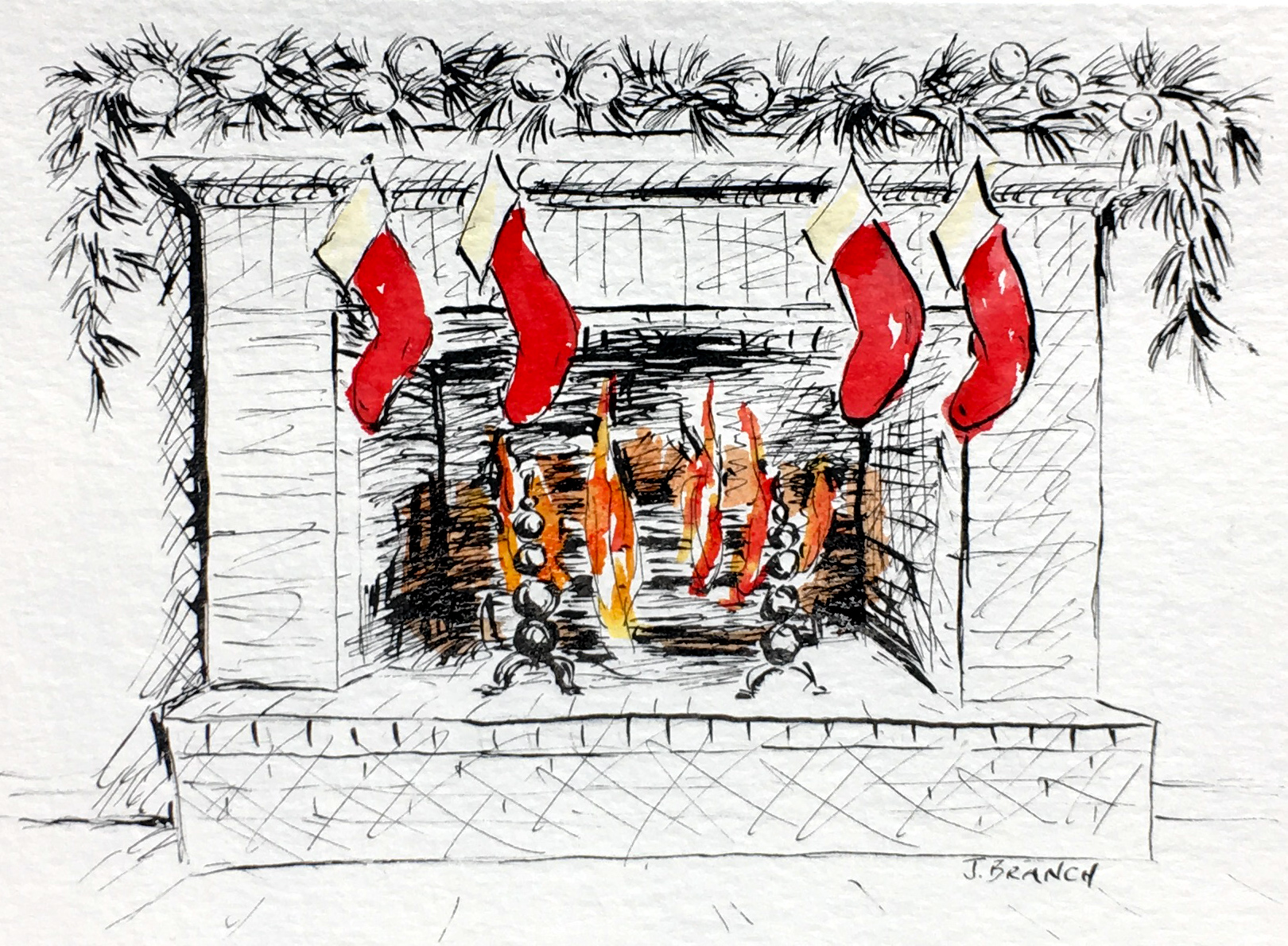 I begin by painting the stocking and fire pyrrol red. I think those 2 elements have to be painted. The rest are optional!
Before you paint on pen and ink, always make certain your waterproof ink is dry, otherwise it will bleed muddy black into everything! Give it one day to dry, minimum.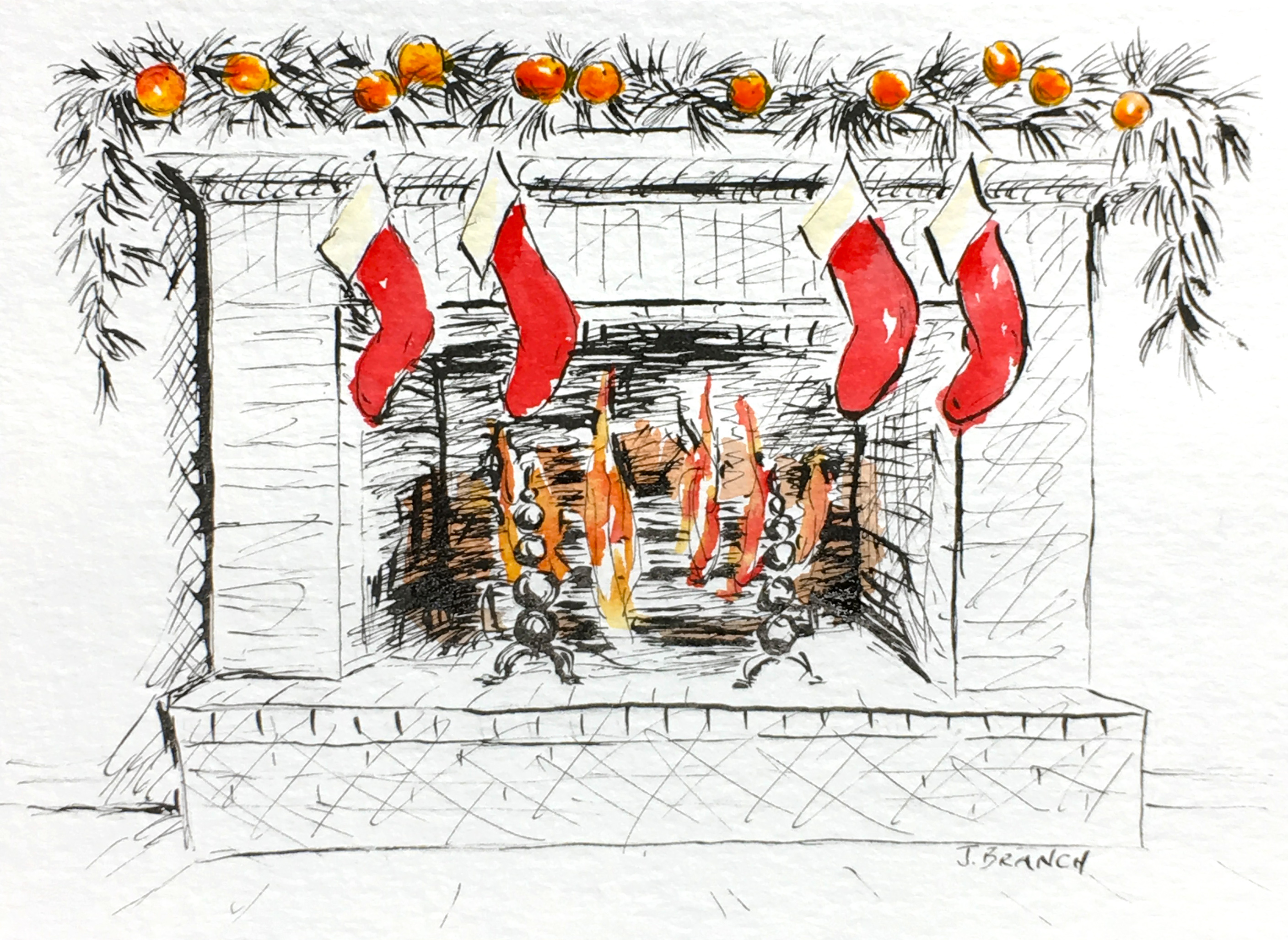 Next, I painted some cheerful oranges on the mantel. Remember, you're starting with plain balls, so they could be Christmas ornaments or anything you can think of!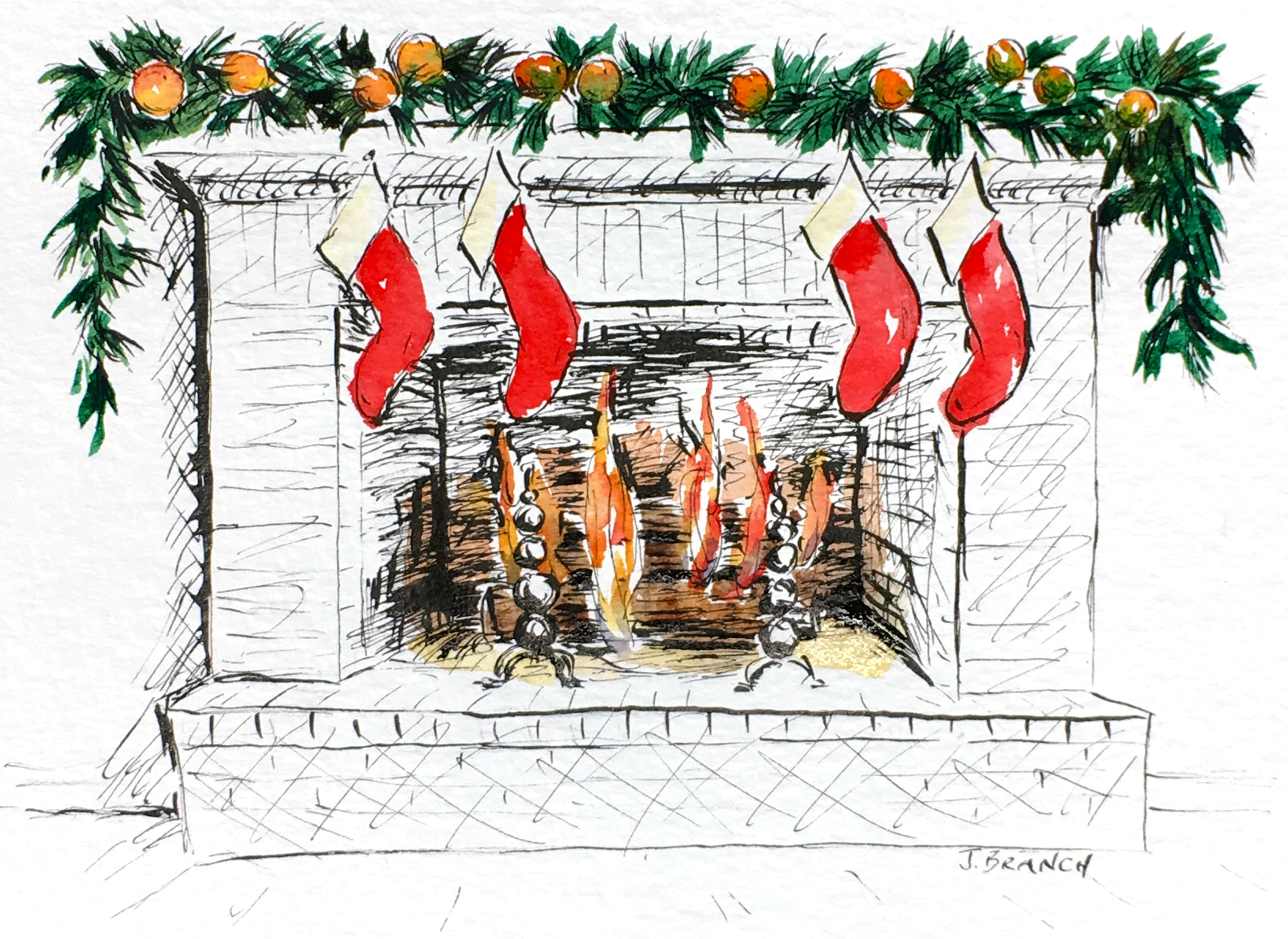 Next, I dashed in greenery, mostly with viridian. I painted 2 washes of viridian, returning to the top of the tree and adding the next layer for darker contrast.
I choose to paint this card rather formally for me. No splatter painting anywhere! If I was painting several of them, I would probably mix them up a bit!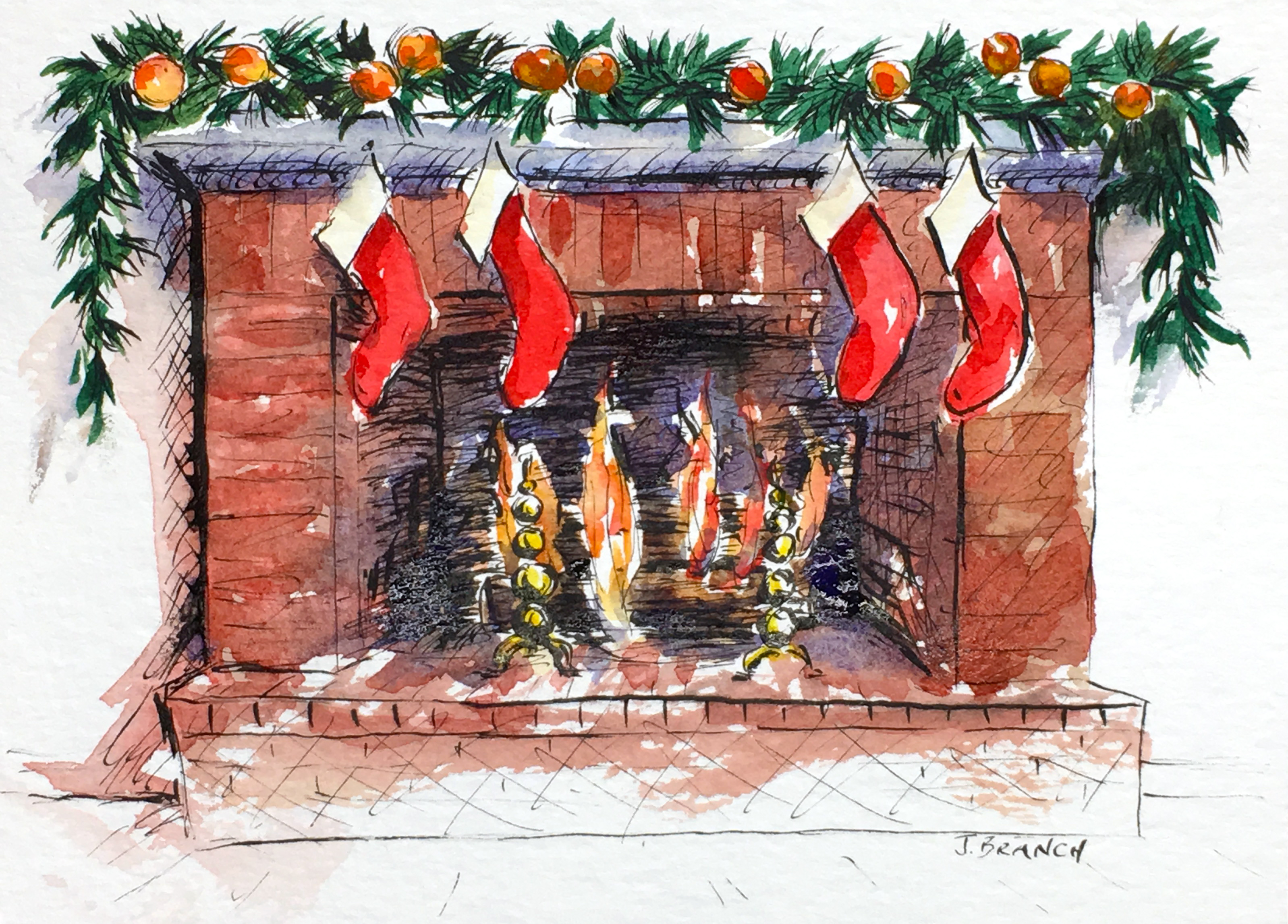 This should be such an easy, fun little sketch! If you want to play with pen and ink, go for it! I think you'll love the Hunt Drawing Nib and sumi ink. Whatever ink you use, make certain it's waterproof and very dry. Pen and ink is a lot of fun to do.
However, if you're feeling a little overwhelmed, just print out the tree on cardstock or one of these watercolor cards and you're ready to go with a relaxing afternoon project!
Whichever method you choose, have fun!

Merry Christmas and a Joyful Holiday to All!
Jennifer Branch