12 Days of Christmas Cards, Santa Cookies
2018-12-07
We all know Santa loves cookies at Christmas! This is a fun, easy painting to do for your Christmas card. I even give you the ink drawing in a free printable so no drawing needed!
Materials
Cards
Strathmore 105-210 Watercolor Cards, Full Size Cold Press, 50 Cards & Envelopes
Pen and Ink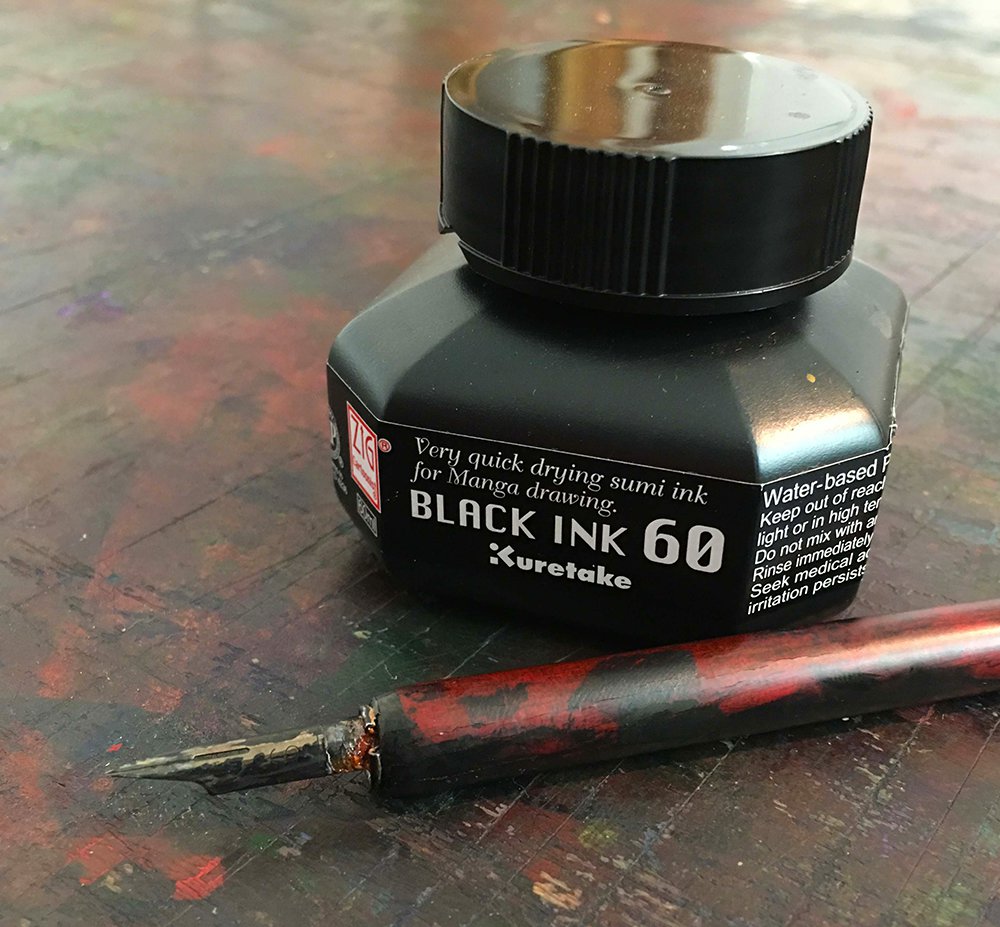 Dip Pen Holder
Dip Pen Nib, Hunt Drawing Nib #99
Zig Cartoonist Highly Opaque Pen Ink, Black
Pigment List
All paints I use are M. Graham transparent watercolors. Other brands I highly recommend are Daniel Smith and Schminke.
Pyrrol Red


Cobalt Teal


Cobalt Violet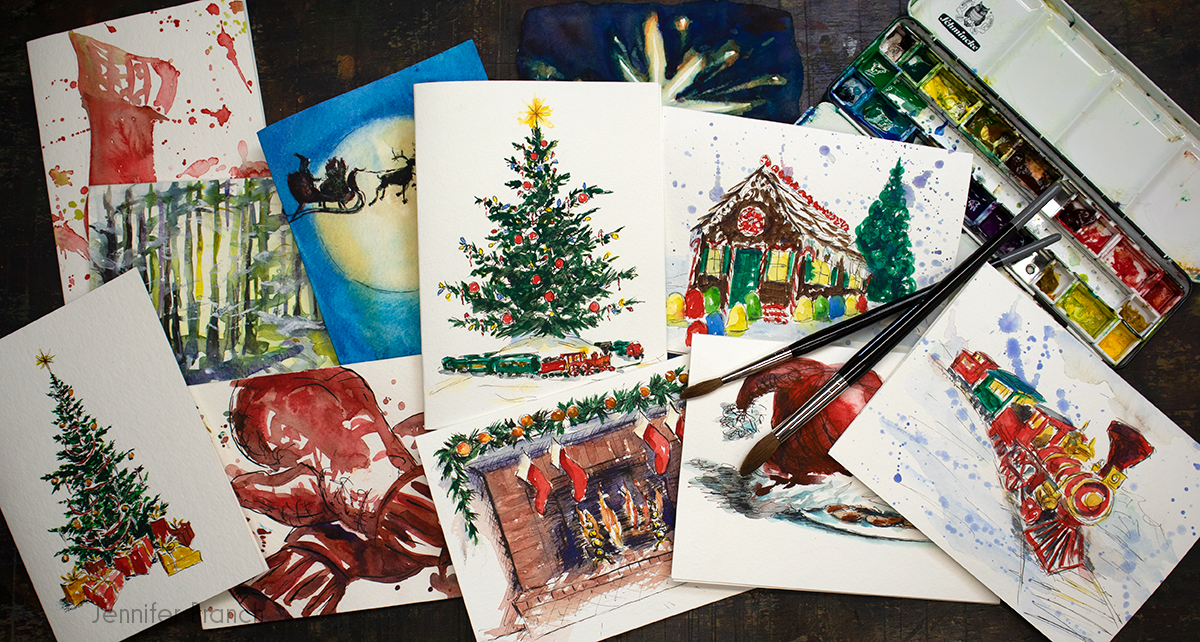 Christmas Card Painting Steps
Before you paint on pen and ink, always make certain your waterproof ink is dry, otherwise it will bleed muddy black into everything! Give it one day to dry, minimum.
This is the quickest Christmas card yet this year!
Begin with some bright Pyrrol Red on Santa's hat. Paint the wash a little unevenly for texture.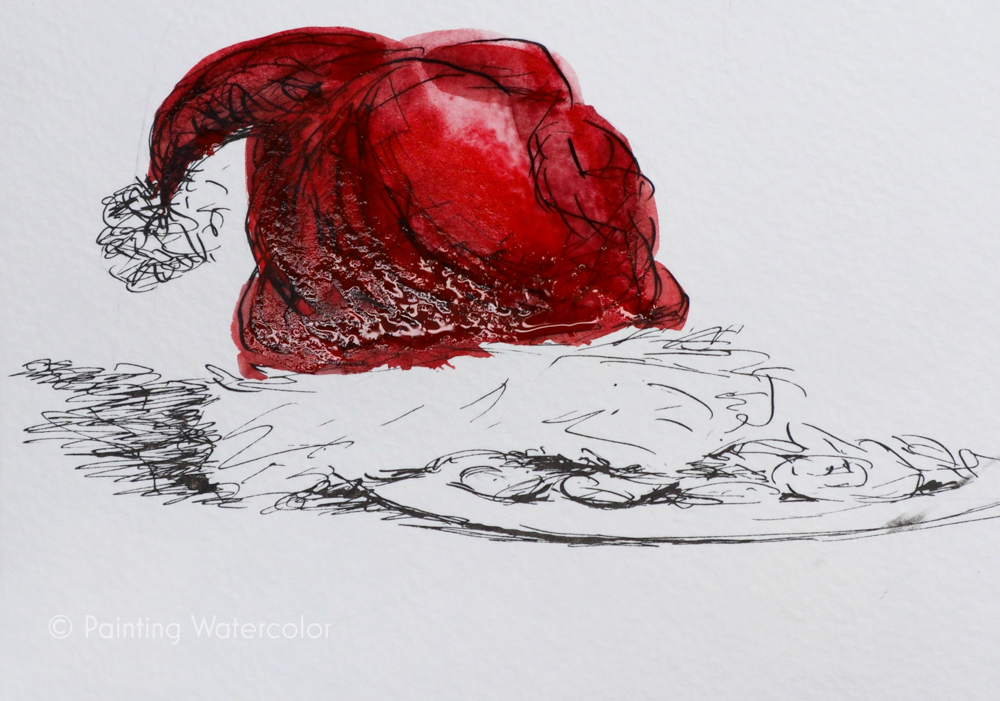 I begin painting the shadows in the white fur of Santa's hat with Cobalt Teal. Make certain you leave lots of white too!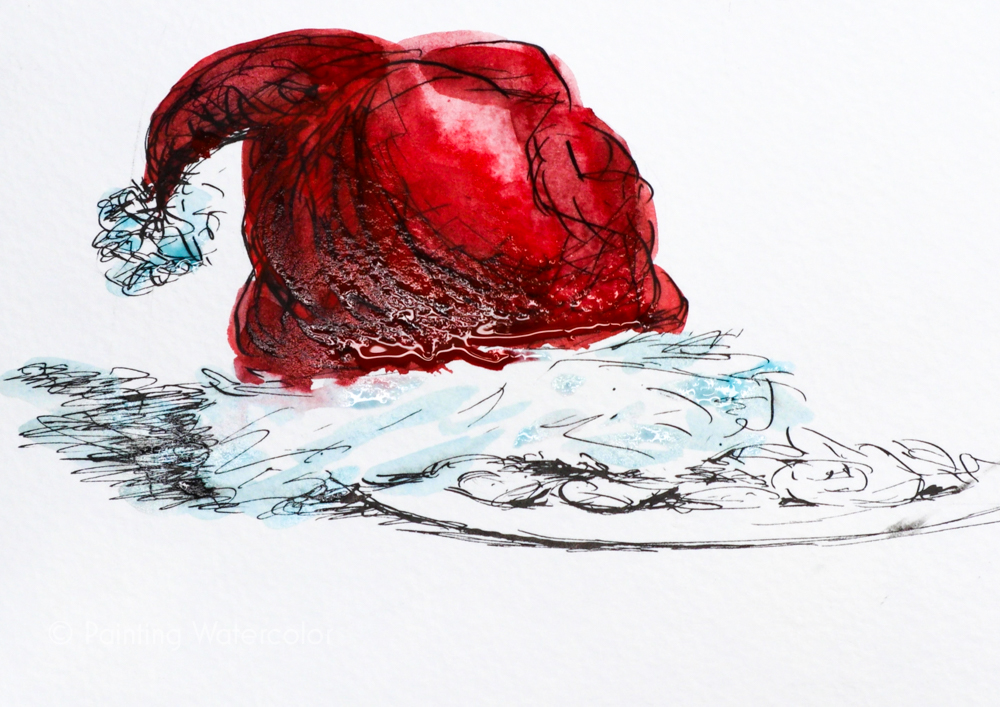 The cookies are painted with Quinacridone Rust, then a little Cobalt Violet bled in for contrast and dullness. I add just a dash or two of Pyrrol Red to pull it together.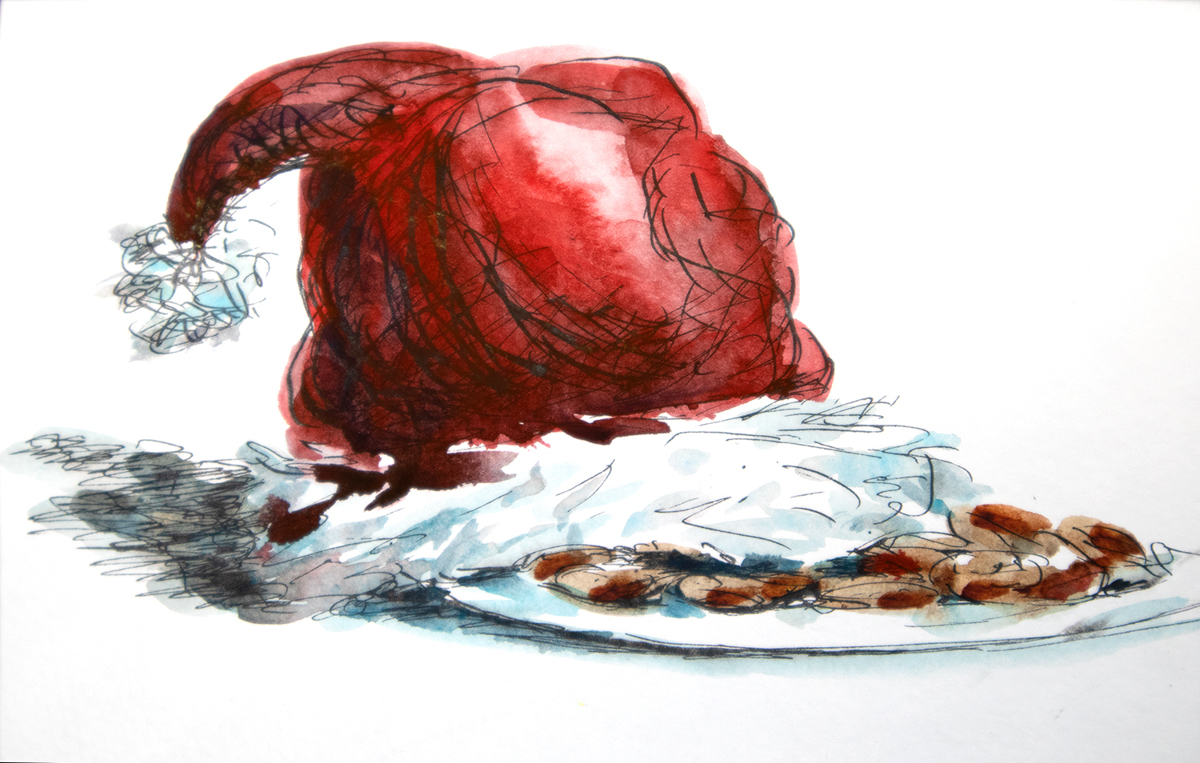 This should be such an easy, fun little sketch! If you want to play with pen and ink, go for it! If not, please use the free printable linked above.
Christmas cards should be fun, joyful little sketches. Don't get too serious about them. You know the recipient will love that you took time and thought of them.
The more fun you have painting the card, the more Christmas joy you'll put into the card.
This card only takes a few minutes so it's a quick, fun way to show someone you're thinking of them at Christmas!

Merry Christmas and a Joyful Holiday to All!
Jennifer Branch