12 Days of Christmas Cards, Starry Night
2015-11-29
Sometimes with all the holiday craziness we forget the real meaning of Christmas. Here's a beautiful star shining a light down for us.
Materials
5" x 7" Strathmore Watercolor Cards
Pigment List
All paints I use are M. Graham transparent watercolors, except white gouache. Other brands I recommend are Daniel Smith and Schminke.
Nickel Azo Yellow


Maroon Perylene


Ultramarine Blue


Cobalt Teal


Cobalt Violet


Burnt Sienna


Pthalocyanine Blue


Pthalocyanine Green


White Gouache


Wax Crayon


Christmas Card Painting Steps
1. I use a wax crayon to reserve some of the stars.
2. Next I do a loose wash of cobalt teal and pthalo blue. This is going to make the background glow!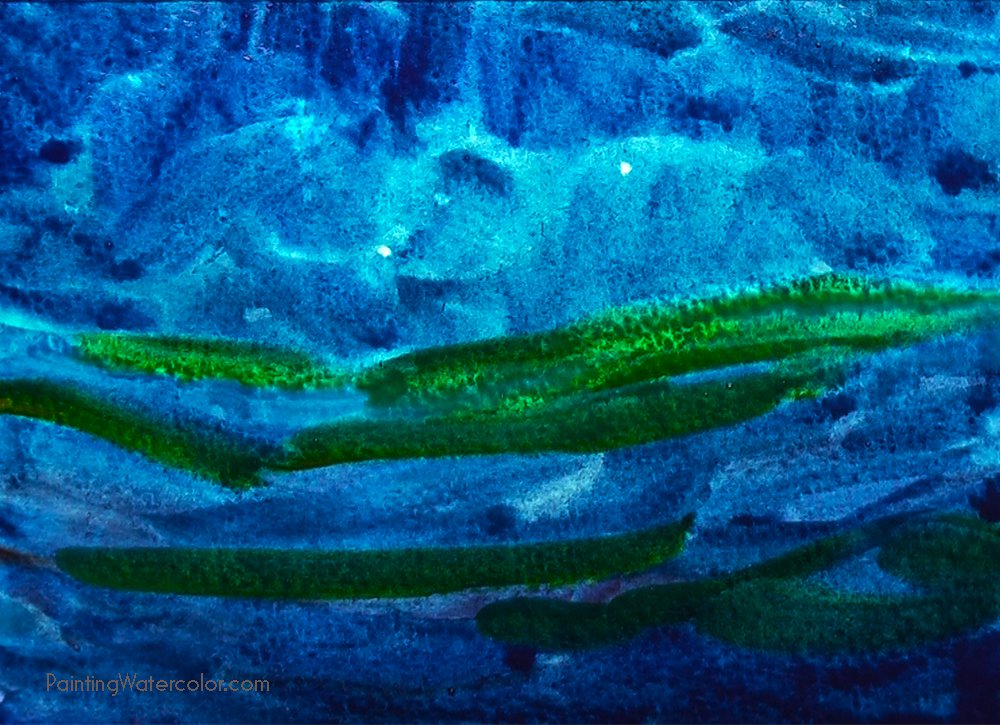 2. Now I need to do several washes with strong darks. I'm using warmer colors nearer the star, cooler colors further away.
Let this dry. Repeat for 3 washes.
It takes layers to get strong darks!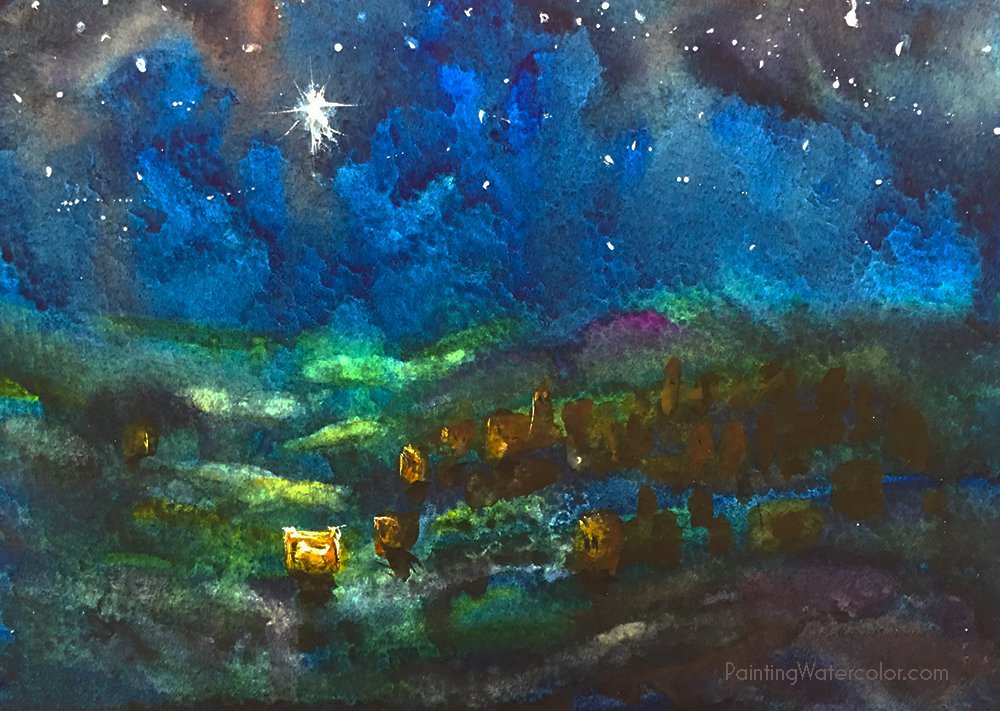 All that's needed now are some stars in the sky. I paint and splatter white gouache around the sky.
This one is an easy little card to bring Christmas joy into someone's home.

Merry Christmas and a Joyful Holiday to All!
Jennifer Branch