12 Days of Christmas Cards, Gingerbread House
2018-12-17
Paint a yummy gingerbread house for Christmas! This is a fun, easy painting to do for your Christmas card. I even give you the ink drawing in a free printable so no drawing needed!
Materials
Cards
Strathmore 105-210 Watercolor Cards, Full Size Cold Press, 50 Cards & Envelopes
Noodler's Black Waterproof Fountain Pen Ink - Bulletproof,3 ounce


Noodler's Ink Nib Creaper Standard Flex Fountain Pen - Max Emerald
Pigment List
All paints I use are M. Graham transparent watercolors. Other brands I highly recommend are Daniel Smith and Schminke.
Azo Yellow


Nickel Azo Yellow


Quinacridone Rust


Pyrrol Red


Cobalt Blue


Viridian


Cobalt Violet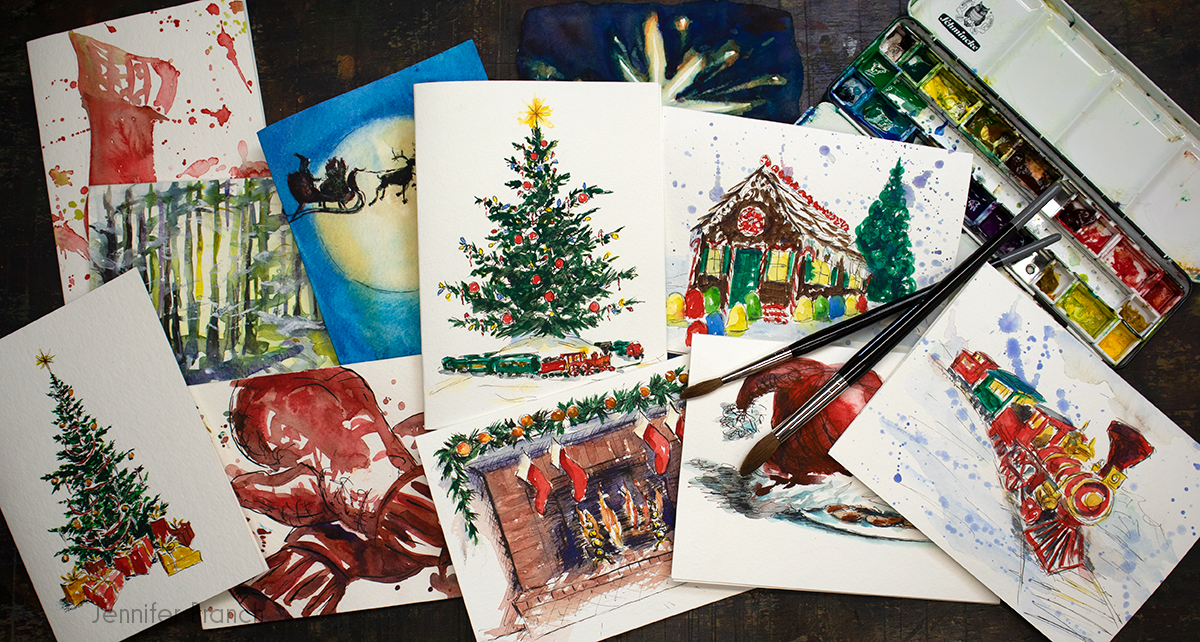 Christmas Card Painting Steps
Before you paint on pen and ink, always make certain your waterproof ink is dry, otherwise it will bleed muddy black into everything! Give it one day to dry, minimum.
Everyone loves making a gingerbread house at Christmas. We may say it's for the kids, but who doesn't like lining a path in gumdrops?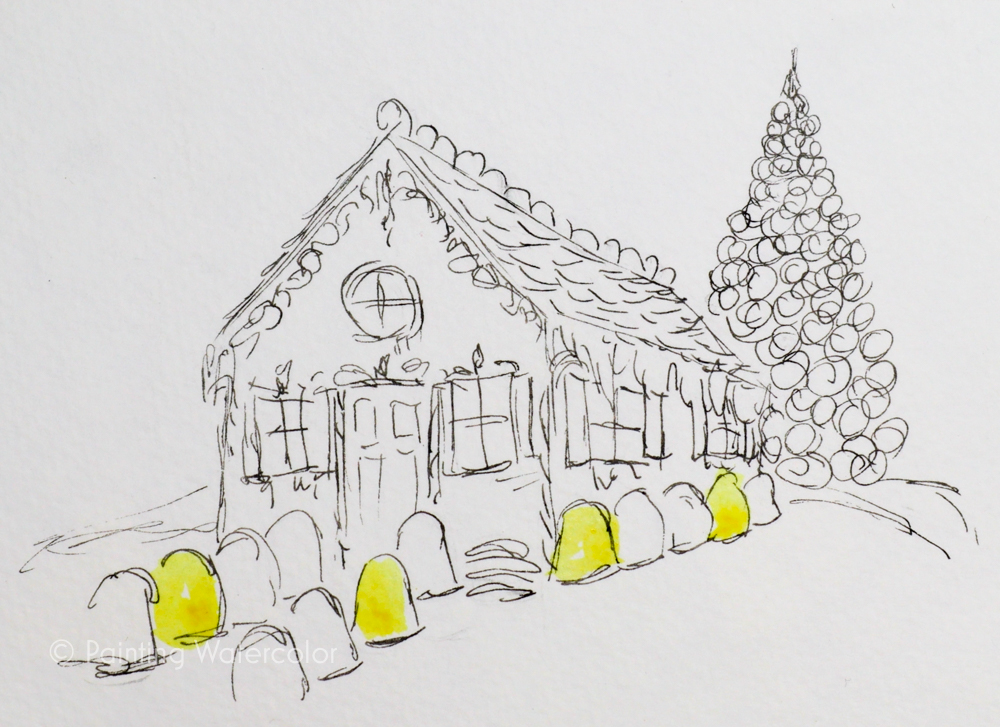 I begin with bright yellow gumdrops, then add some cheerful red ones.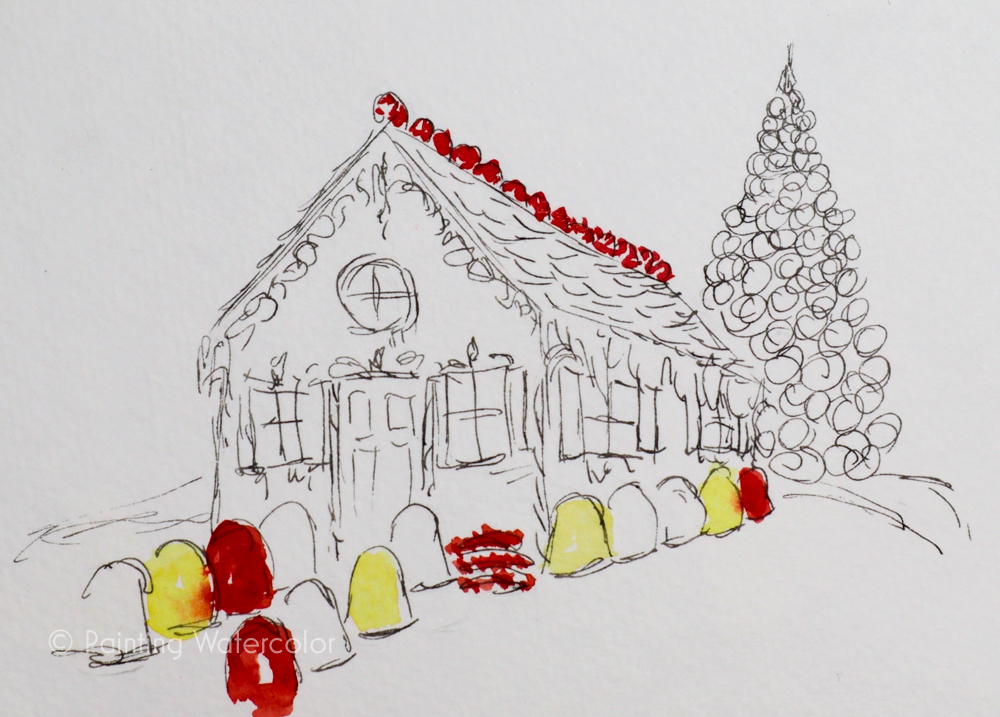 There might as well be some peppermint wheels on the roof, too!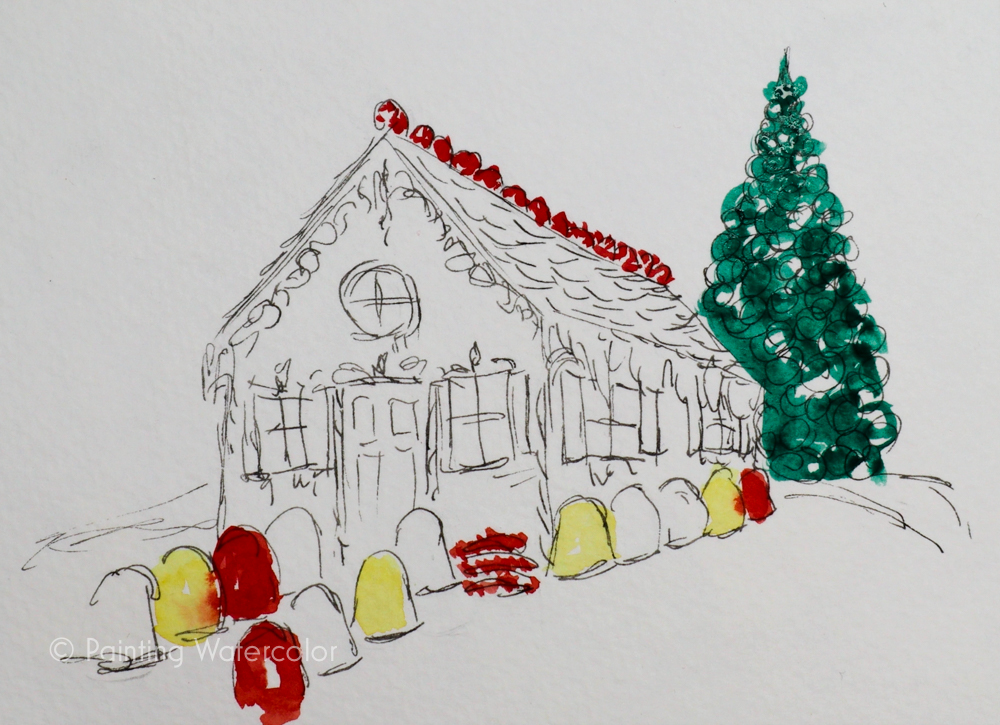 II'm doing the tree from frosting, so it's bright Viridian Green. I add slight variation for texture with Cobalt Blue.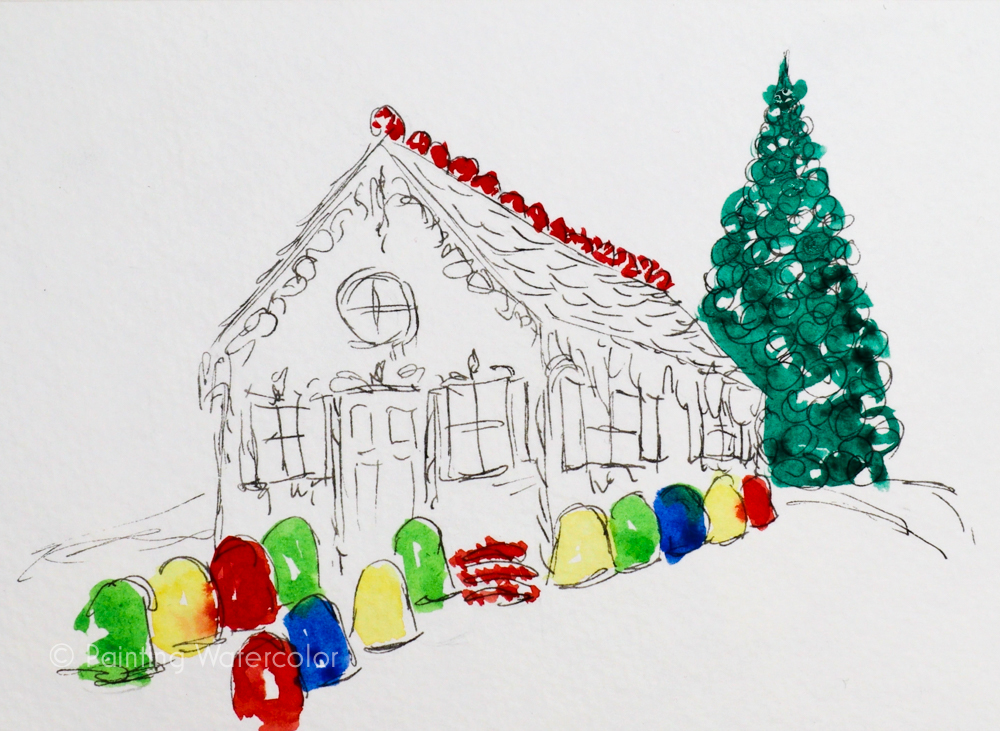 I finish the rest of the candy colors with blue and yellow green gumdrops. I want all the bright candy painted before I paint the dark brown hosue.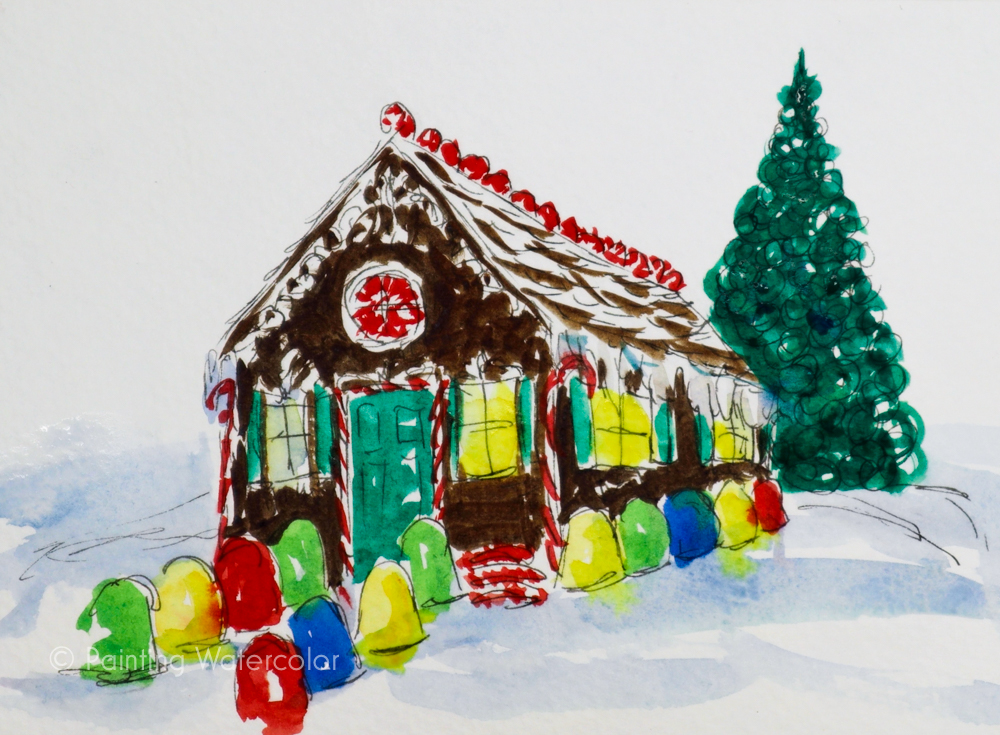 Finally, I paint the house a dark dull brown, made of Quinacridone Rust, Nickel Azo Yellow and Cobalt Violet. I want a rich, dull brown so the candy really shows up.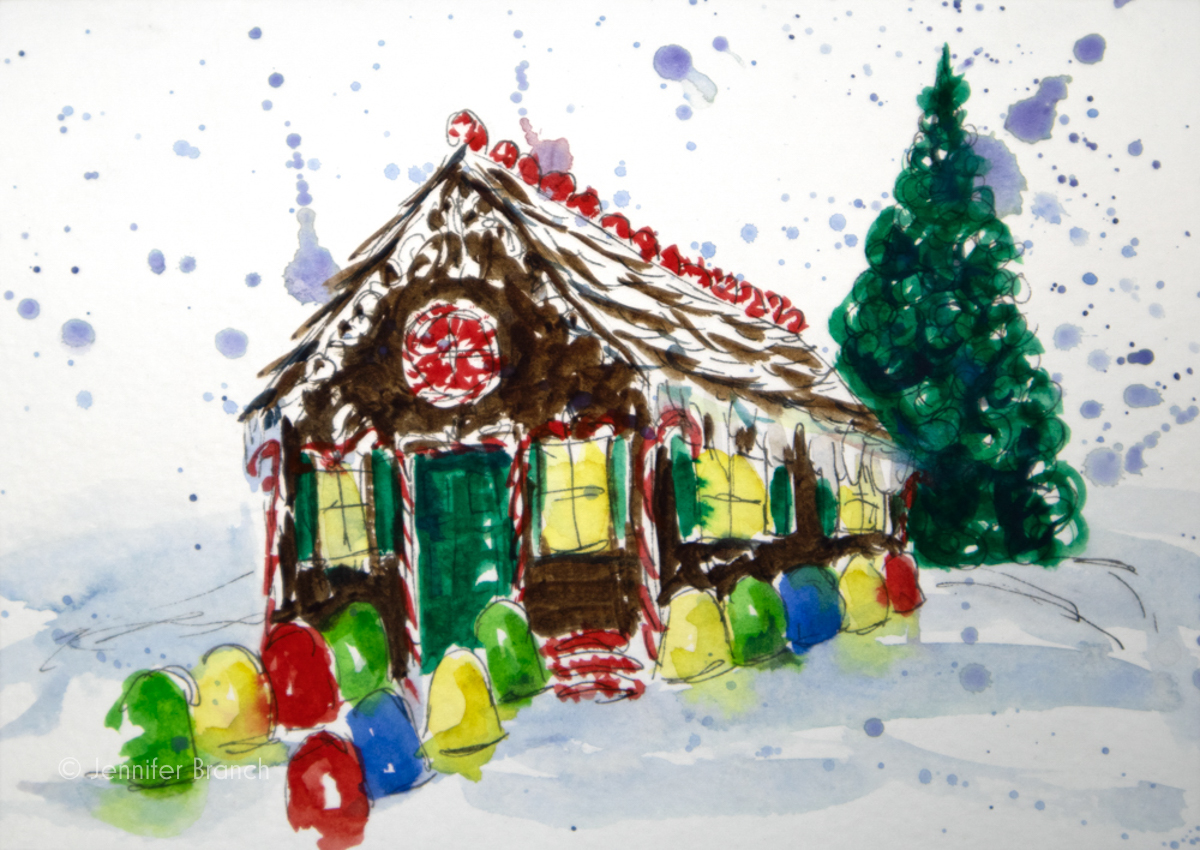 Finally I just have to splatter paint it. I went for a snow effect, but you could easily splatter candy colors. I had a hard time deciding!
This should be such an easy, fun little sketch. If you want to play with pen and ink, go for it! If not, please use the free printable linked above.
Christmas cards should be fun, joyful little sketches. Don't get too serious about them. You know the recipient will love that you took time and thought of them.
Have fun with this Christmas card! It's just a few minutes, but it's all about Christmas fun and traditions. Plus, your fingers won't get as sticky as putting together a real gingerbread house!
This card only takes a few minutes so it's a quick, fun way to show someone you're thinking of them at Christmas!

Merry Christmas and a Joyful Holiday to All!
Jennifer Branch