12 Days of Christmas Cards, Deer
2015-11-27
A beautiful little deer in the woods pauses for just a minute, perfect for a Christmas card!
Materials
Cards
5" x 7" Strathmore Watercolor Cards
Pigment List
All paints I use are M. Graham transparent watercolors, except white gouache. Other brands I recommend are Daniel Smith and Schminke.
Nickel Azo Yellow


Cobalt Violet


Cobalt Blue


Burnt Sienna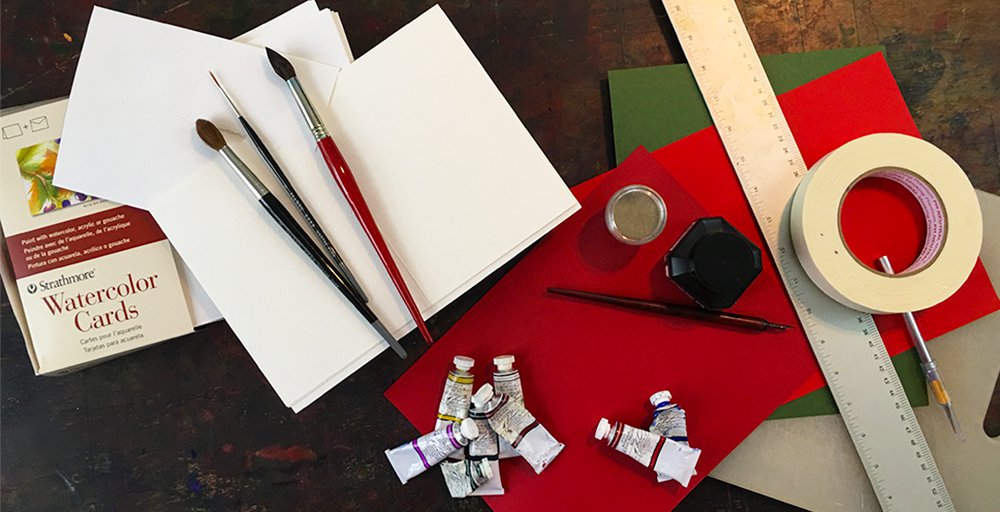 Pen and Ink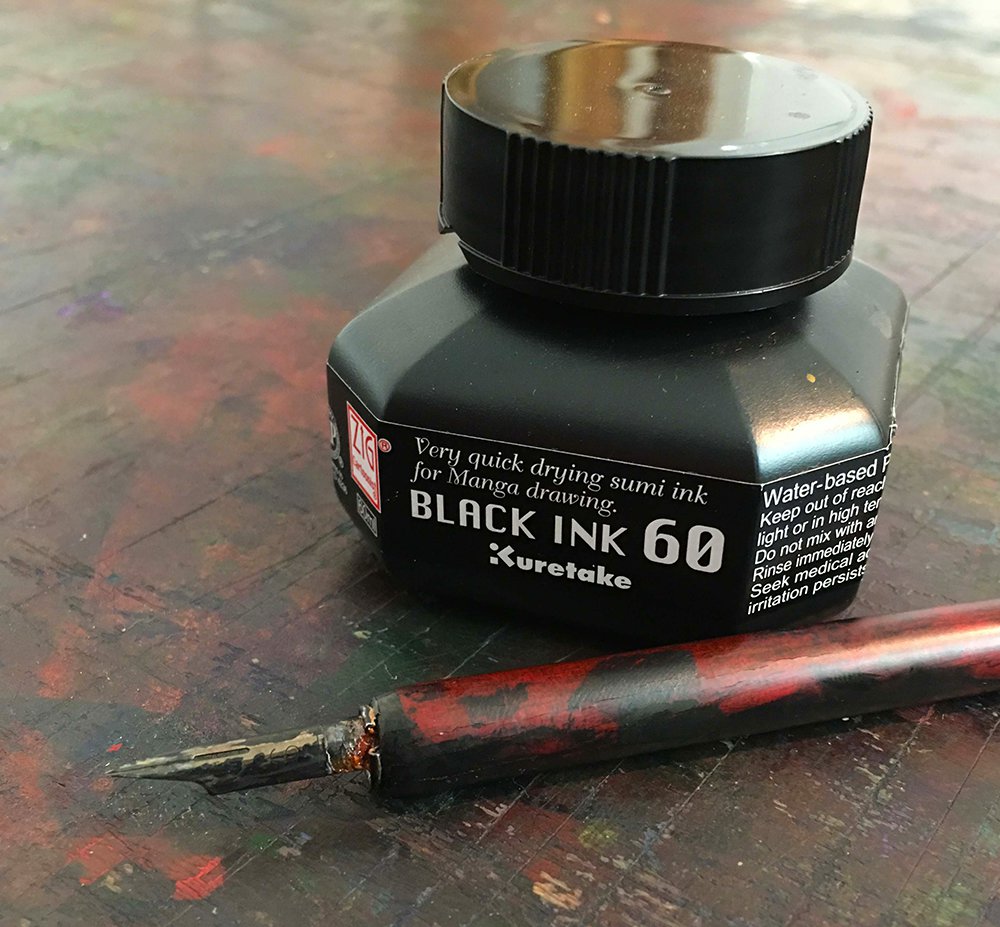 Dip Pen Holder
Dip Pen Nib, Hunt Drawing Nib #99
Zig Cartoonist Highly Opaque Pen Ink, Black
Christmas Card Painting Steps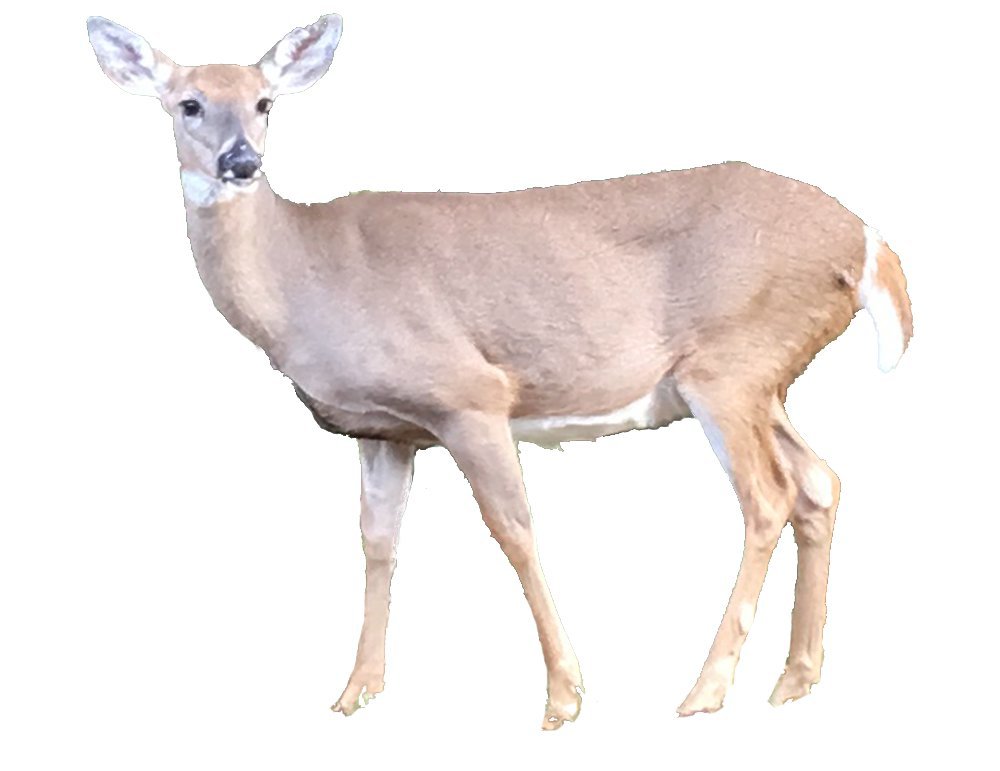 I cheated on drawing. It's simple, but not something to do on real paintings.
Just print out the deer photo, lay it on top of your card (sized for the 5" x 7" cards) and trace over the outline with a blunt pencil. Then trace the impressions. Quick and easy drawing when you're doing several cards at once.
The reason not to do this on a real painting is the grooves will show up badly.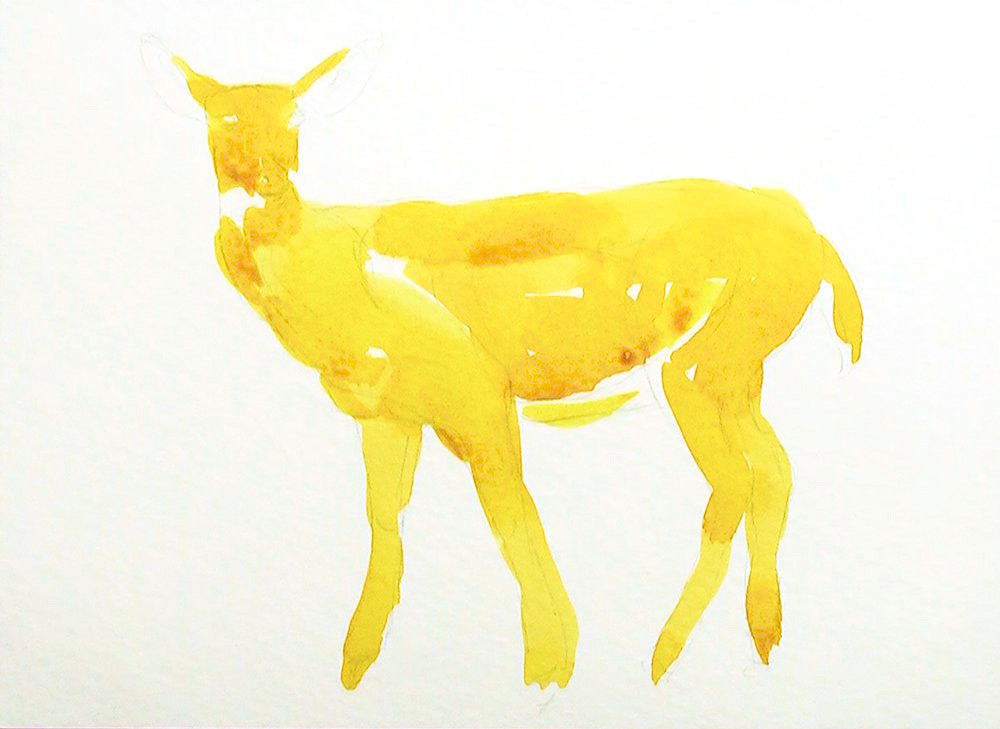 1. Quickly paint the shadow areas with nickel azo yellow. Leave lots of white highlights.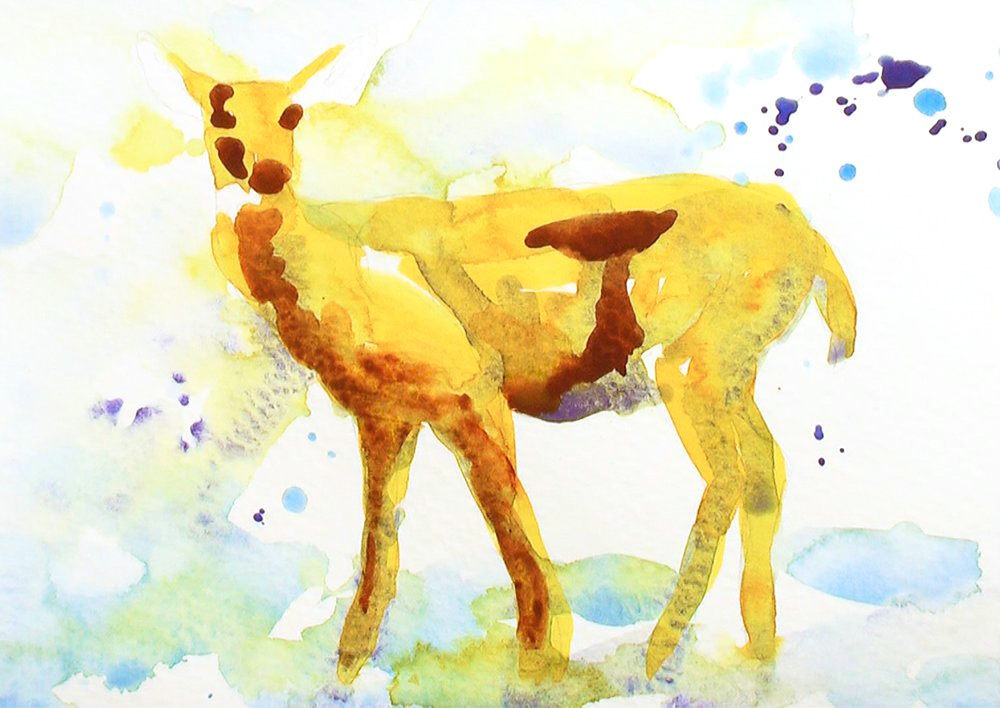 2. Next, dull down the bright yellow with cobalt violet.
3. Paint the very defined shadow areas with burnt sienna.
Don't forget splatter paint!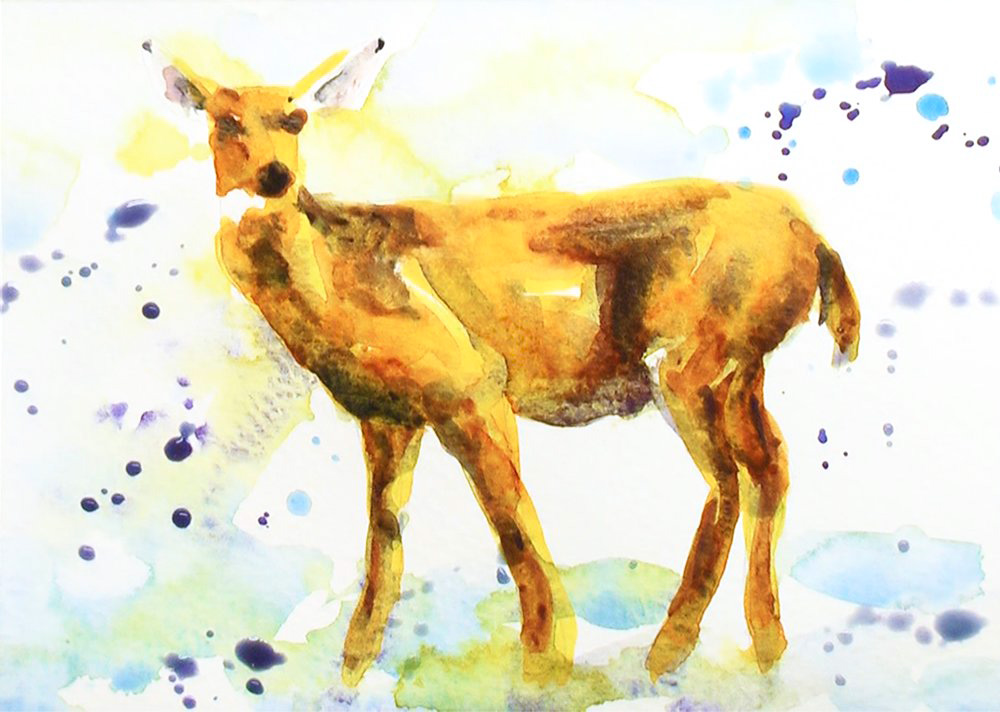 3. I bleed the burnt sienna into the midtones, using my finger painting a lot for a soft effect. Just a few details for the eyes, nose and ears. They need to be placed correctly more than they need detail.
Let this dry completely.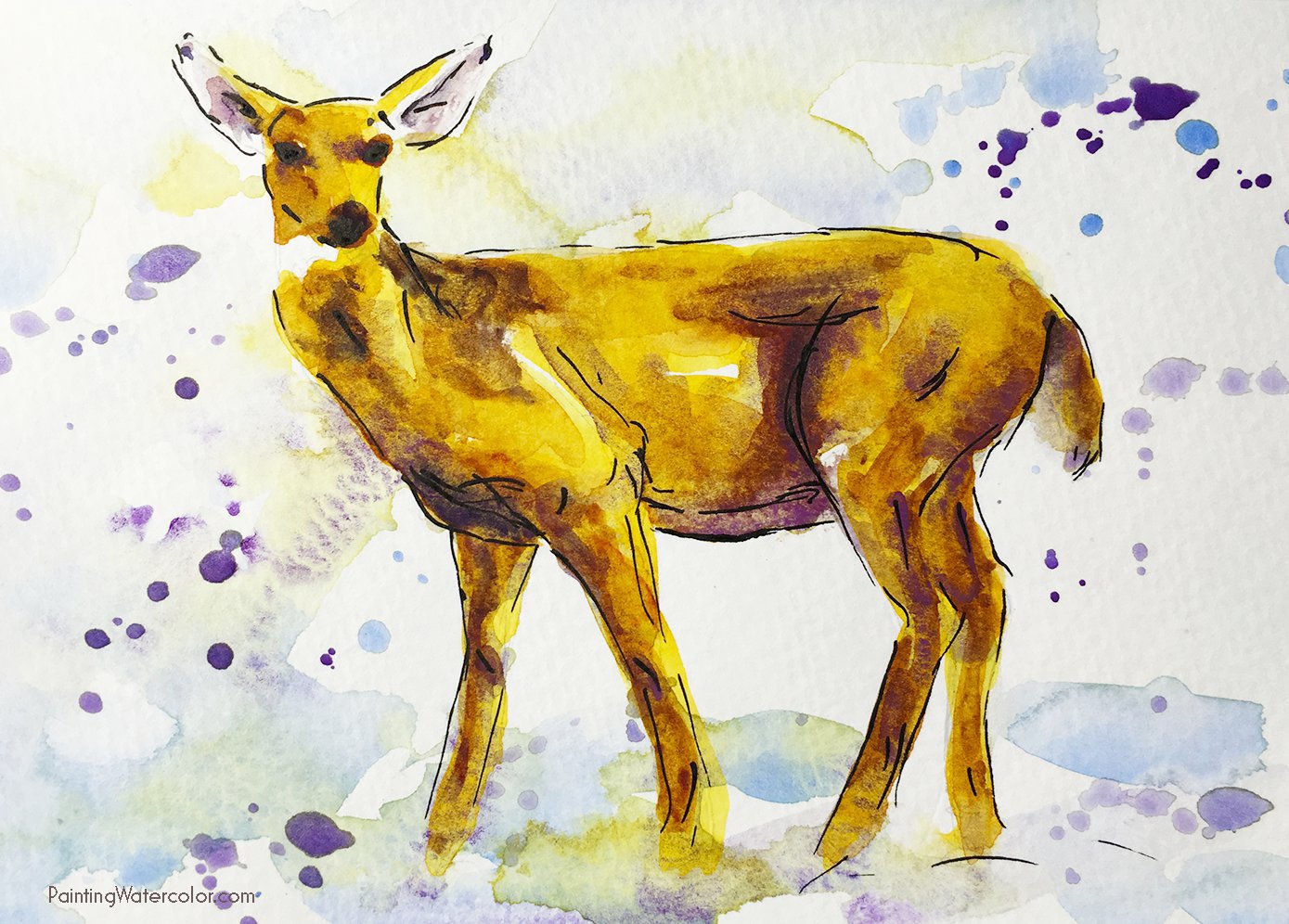 4. A few squiggles with pen and ink and it's a lovely deer in the woods!
Think of some alternatives for this one. You could just do a silhouette of a deer against the snow. You could use gray and sprinkle gold embossing over it. You could do a little more detail on the deer, painting white highlights on her eyes and nose. You could do the entire card in red and green for Christmas. There are all sorts of possibilities!
Put on some Christmas music and let your brush dance!

Merry Christmas and a Joyful Holiday to All!
Jennifer Branch