Christmas Card Stocking
2017-11-30
This Christmas stocking is lovely enough to hang up by the fire and it takes less than 4 minutes to paint!
Materials
Cards
Pigment List
All paints I use are M. Graham transparent watercolors. Other brands I highly recommend are Daniel Smith and Schminke.
Nickel Azo Yellow


Pyrrol Red


Maroon Perylene


Viridian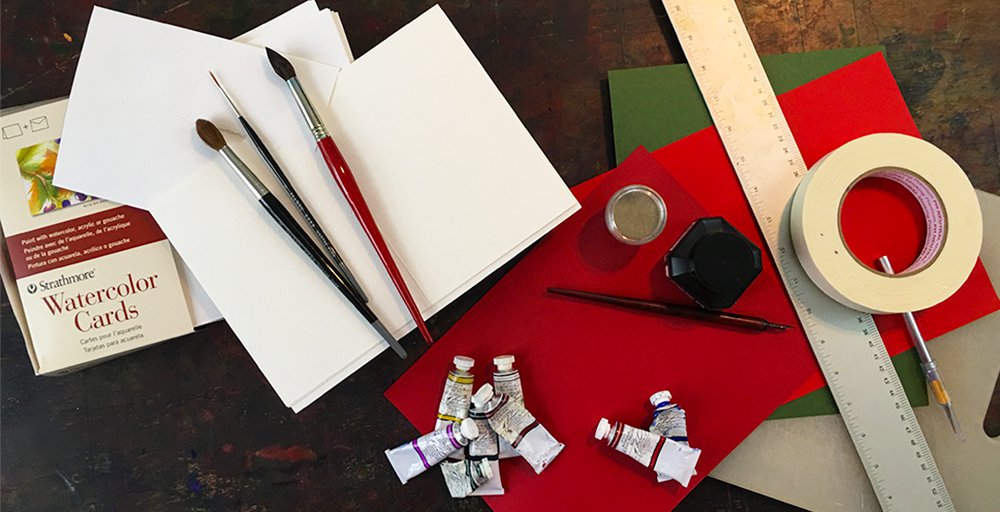 Christmas Card Painting Steps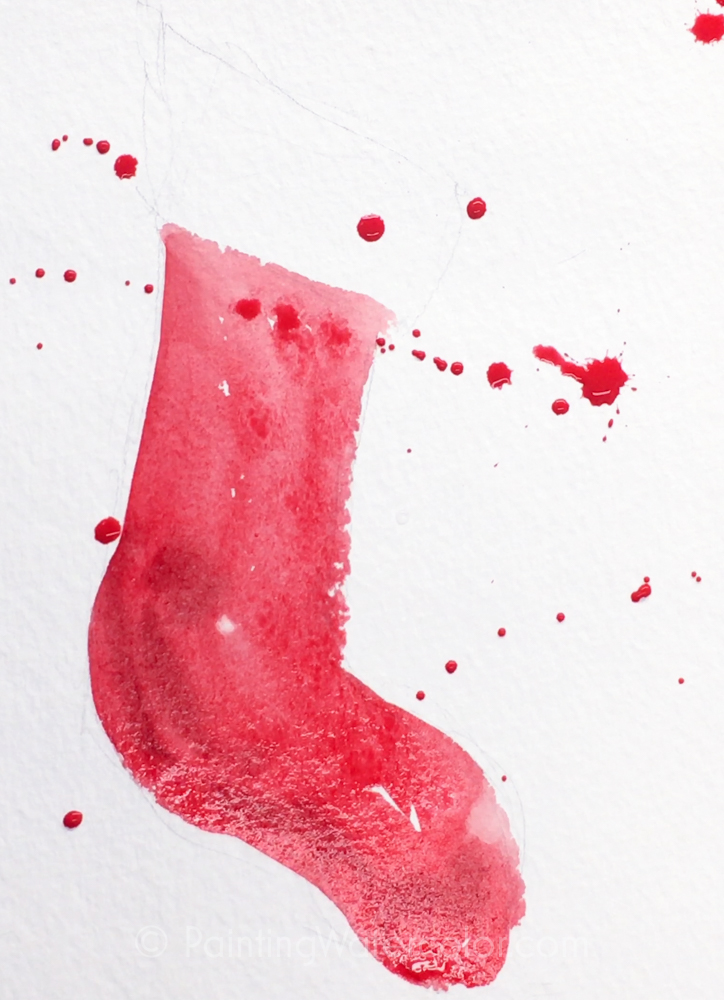 Using pyrrol red, I paint the stocking shape very quickly, then splatter it with red.
I reinforce a few shadow areas with maroon perylene.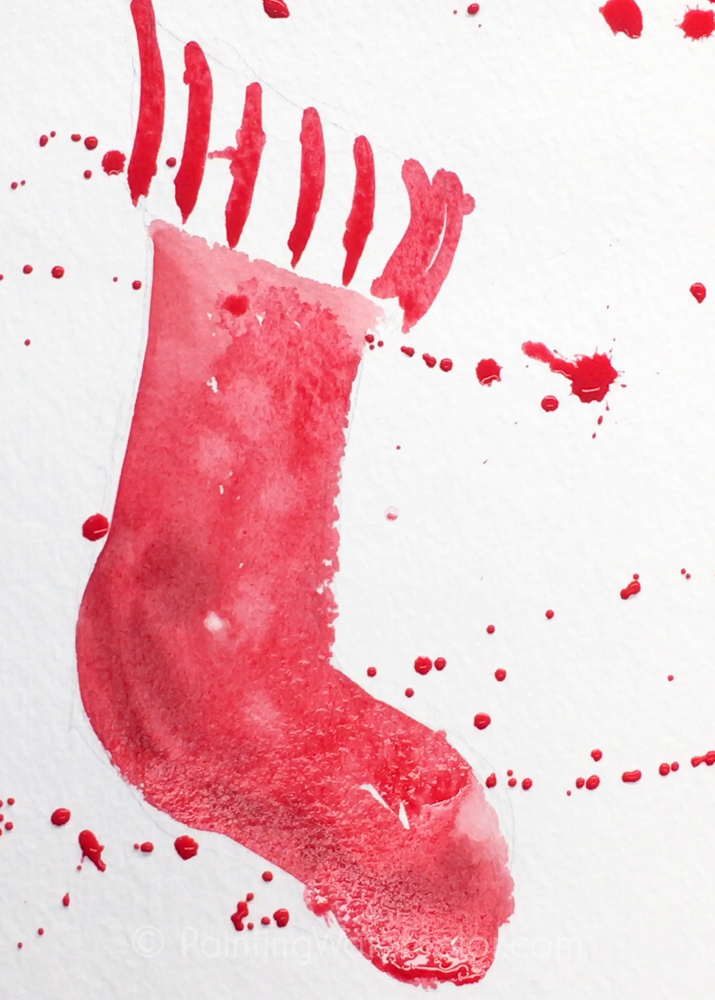 I add some stripes up top.
Another option might be the initial of the recipient, a tiny Christmas tree, or some jingle bells!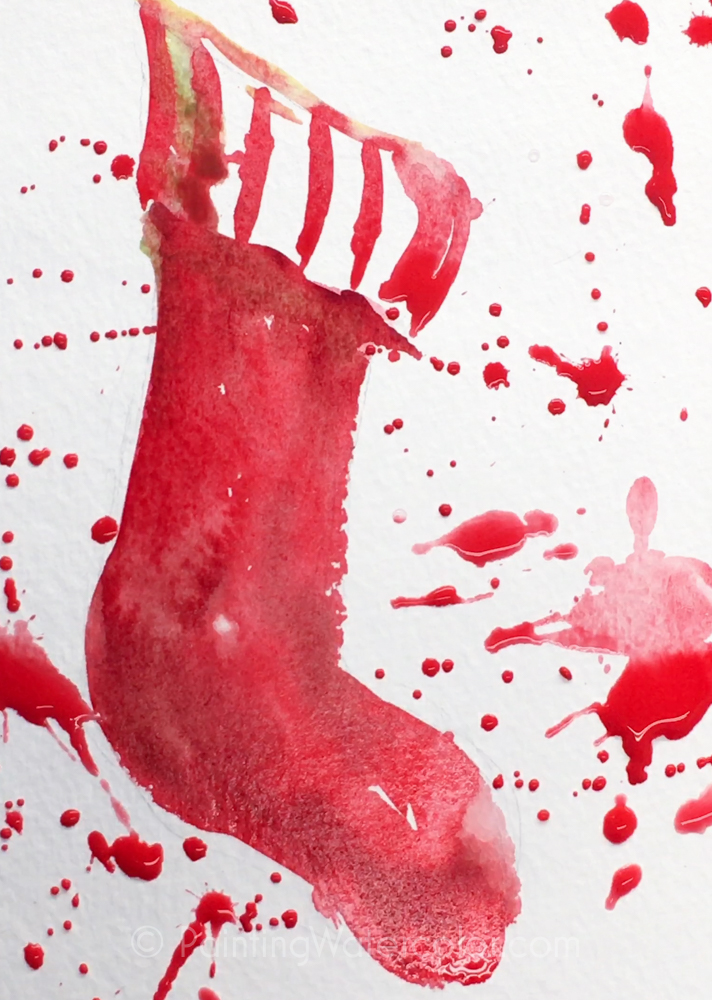 Next, I painted some cheerful oranges on the mantel. Remember, you're starting with plain balls, so they could be Christmas ornaments or anything you can think of!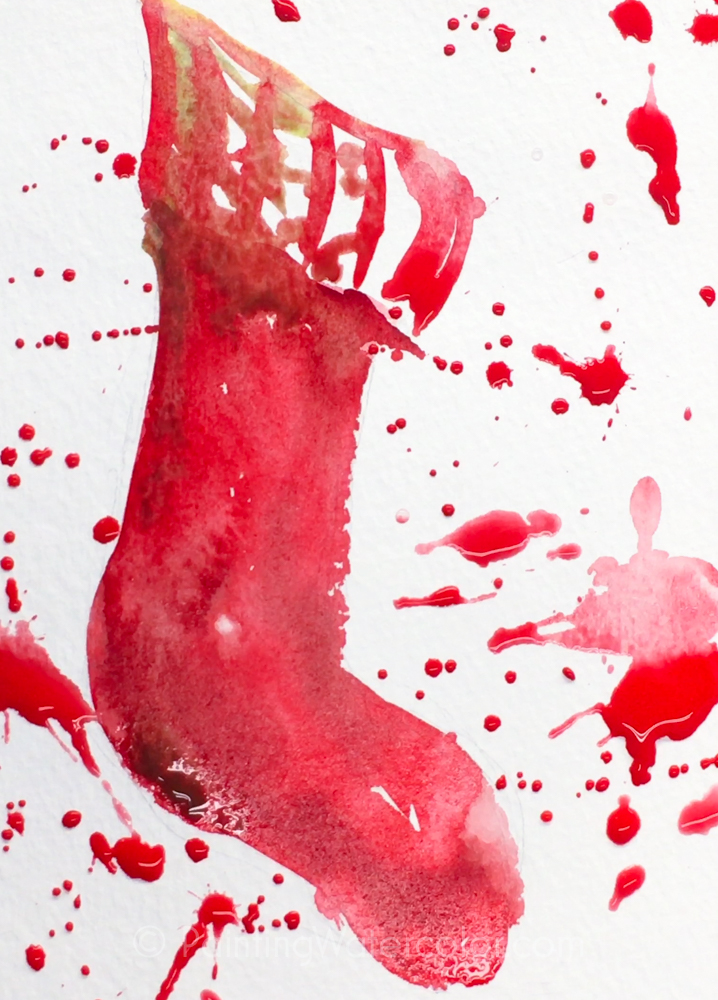 More splattering and a bit more definition with a viridian tinted nickel azo yellow.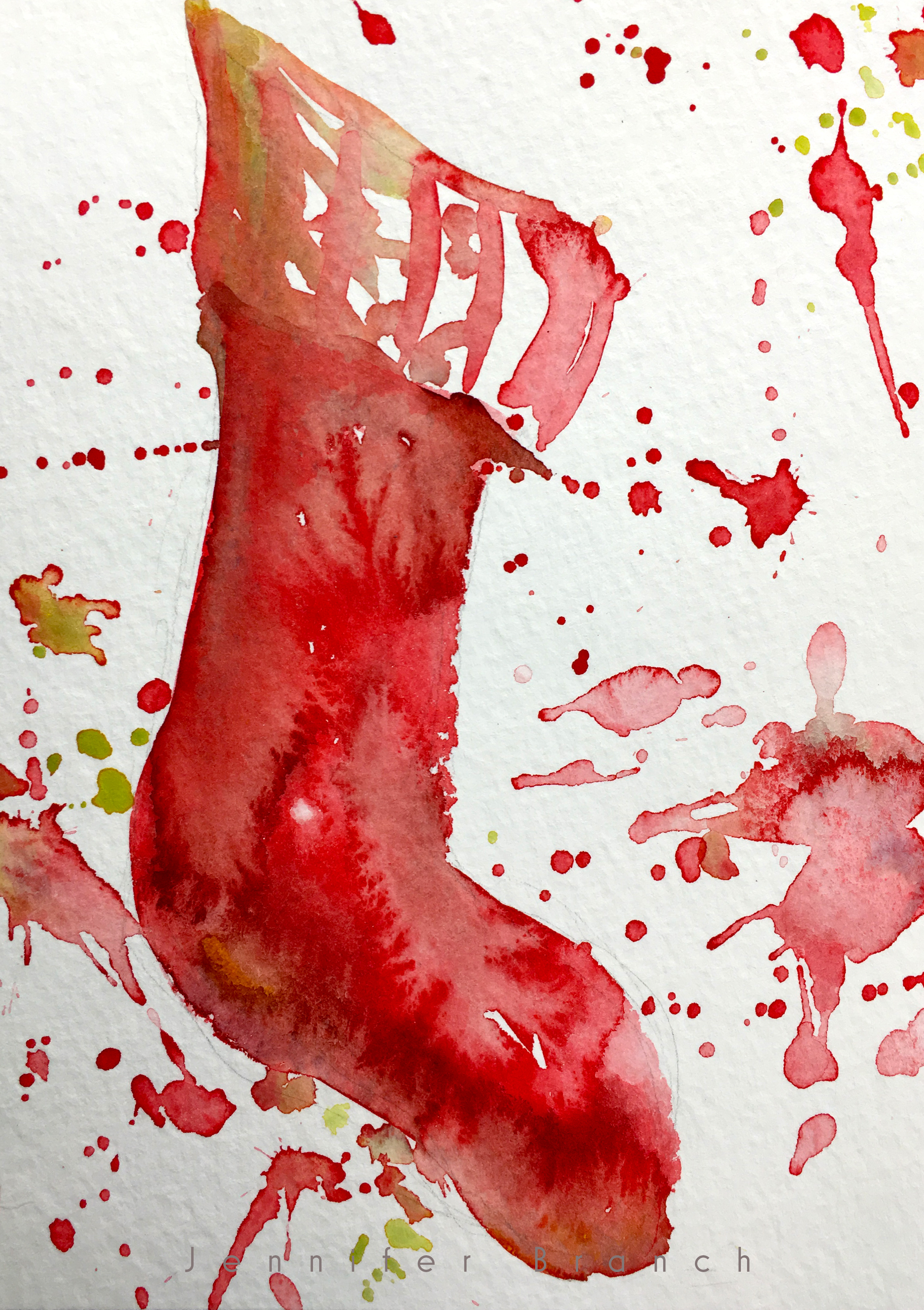 This is the quickest stocking to do this year. It just takes a few minutes and is a lot of fun!
Don't hold yourself to just red and stripes, either. A nice Christmas green, details on the stocking, make it your own!

Merry Christmas and a Joyful Holiday to All!
Jennifer Branch