Forsythia Notecard
2020-04-23
Paint a beautiful forsythia notecard to remind someone you love that spring is here. A notecard is a way to send someone a hug even when you can't be there in person.
Materials
Strathmore Watercolor Cards
Pigment List
All paints I use are M. Graham transparent watercolors. Other brands I highly recommend are Daniel Smith and Schminke.
Cadmium Yellow


Azo Yellow


Viridian


Quinacridone Rust


Cobalt Violet


White Gouache


Fun Stuff!
#4 Isabey Rigger
#8 Isabey Round
This entire notecard should take you less than 10 minutes to paint, sketch and all. Keep your brush dancing and have fun with it!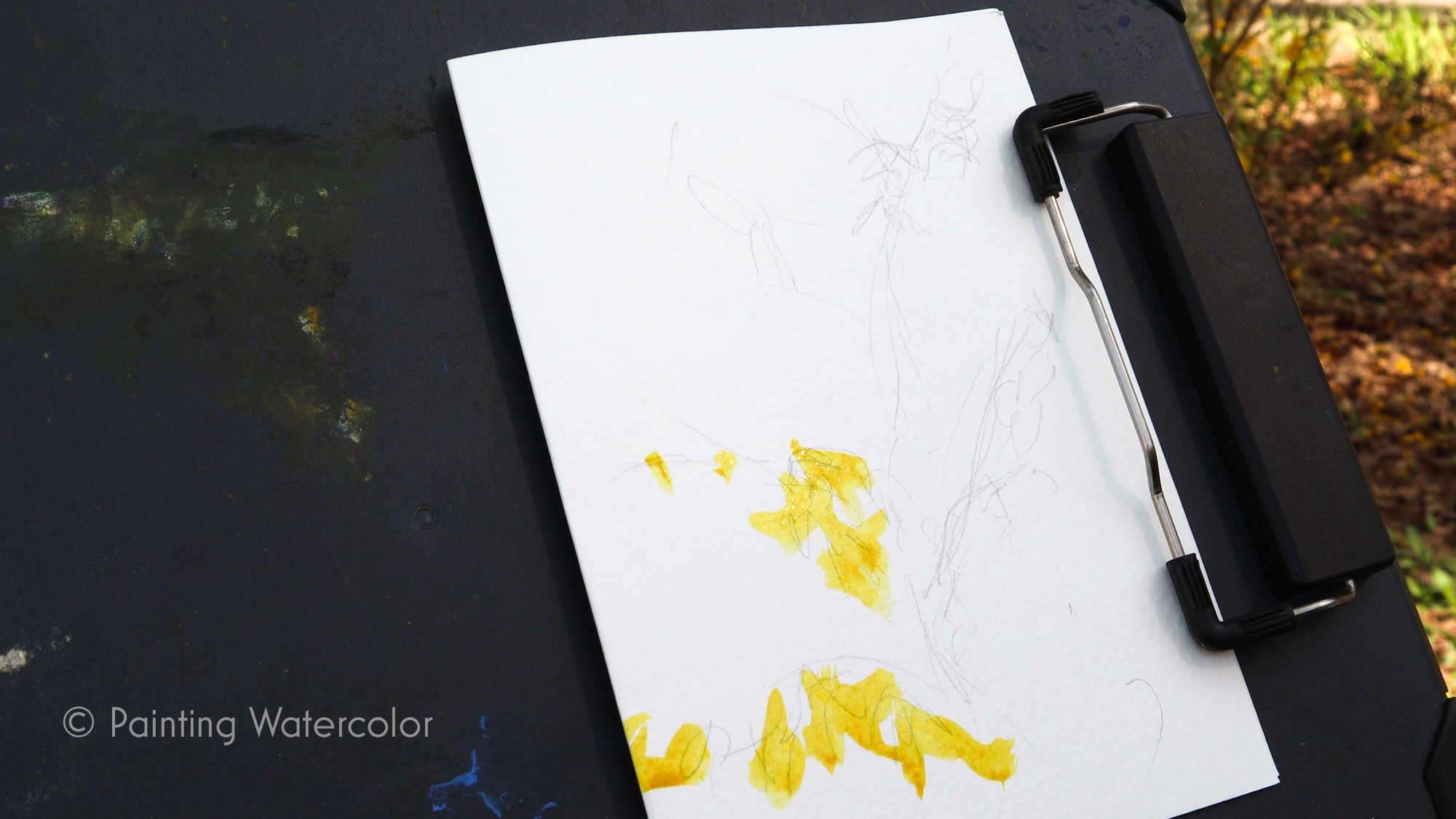 I start with a very quick pencil sketch.
Then I dash some azo yellow in the main flower areas.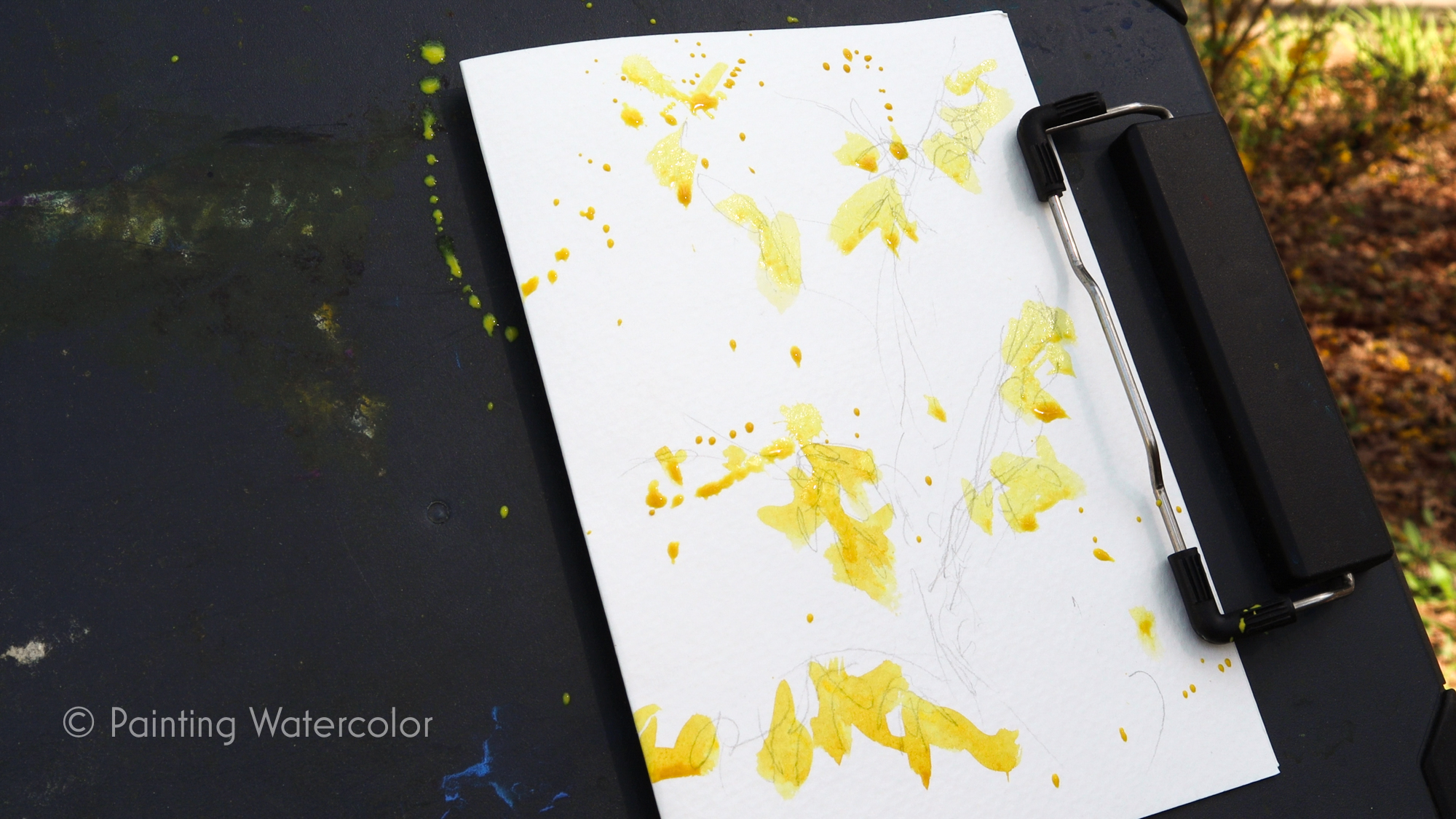 A few more splatter and that's done!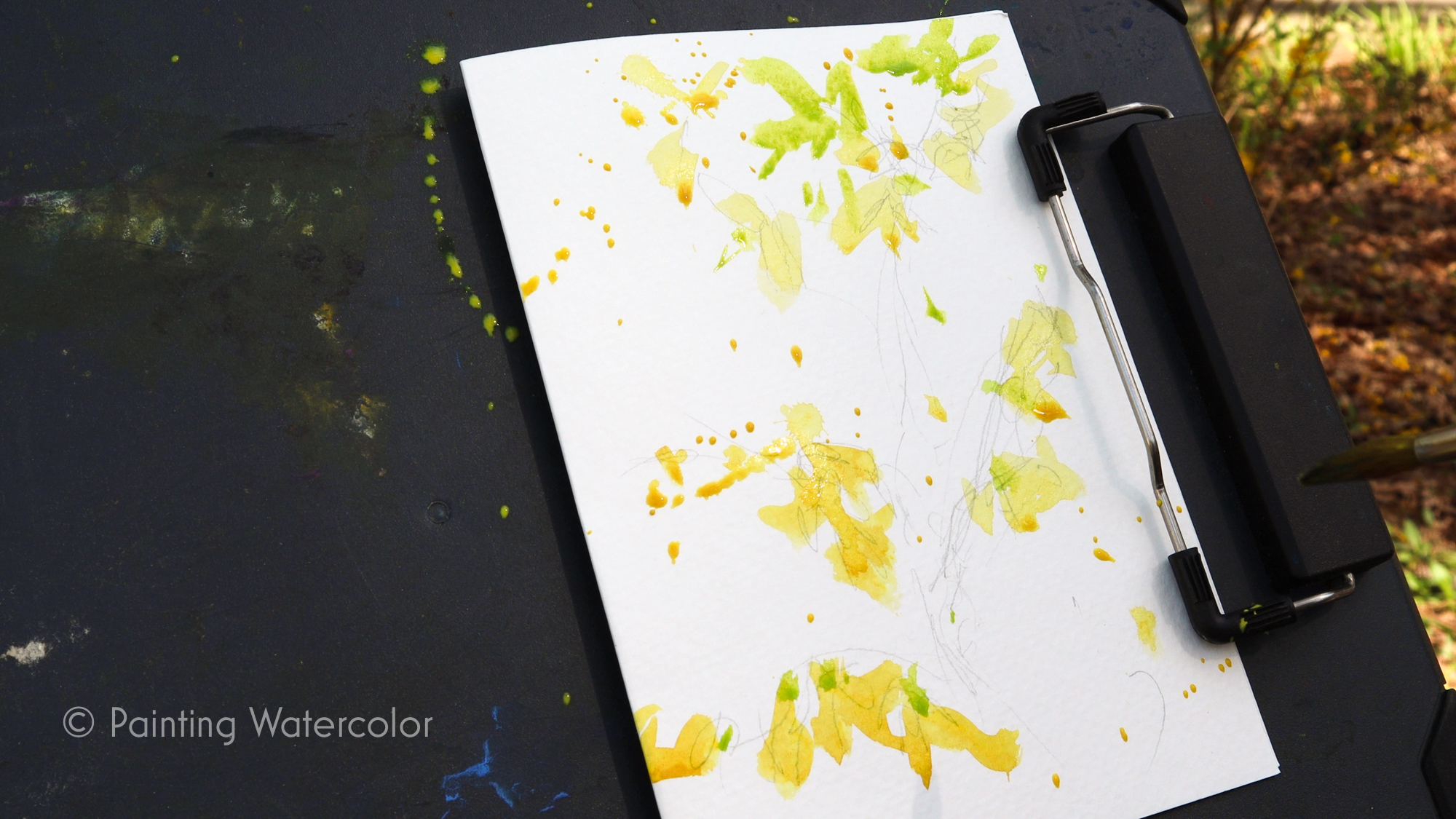 The yellow needs a little contrast. So I add a few dashes of viridian mixed with a lot of azo yellow for the leaves.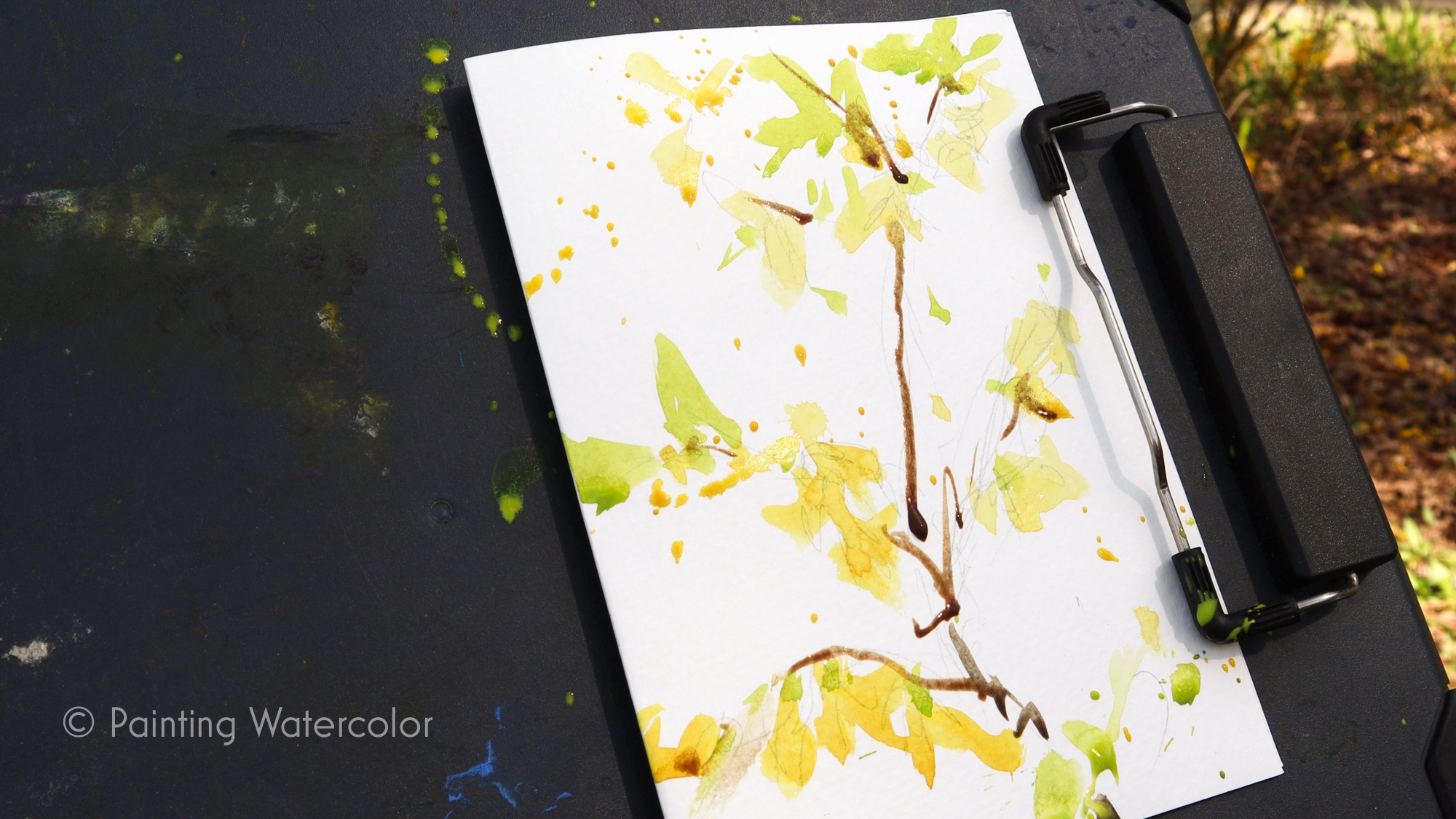 Real contrast begins with quinacridone rust for the branches. Add a touch of cobalt violet to dull the bright red brown.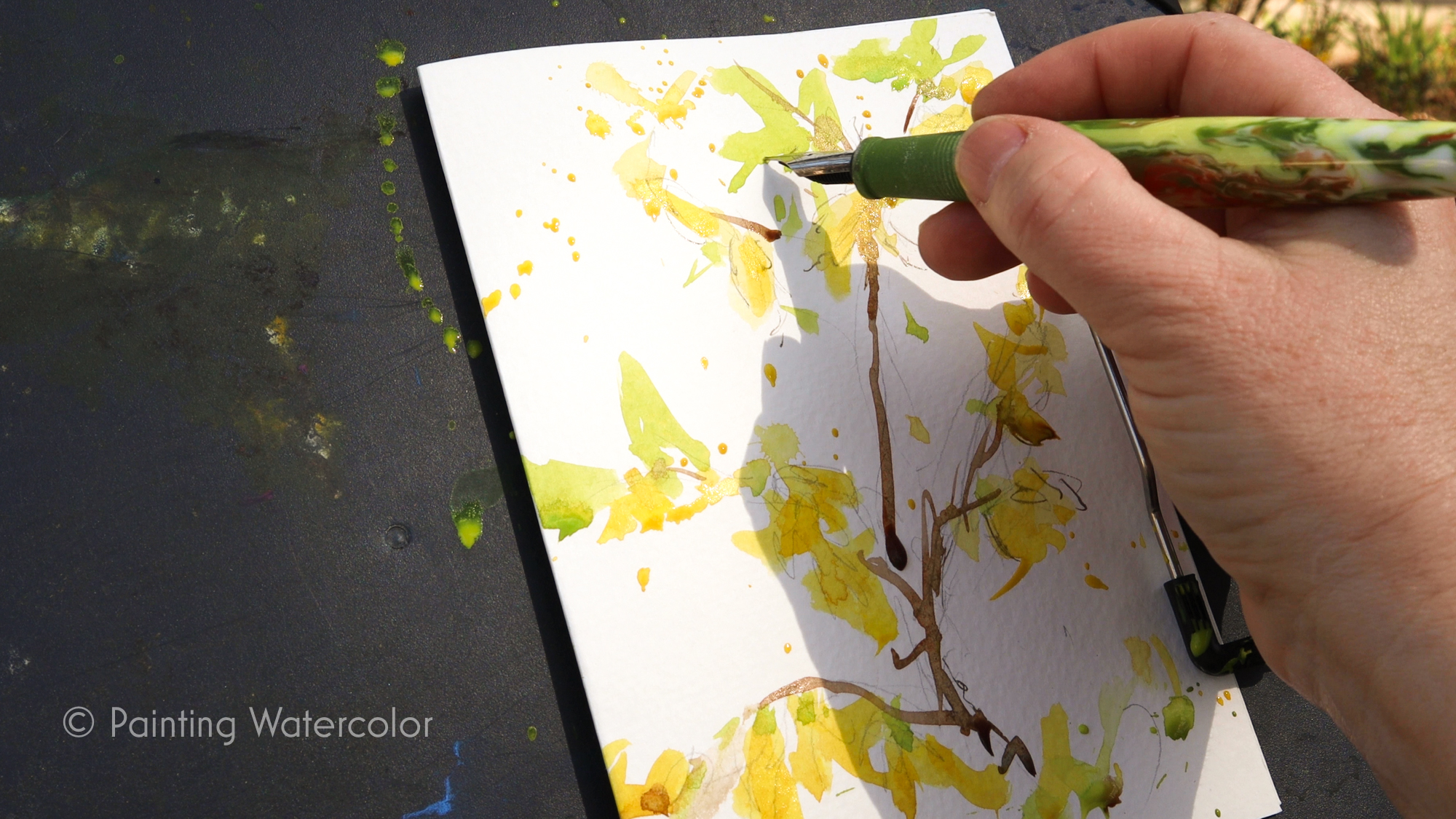 Finally, I use a fountain pen (with a spring theme, of course) to draw a little black, but more moving the wet paint around. I'm adding just a few scribbled lines to define the forsythia shapes.
Since I'm not taking this seriously, I move back and forth between my pen and paintbrush, redefining areas. Adding a bit more color or definition where it's needed.
I hope this reminds you spring is here, even when you're cooped up in the current times. There is always something beautiful and something inspiring to paint, no matter what.
Find something that brings you joy and paint!