Painting Demonstration 1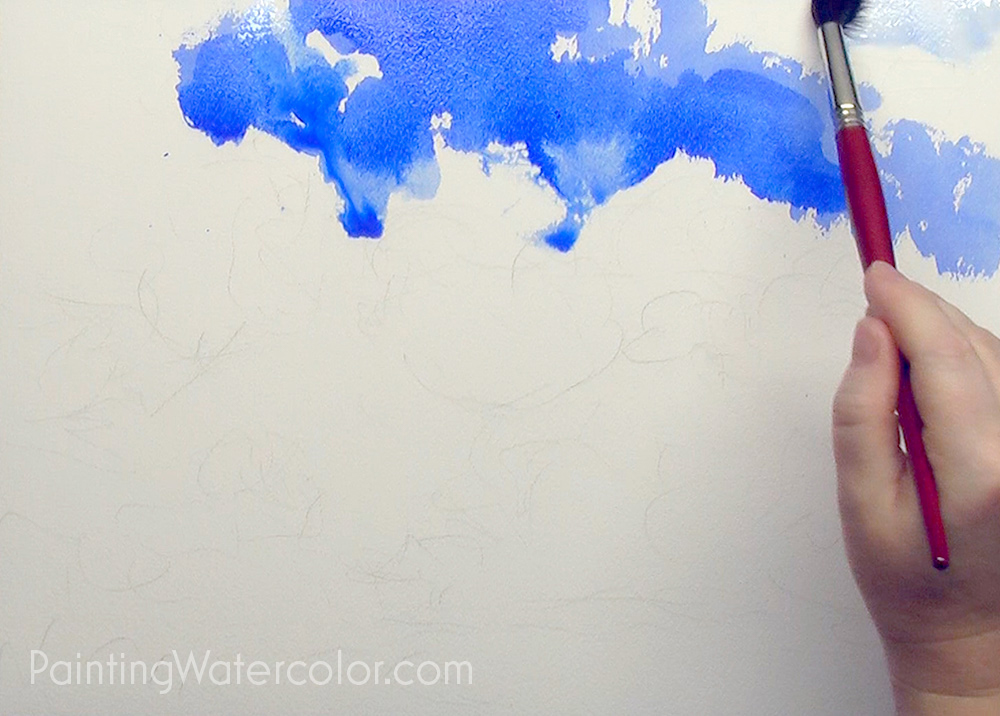 I begin with ultramarine blue with a dash of cobalt. I'm painting wet brush onto dry paper. Clouds are shaped mostly by their edges, so I want some texture there.
Painting Demonstration 2
I keep painting bold dashes of ultramarine, cobalt, ultramarine pink and start dashing in bits of quinacridone gold. I don't want the sky to turn green, so each gold dash needs to be quickly done and not mixed.
Painting Demonstration 3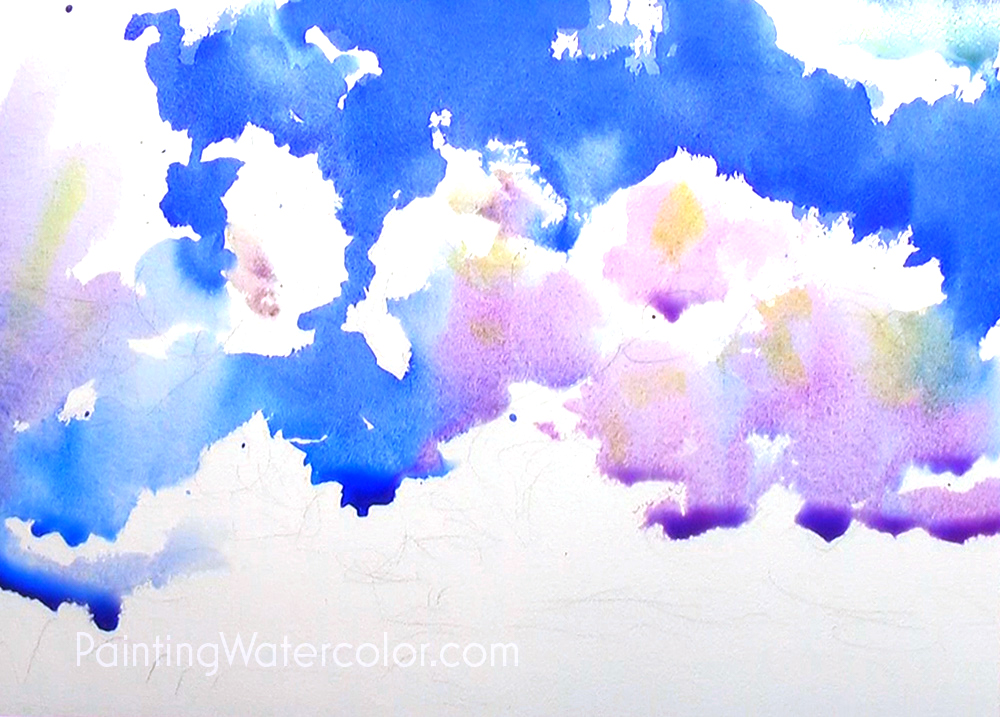 I love the combination of ultramarine pink and quinacridone gold pigments. When they mix, they do some fabulous textures!
Artist's Tips
Paint everything bolder than the color you want it to dry to.
Painting Demonstration 4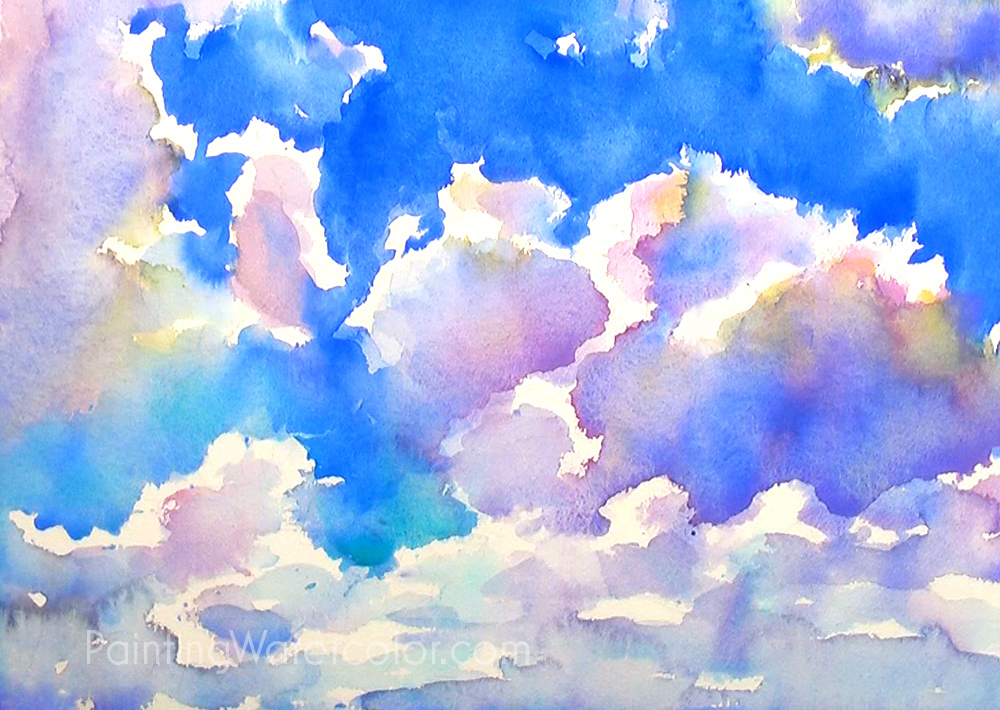 I'm still painting deep, bold colors. I plan to soften some of the edges with scrubbing and pull out pigment in areas, so I can be as bold as I want to be.
The dashes of cobalt teal push the background further back and light it up. Plus, it's more great texture!
Painting Demonstration 5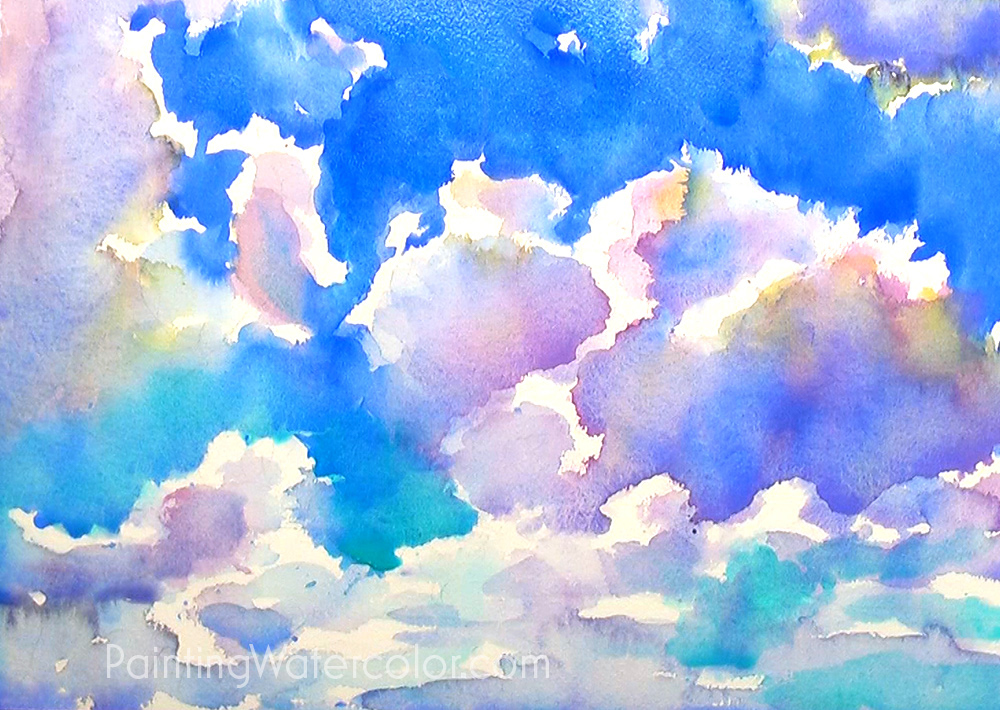 The ultramarine violet fades tremendously as it dries. I light up some of the cloud edges with quinacridone gold. Notice the play of cool and warm colors. There's a lot of warms in a blue sky!
The cobalt teal is a warm pigment against the ultramarine blue, refocusing the focal point.
Painting Demonstration 6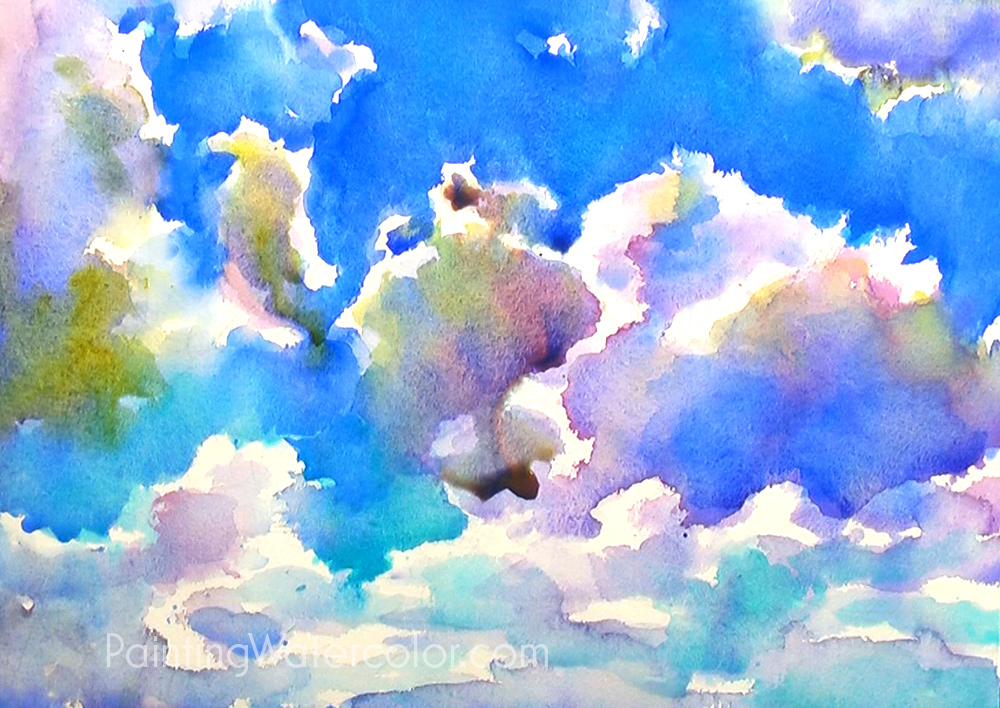 Now some strong darks right before I scrub on a few areas to soften them.
Always let the painting dry completely before scrubbing with a wet rag. If the pigments have dried, they'll fade beautifully where you want them to.
If the painting is still wet, it will make a muddy mess!