One of my favorite ways to reserve white paper in watercolor is wax resist. Wax resist keeps paint from staying on your paper. If you have a white area or an area you want sparkling texture, wax is a very useful tool. I like using wax en plein aire where masking takes too long! I don't have to wait for wax to dry so I can continue working!
I find wax to be more effective on rougher surfaced papers.
Once wax is on the painting, it does not come off and the area will resist paint forever.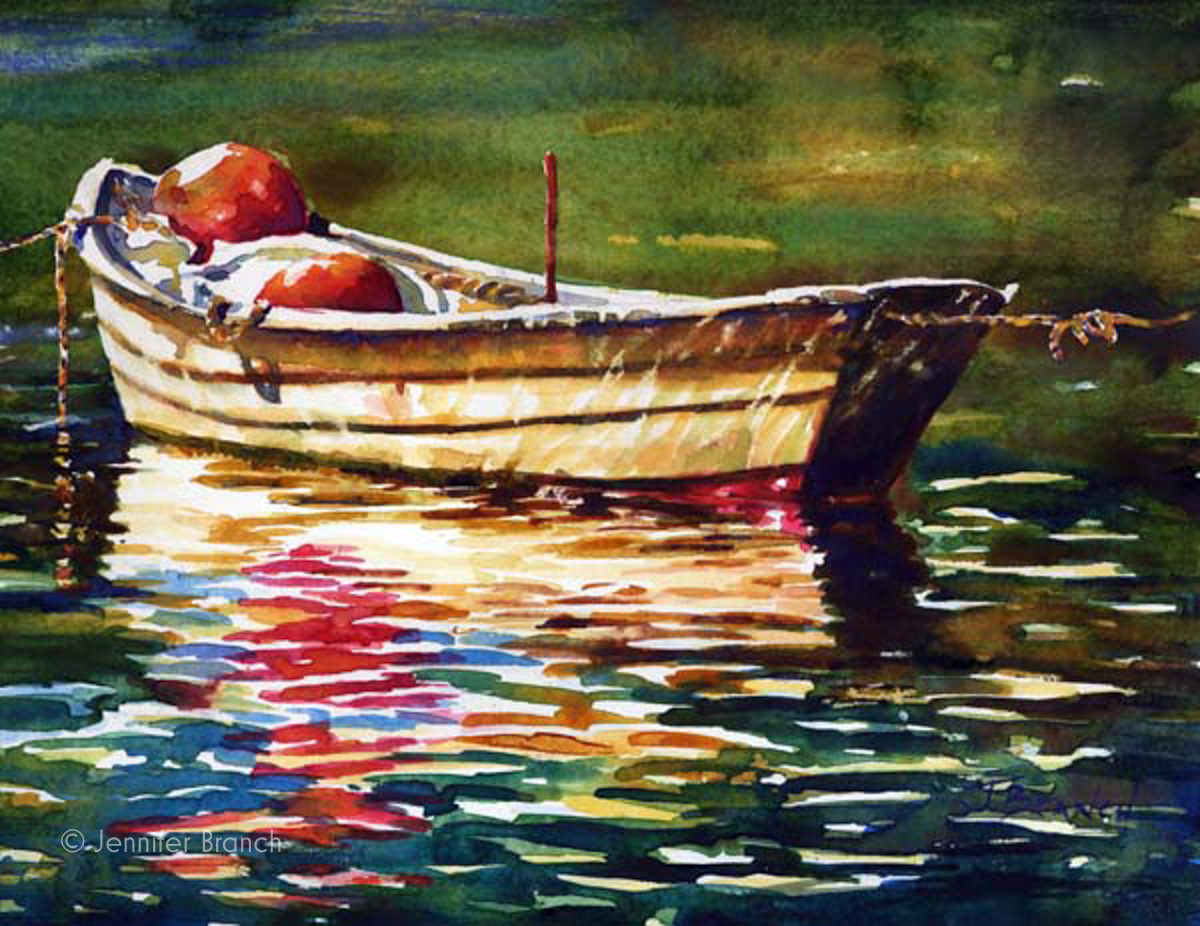 Always make certain you want the wax to stay on the paper. Be careful where you apply wax to your painting. It cannot be completely removed with an iron and newsprint. Some always remains behind. Also, just using masking changes the surface of the paper. Wax resists gouache too. You can't just touch up your mistakes! If you're not sure, use masking. Masking is removable, wax is not.
Artist's Tips
Using wax somewhere you change your mind!