Artists use perspective to make objects recede into the distance believably. To our eyes, objects are smaller when they are farther away. Perspective is just a way to make objects smaller in a regular fashion, so they appear as we see them.
Along a flat plane, it's very easy to see how objects appear smaller at regular intervals.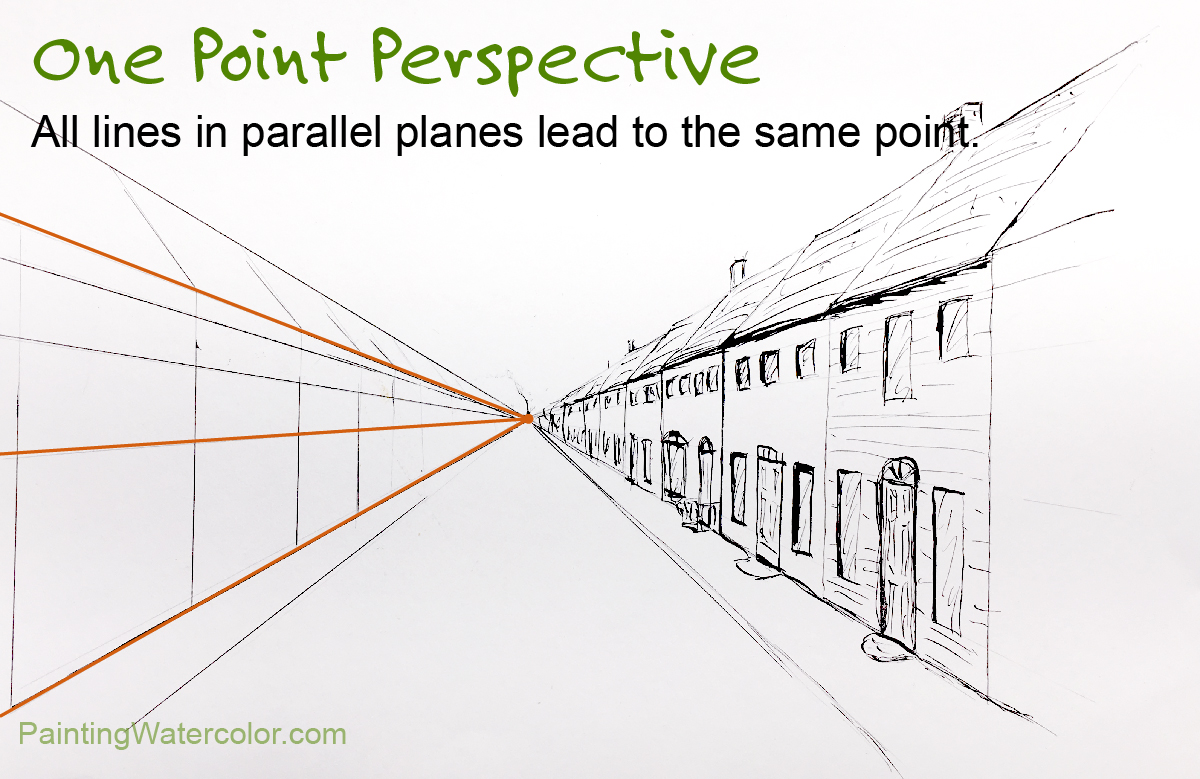 We say all the lines in these houses point toward a vanishing point, a point we can no longer see them. What we actually mean is all lines in a single plane disappear at the same point. Things get farther away in a regular fashion. No apparent folds in space / time, unfortunately.
So all the windows in the houses get predictably smaller and the doors and walls too. We can use this in any town I can think of to rough in a drawing. Later, we add the slight variations of front porches and odd windows!
More Drawing Lessons