Painting Demonstration 1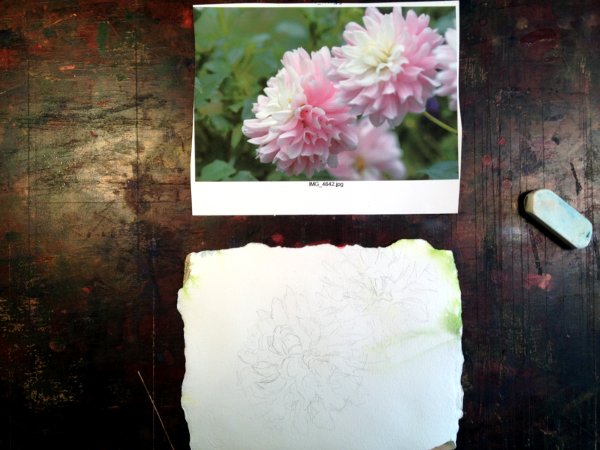 I had 30 minutes to play with some paint again.
Did I mention both my boys are teething? The 5 year old and the one year old. At the same time. My time is limited. As is everyone's… :)
Painting Demonstration 2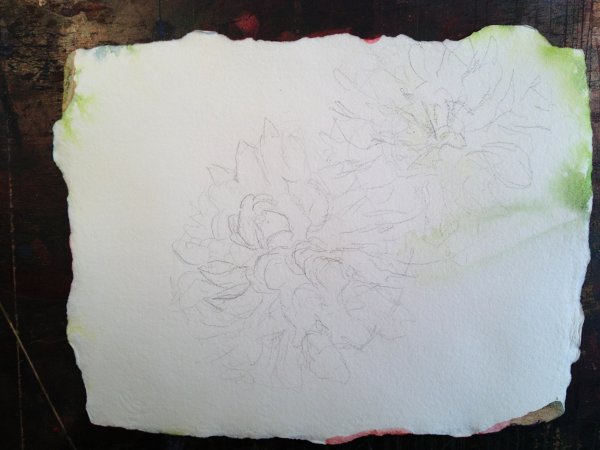 After the lousy paper mistake last time I used the back of a Twinrocker 6" x 8". The other side didn't turn out. I like this sketch though! It's a keeper.
The subject is a dahlia in Thulya Gardens in Northwest Harbor, Maine. The gardens there are truly extraordinary. I think the best borders I've ever seen, surrounded by Japanese gardens, fading to balsam firs and ferns. Like something out of a beautiful dream.
If you're ever on Mount Desert Island, stop for a visit. The view over the harbor from the hill is absolutely lovely. It's worth parking at the bottom of the hill and walking up the stairs too, if you're up for steep hills with gorgeous views. That's the perfect way to approach Thulya.
Painting Demonstration 3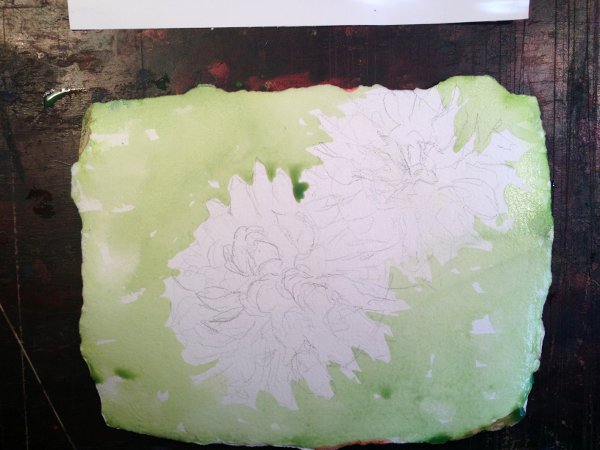 Always keep sketching to a minimum with watercolors, especially when it's something that doesn't matter like a floral. You don't want your painting to be fussy. Portraits and buildings need to be exact. Florals just need the general idea and your focal area clear. Plan it out!
Quick wash of pthalo green and yellow with a touch of quinacridone gold.
Artist's Tips
Always be bold when negative painting. You want strong background darks - and you want to know just how dark to paint the white flowers!
Painting Demonstration 5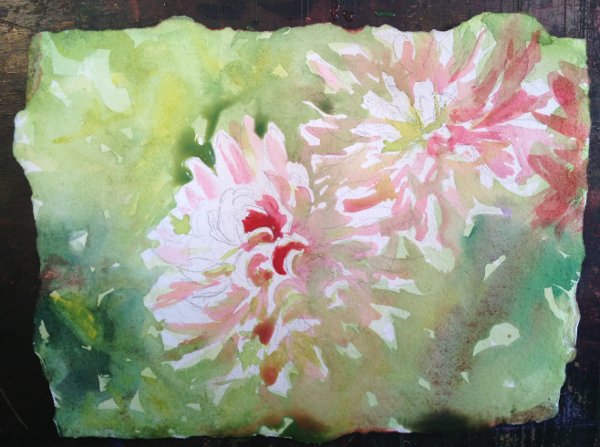 Pull some colors in. Never isolate the flower from the background. That's the beauty of watercolor florals!
Painting Demonstration 6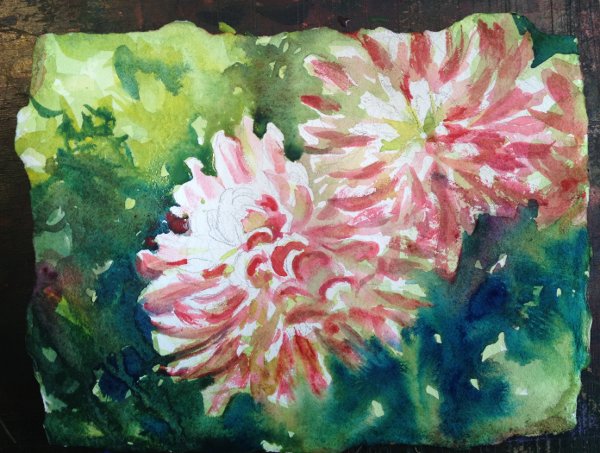 More color All still sopping wet. Notice I'm still reserving whites quite heavily. I have a few strong darks as well. Without those darks, I might darken midtones too much. Don't be afraid to let colors bleed.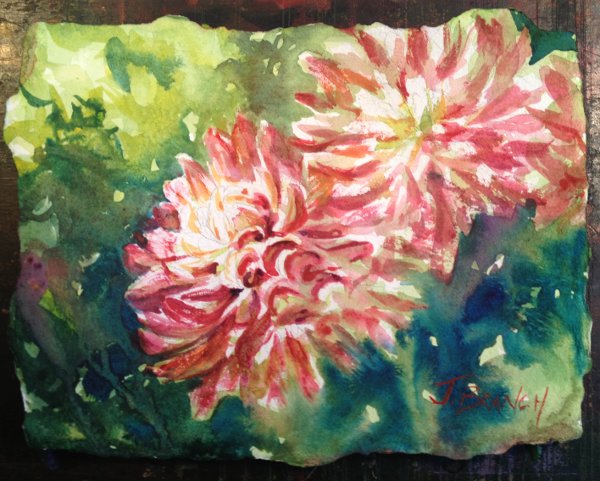 Oh, it's starting to look like a painting! For me, this is the make or break moment.
Darks brighten the colors, but I don't want the flowers to look pasted on to a dark background. I pull color into the dahlias and out into the background, always connecting the two.
Just the focal areas left to define.
Some detailing of just a few petals, a little drybrush . A few strong dashes of cadmium red and yellow. A little more detail – but not too much!
A lovely little quick sketch! Nice and fun!

Happy Painting!