Painting Demonstration 1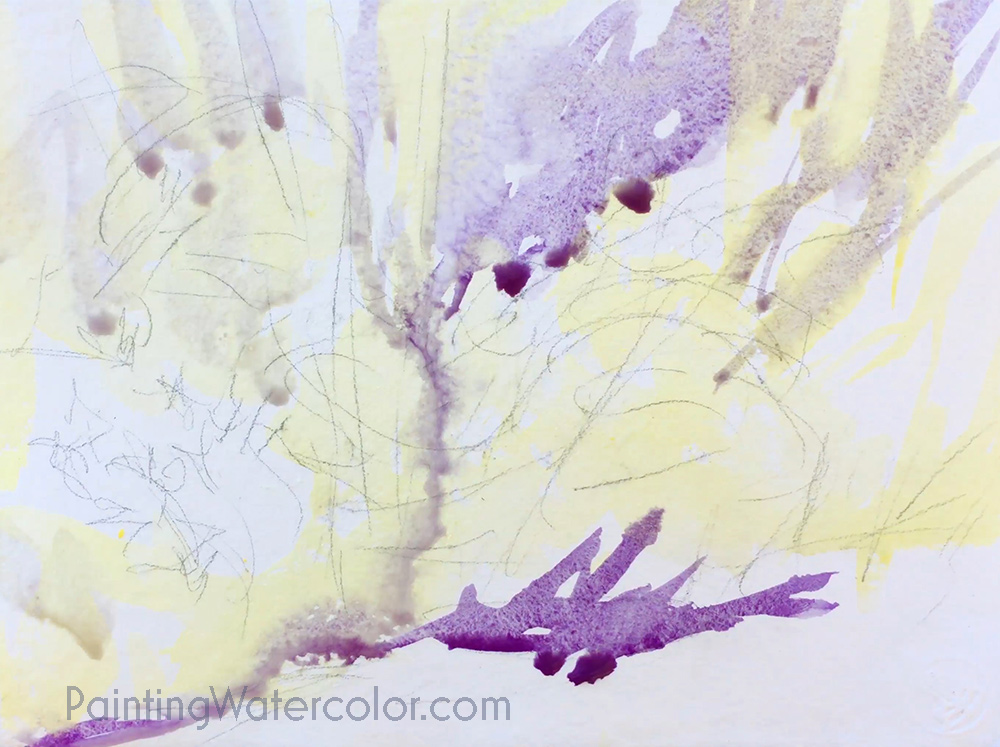 After I've drawn the big shapes, I reserve a few whites with a wax crayon.
I begin painting with a very loose wahs of cadmium yellow and cobalt violet. I use cadmium yellow because of the orange hue.
Painting Demonstration 2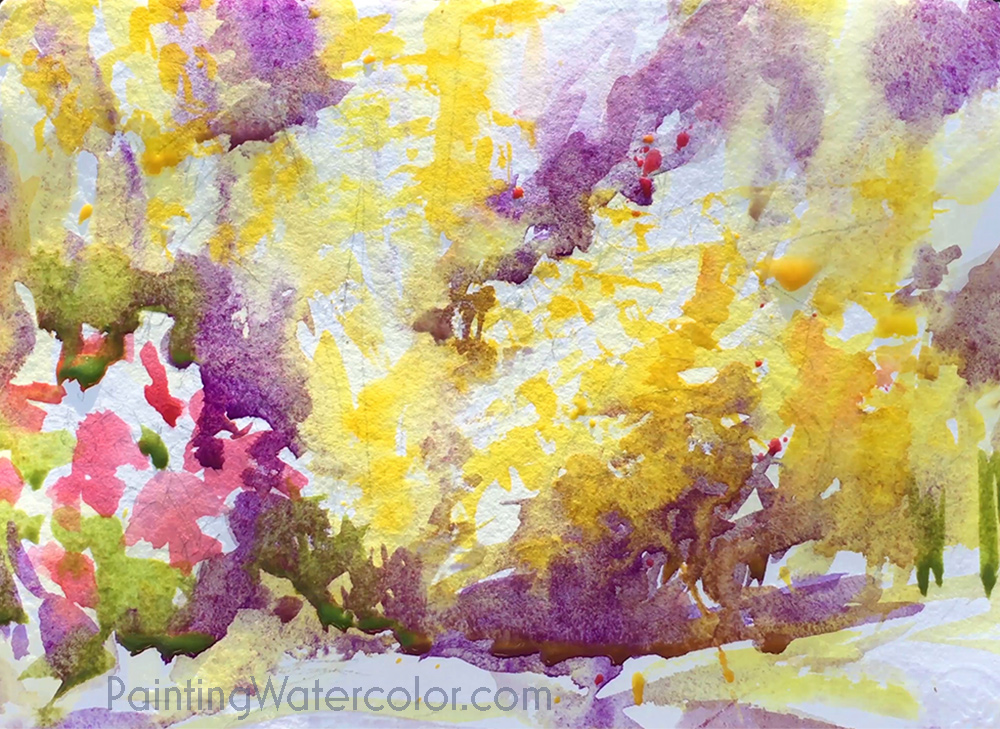 While everything is drying in the sun, I play around with more colors, letting them flow together. I'm still focusing on painting the big shapes. I'm not worried about details yet.
Painting Demonstration 3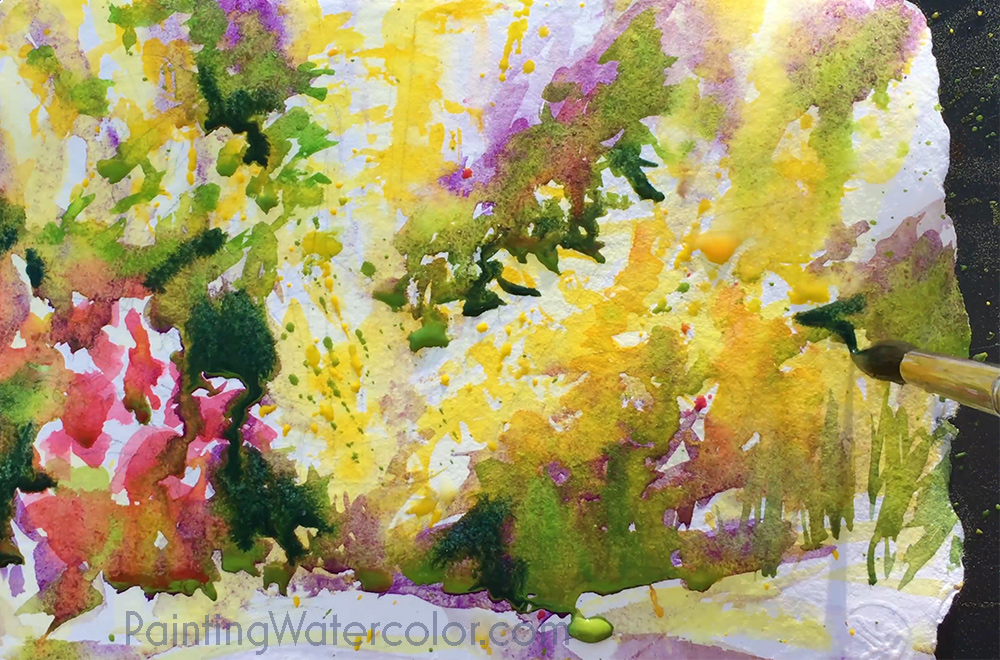 I always mix green with another color or two. This green is mostly viridian mixed with azo yellow and nickel azo yellow.
Don't forget to splatter paint!
Artist's Tips
Just paint the big shapes. Leave details until the end.
Painting Demonstration 4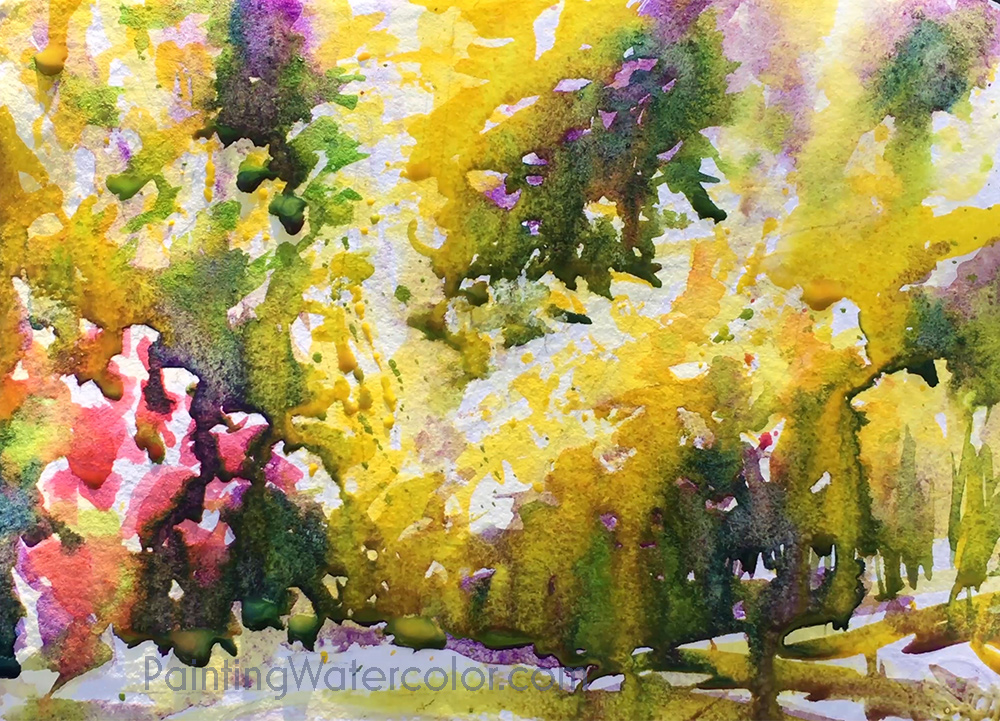 This is such a loose painting, so keep it loose! Let the colors flow into one another and repeat in the background.
Painting Demonstration 5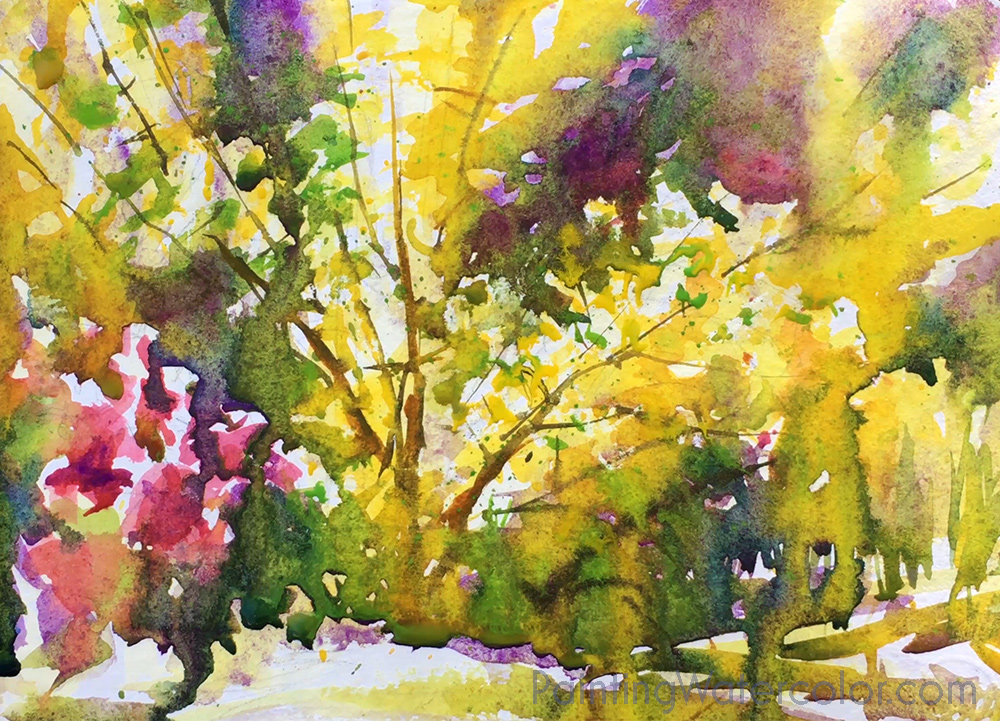 Now it's time to add the little details. I use a rigger brush for the small things, loosely sketching the framework of the forsythia and adding a few extra blossoms.
I use heavy dabs of cadmium yellow - near opaque when applied thickly. I want to loosen up the negative painting, blur the edges.