Painting Demonstration 1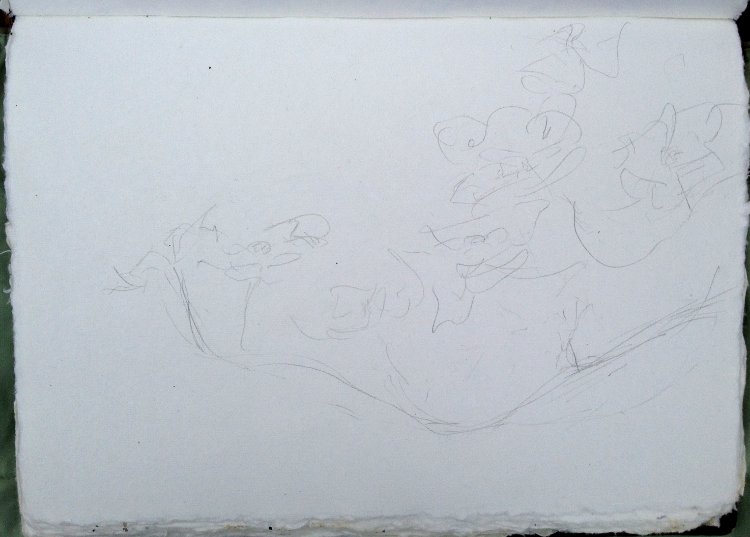 A quick, light sketch.
Painting Demonstration 2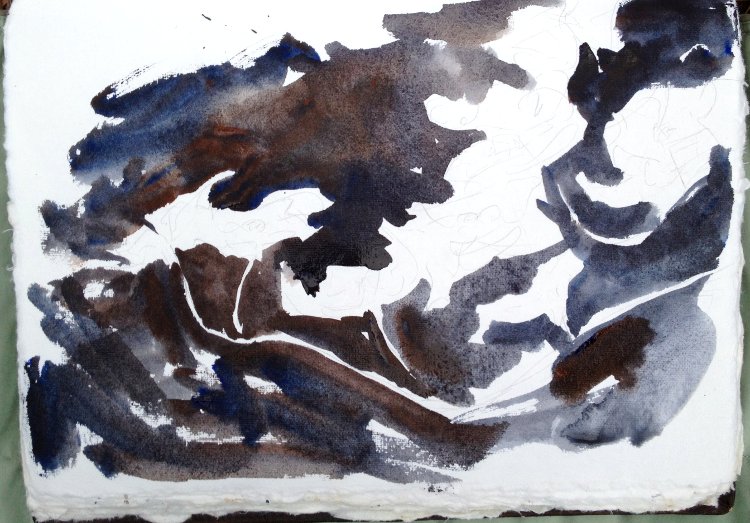 Whenever I paint white or light flowers, I always paint the darks first. Simple Ultramarine and Burnt sienna here.
Painting Demonstration 3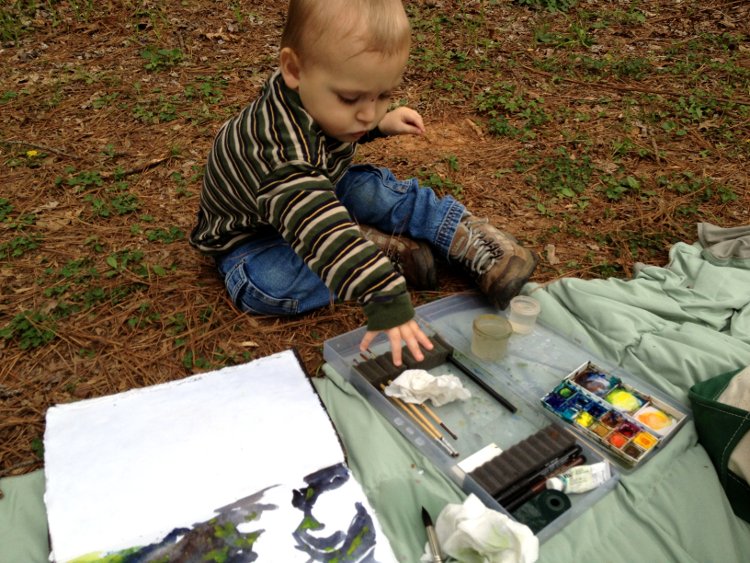 I have a lot of help painting!
Artist's Tips
Always be bold when negative painting. You want strong background darks - and you want to know just how dark to paint the white flowers!
Painting Demonstration 4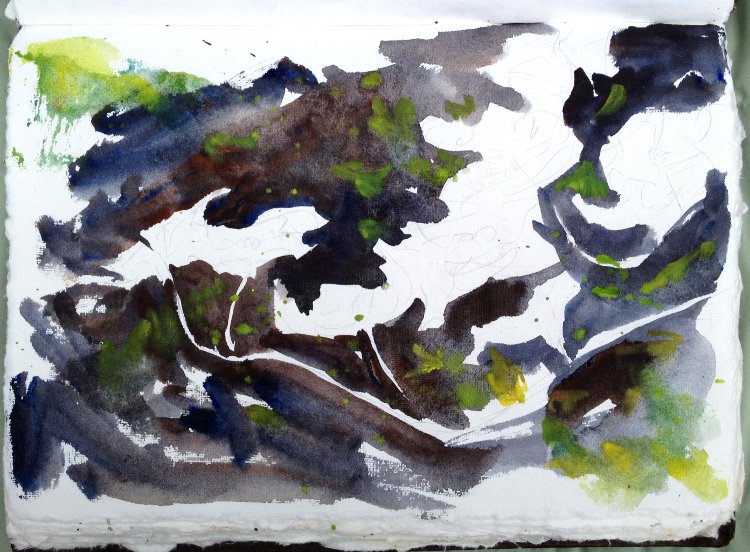 While everything is wet, I drop in bright greens and a few water droplets.
Painting Demonstration 5
Adding the bright green florets adds shape to the flowers.
This is a very simple 5 pigment palette of burnt sienna, ultramarine blue, azo yellow, viridian, and quinacridone red. And one dash of white gouache.