Painting Demonstration 1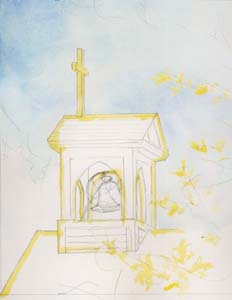 First, I sketch out the painting. Masking out areas allows me to work without worrying about reserving areas. I let the masking dryvcompletely. I paint a soft sky wash.
Painting Demonstration 2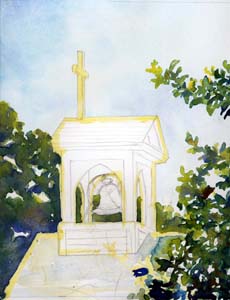 I paint the leaves in aureolin, then bleed in green and blues. I add a touch of red to dull the brightness. I can let the paint flow because I've put on masking. I let this dry completely.
Painting Demonstration 3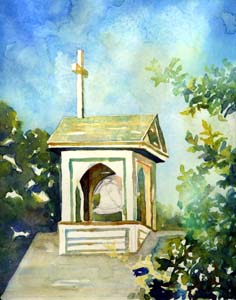 I add shadows in quinacridone gold and bleed in other reflected colors. I darken behind the bell to make it stand out more. I gently scrub some of the leaves. When more leaves are layered on top, this will give more depth.
Artist Tips
When you scrub the paper with a rag, you ruin the texture of the paper. Save this step for near the end!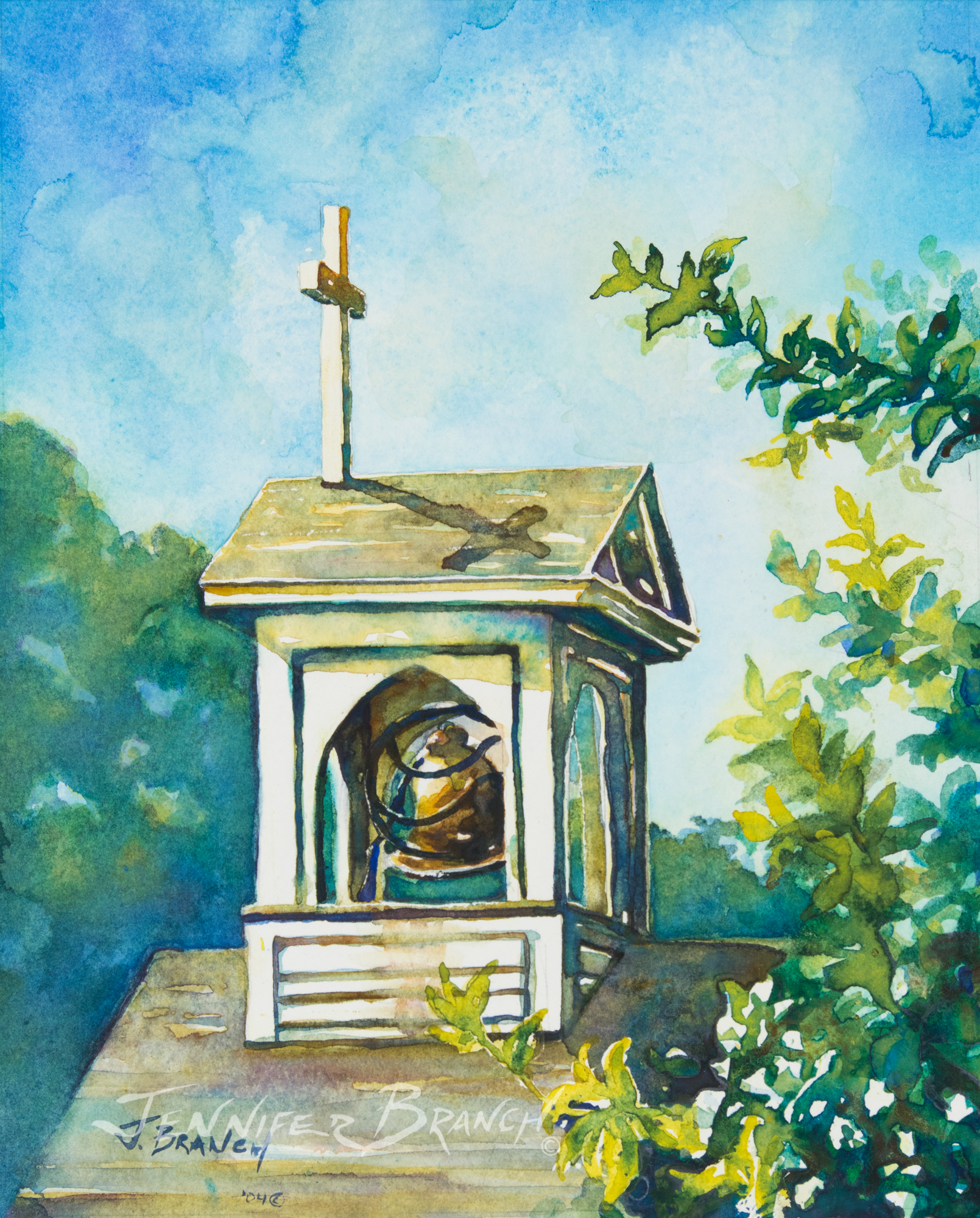 Painting Demonstration 4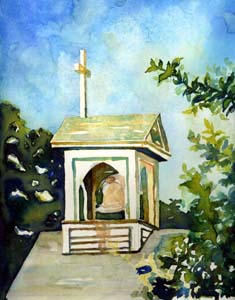 I darken the background and continue working on shadow.
Painting Demonstration 5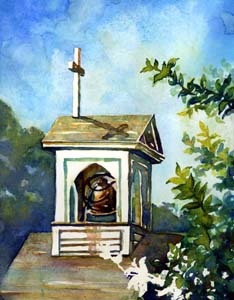 After removing the masking, I darken all the shadows again.
Behind the building was getting a little dark, so I pull out some paint. I also soften the line of the building.