Painting Demonstration 1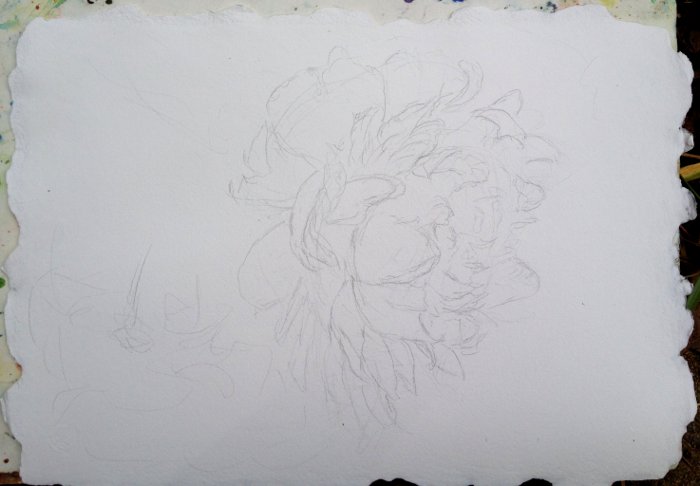 First, I sketch out the painting. I use a small amount of wax crayon to reserve white.
Remember, wax cannot be removed!
Painting Demonstration 2
I keep the initial wash light, pulling golden light into shadowed areas on the white flower.
Painting Demonstration 3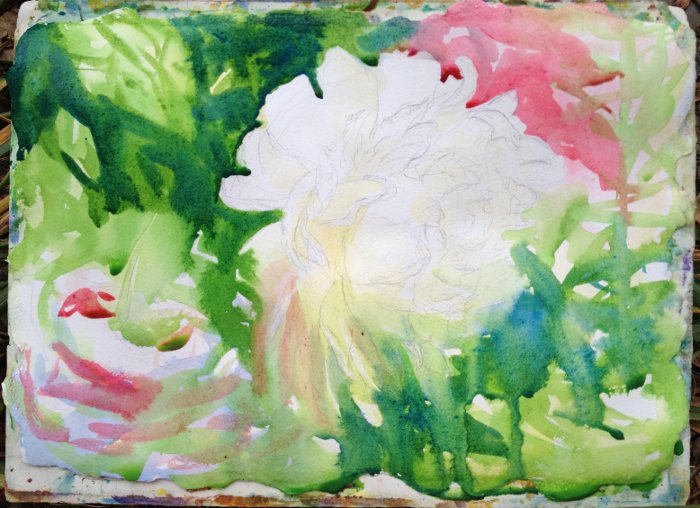 Darker on the second wash, not letting the painting dry in between washes.
I pull the background into the flower in some places and define the contrast between them in other places.
Artist's Tips
When you scrub the paper with a rag, you ruin the texture of the paper. Save this step for near the end!
Painting Demonstration 4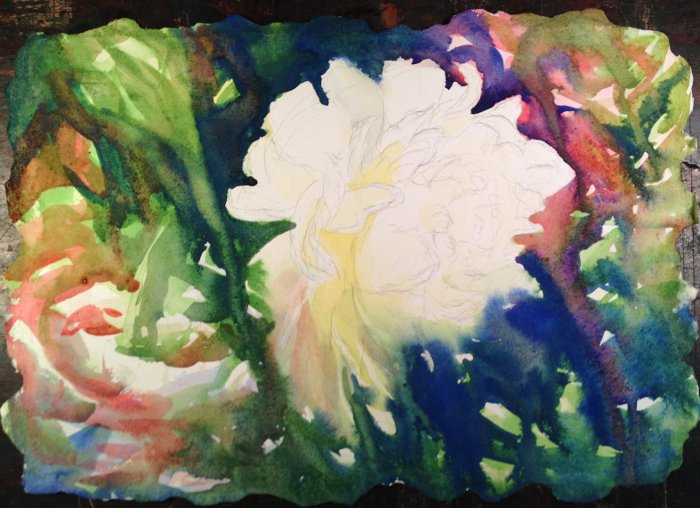 Everything still wet, but drying fast since it's outside. I redefine some edges, blur some.
The tricky part with a white flower like a peony is leaving enough white. Keep the strokes loose but less is more in the flower.
It rained after this wash! So I ran inside and finished the painting the next day. I finished up in my studio - the peonies weren't looking their best after the rain.