Painting Demonstration 1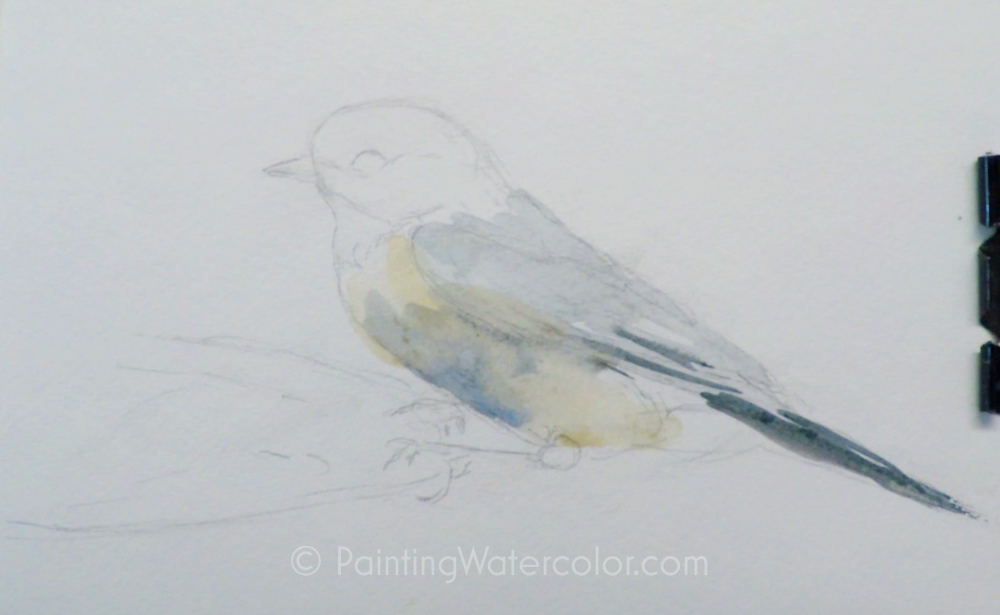 First, I paint the chickadee's underbelly with cobalt blue and quinacridone rust, mixed. Remember to always paint in the direction of the body shape and the feather direction.
Painting Demonstration 2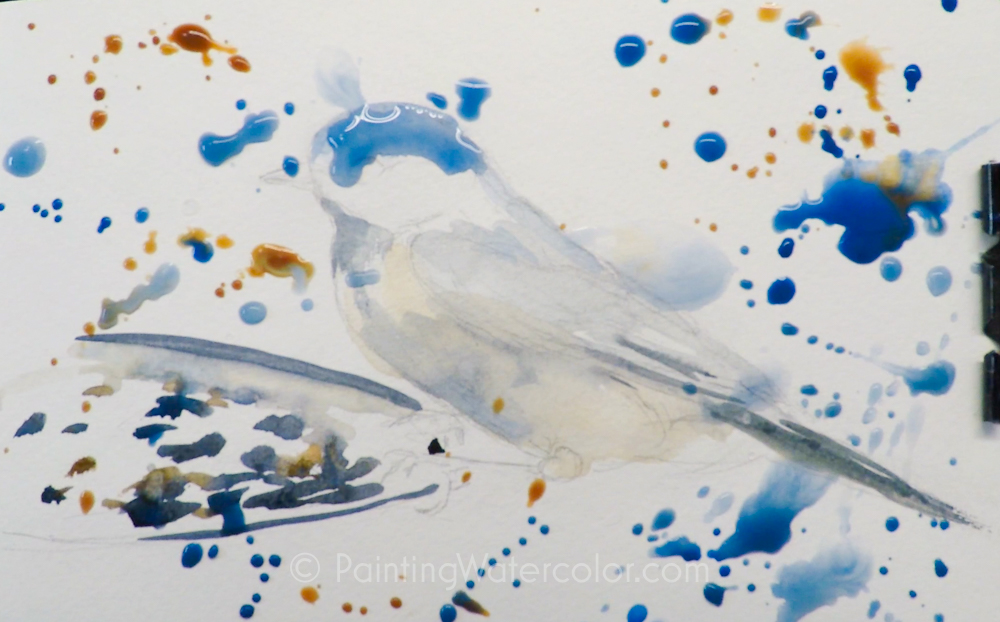 I rapidly sketch in the bird feeder and sunflower seeds. I don't want much detail here.
I splatter paint all over the page, making sure I splatter over the bird's head to dull the contrast there.
Hold off on this step if you don't have time for the sketch to dry.
Painting Demonstration 3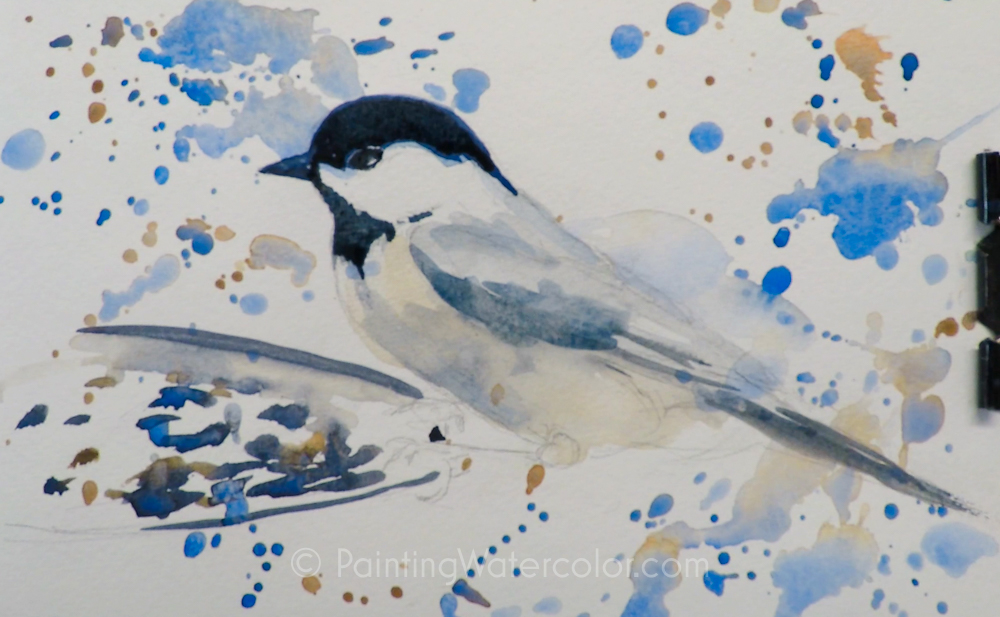 After the sketch has dried completely, I can start on the dark details.
I paint the details on the bird's head in several layers, beginning with a cobalt blue. I then build it up with ultramarine blue and quinacridone rust.
Artist's Tips
Always keep your brush strokes in the same direction as the feathers.
Painting Demonstration 4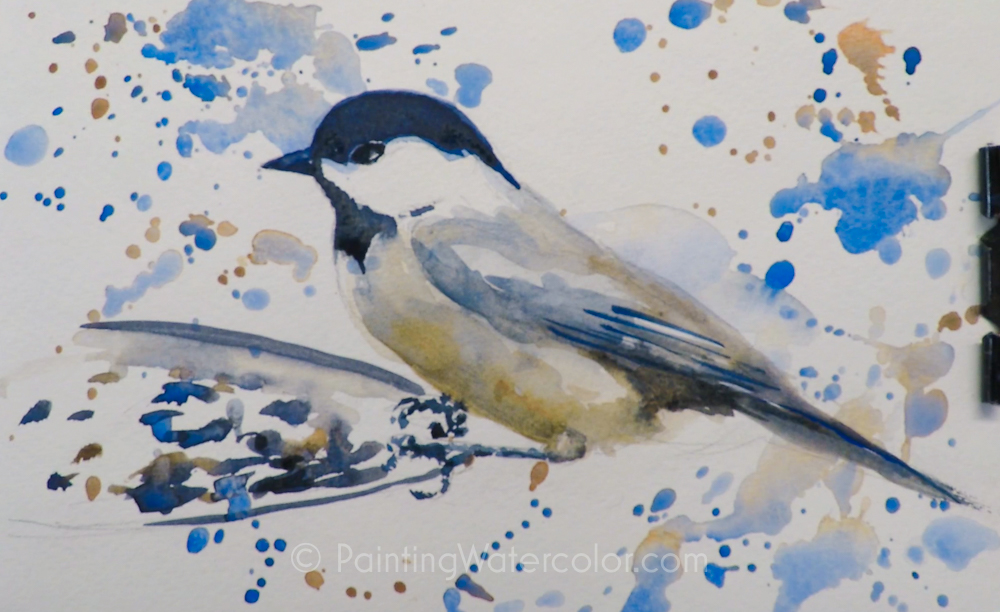 I use nickel azo yellow on the bird's body to give a warm glow. Be careful, it's very easy for this to turn green!
Painting Demonstration 5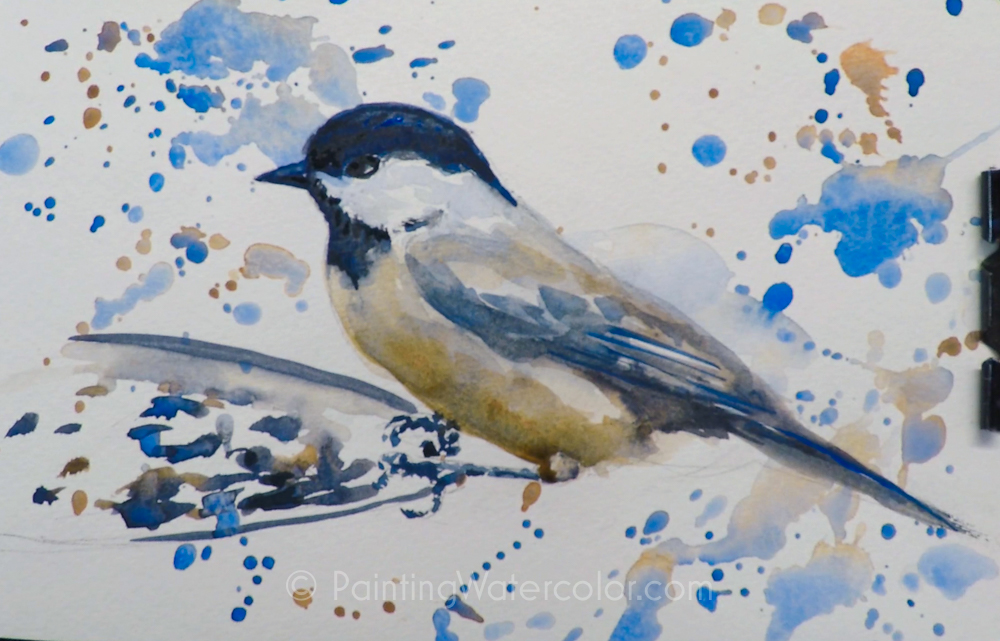 I round the chickadee's head with several layers of feathers. I want ruffled edges against the cold.