Painting Demonstration 1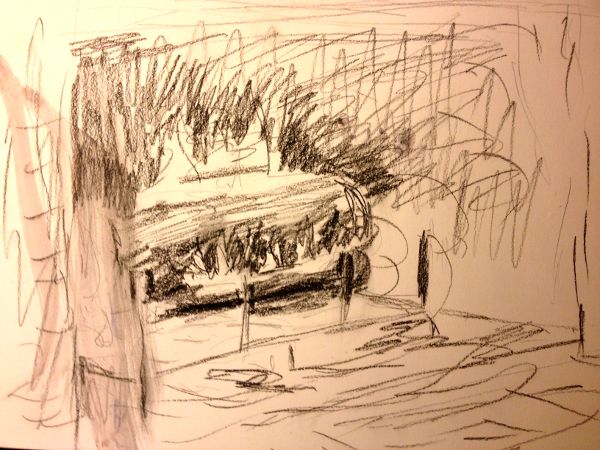 A cold evening and a warm fire. Perfect for a little sketching! Here's a watercolor tutorial on sketching a fire!
Painting Demonstration 2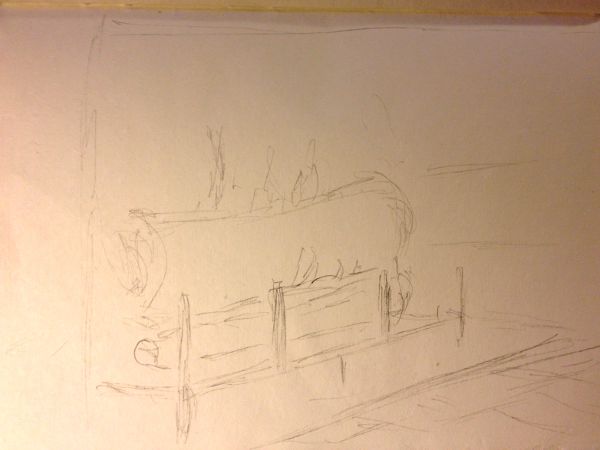 First, a value study. Remember, this should just take a minute or two, tops. I'm just taking notes – in case my husband puts another log on the fire! (This one got a bit of paint dropped on the left by accident.)
Painting Demonstration 3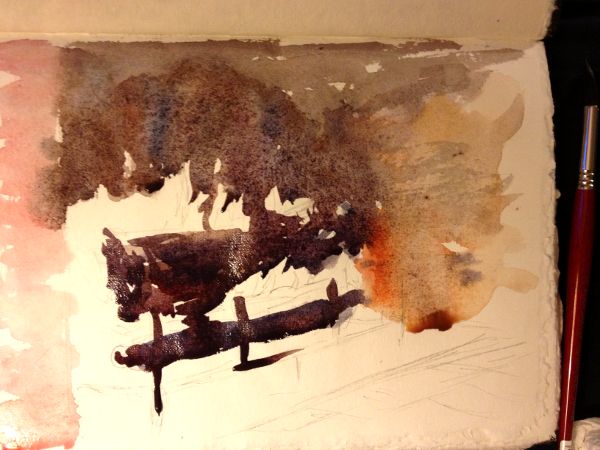 I'm trying out a new brush – squirrel round #12 Blick Master. Very nice point and lovely water retention, sheds a bit, but this is the first painting. I'll let you know!
Artist's Tips
Blur edges to give the impression of movement.
Painting Demonstration 4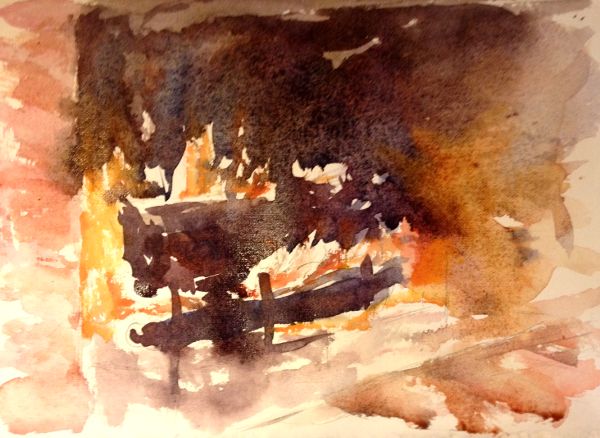 Midtones are in and hints at darks. Always start with a few strong darks.
And there's my blazing fireplace in watercolor. It just looks warm and cozy, doesn't it?
Yes, another layer and this could be a finished watercolor painting.
But this is not supposed to be a finished painting. This is a sketch, so I'm leaving it here and I'm going back to my hot chocolate! I hope you enjoyed this watercolor tutorial of a fire in my fireplace!