Painting Demonstration 1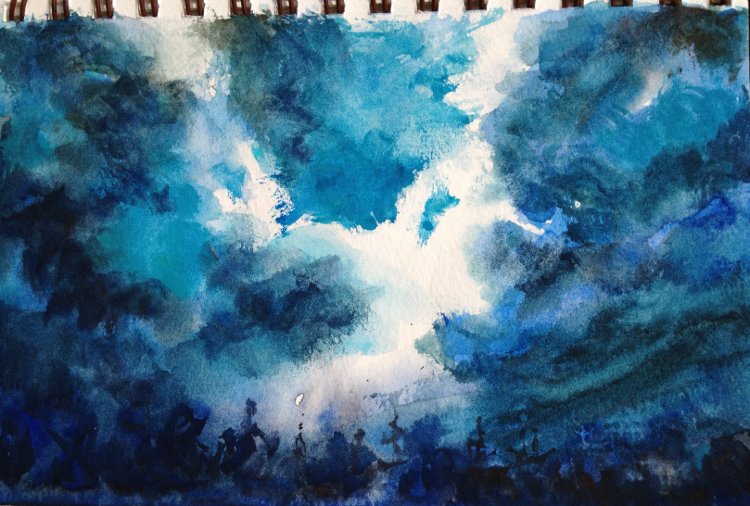 Painting Demonstration 2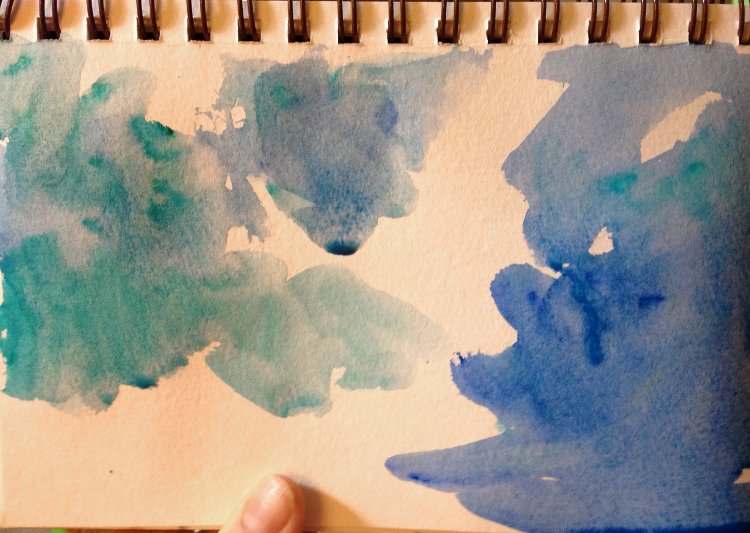 Leave white paper for the clouds to start. Keep the color range simple. I started with Ultramarine blue, Cobalt teal, and Cobalt blue. Just plan the big shapes to start with, donít get into details or texture. Youíre just blocking in shapes.
Make certain you know where your light is coming from. Is it from the sun? Reflections on the clouds from city lights? Diffused or harsh?
Painting Demonstration 3
The dark trees and shadows at the base really anchor the painting. I added Burnt Sienna and Pthalo Blue in this wash.
Burnt sienna is a tricky color to use. Great grainy texture, but it can turn to mud. Painting skies is where you learn to handle these tricky colors with ease.

Storm Coming Sky PaintingLast comes the bit of detailed trees at the base. Fade the trees in and out of the sky. The trees are there to give scale to the painting. Theyíre not even a tiny bit important in the painting. Too much detail in the trees would be distracting.
I want lost and found edges in the clouds too, but not fussy detail. These are big dramatic clouds. Leave the area of greatest contrast to your center of interest only. Some drybrush for texture.
So go outside and start painting skies!
Artist's Tips
Use a combination of wet into wet wash and dry brush to give clouds volume.