Painting Demonstration 1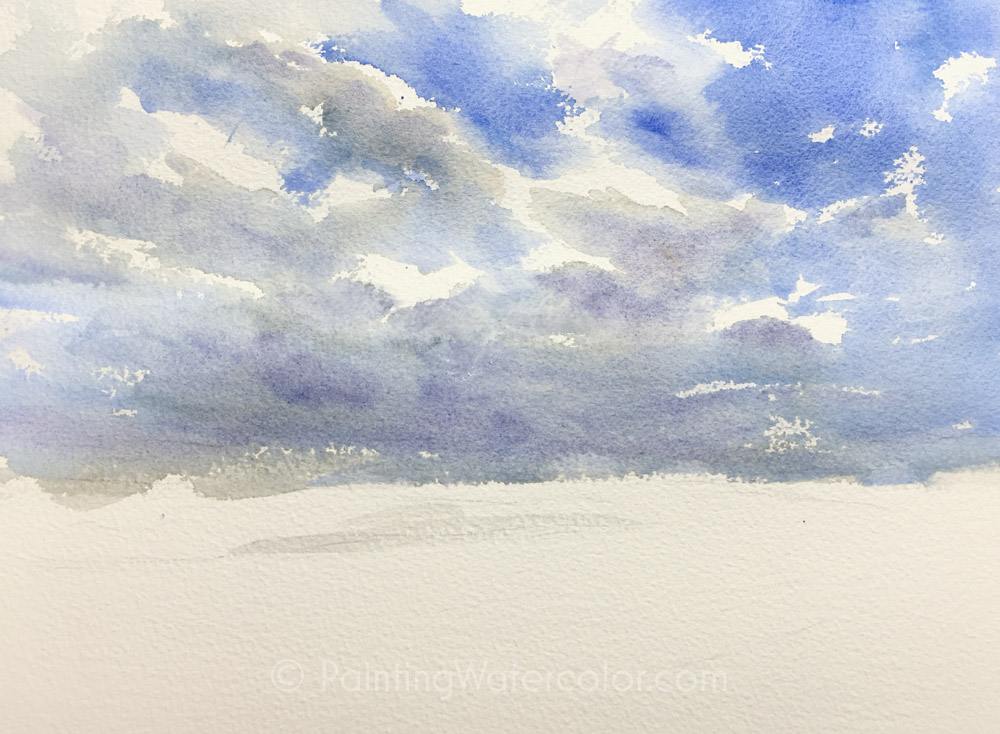 In the first wash, I paint the sky very quickly. Cobalt Blue, Ultramarine Blue, Quinacridone Rust with dashes of Cobalt Violet to make the far background recede.
Move your brush very lightly, just barely hitting the paper, after the first paint is down. You want lots of interesting white highlights in here.
I let this wash dry for about a minute.
Painting Demonstration 2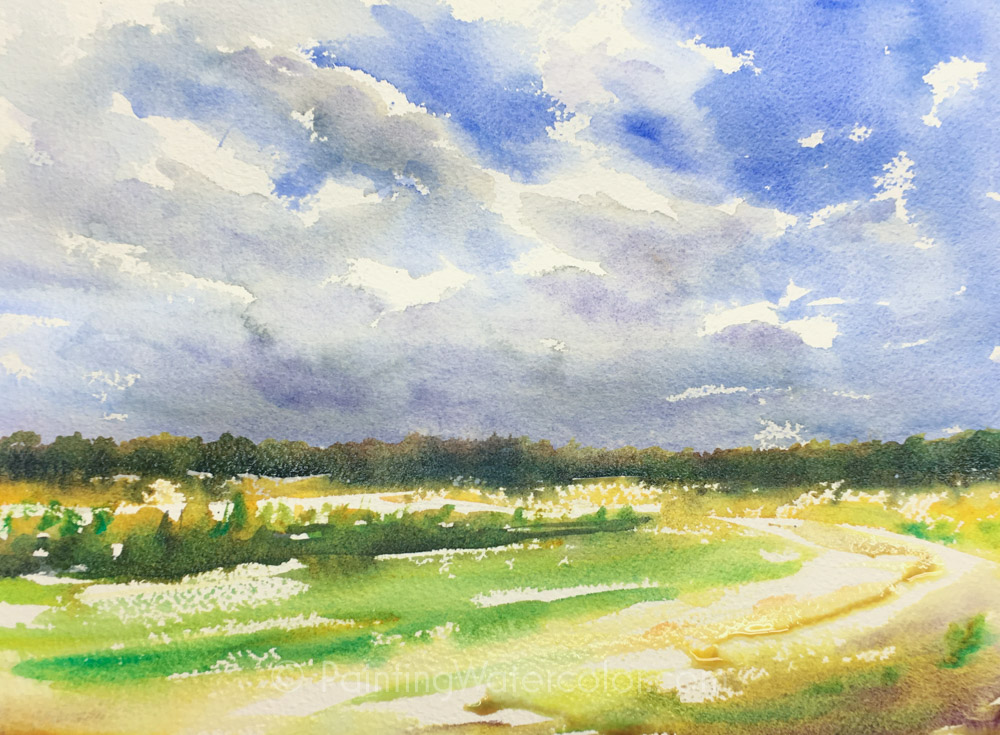 Now for the greens! I'm mixing all the colors I used in the sky and adding Azo Yellow, Nickel Azo Yellow and Cobalt Teal.
I'm still using my mop brush - it's the only one I use in this sketch. I dash in the greens, taking care to not over work anything. Every detail would spoil the lightness of this little sketch.