Painting Demonstration 1

This cute little bird sketch takes less than 20 minutes and only needs 3 paints, Cobalt Blue, Ultramarine Blue and Quinacridone Rust!
Here's the finished spread with the 2 tufted titmice!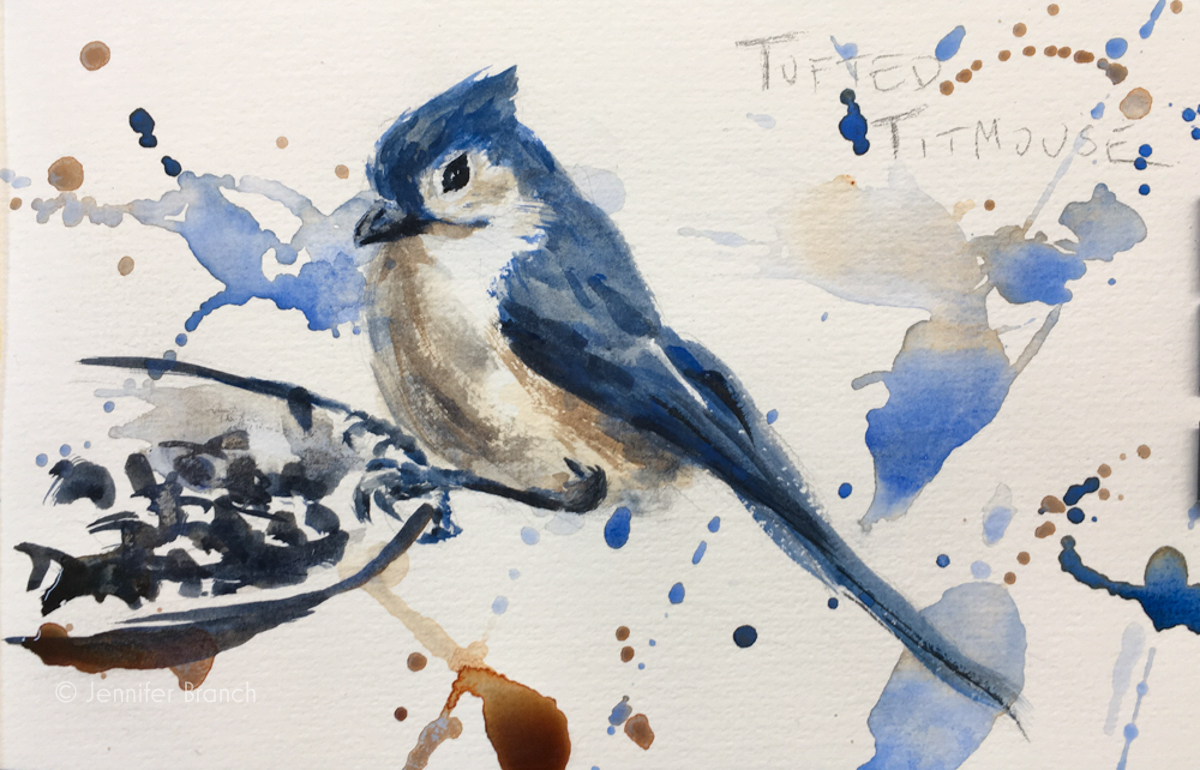 Painting Demonstration 2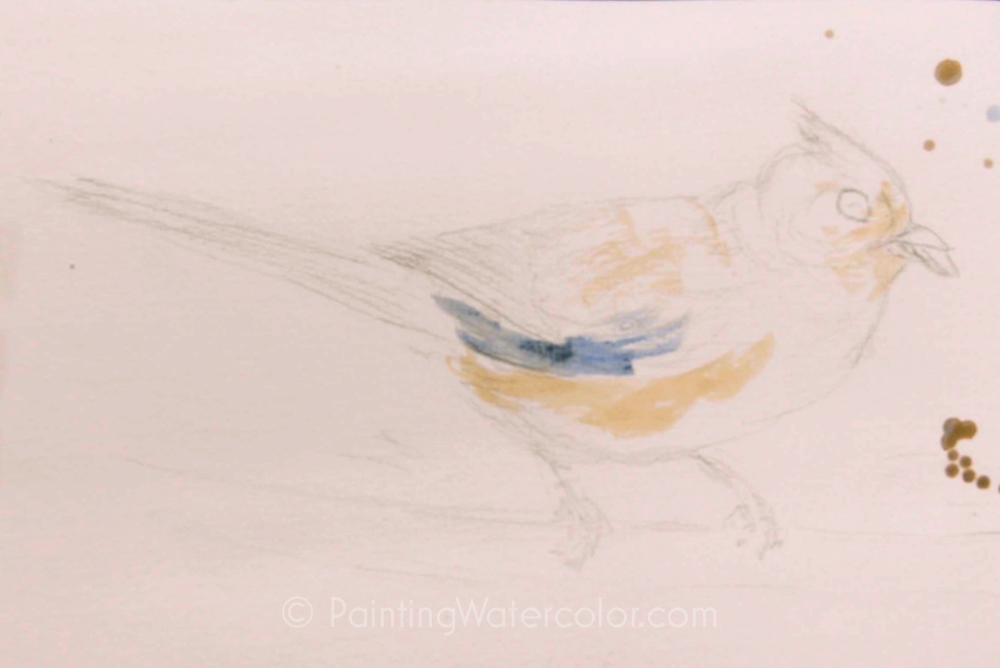 First, I loosely paint the shadow areas on the bird. I want a warm under layer of Quinacridone Rust under a lot of the feathers. The blue gray color is Cobalt Blue + Quinacridone Rust. The variations are simply changing the mix ratio up.
Painting Demonstration 3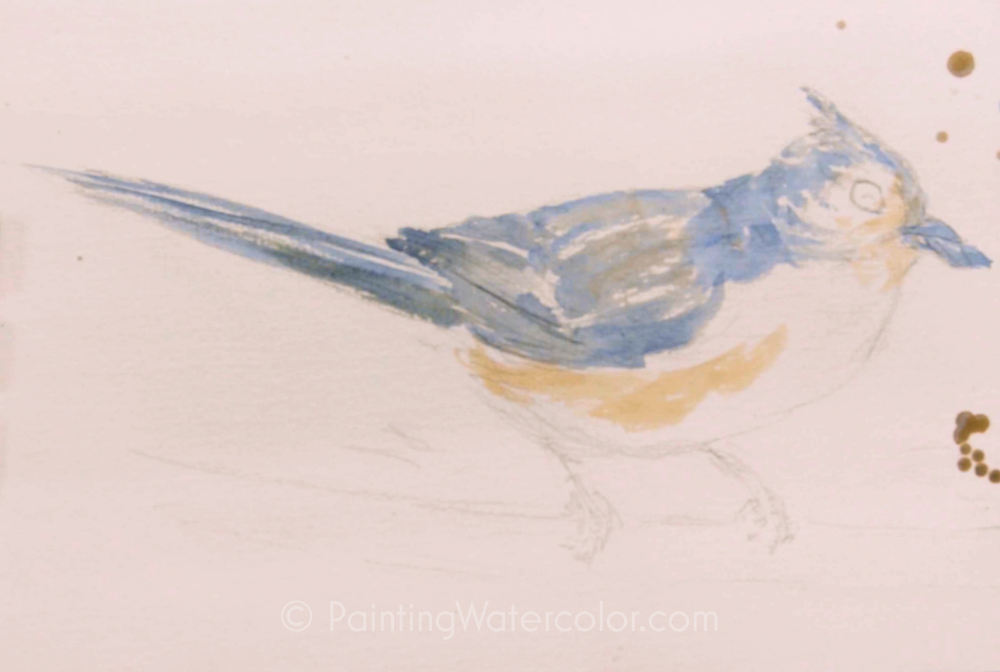 I continue with the loose underpainting of the bird. I leave a lot of whites for the reflections on the feathers. This also helps keep the sketch loose.
Artist's Tips
For feathery texture, build up in at least 3 layers.
Painting Demonstration 4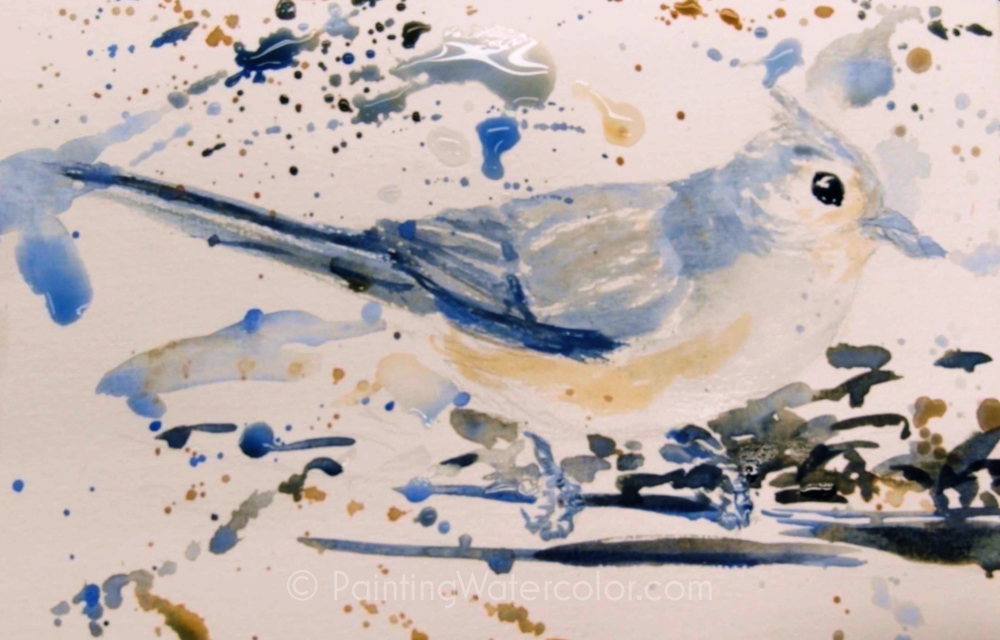 Now it's time to really loosen things up! I splatter paint Cobalt Blue and Quinacridone Rust in the background. I let the splattered colors flow together. I don't mix them on the palette.
The sunflower seeds are painted in mostly Ultramarine Blue and Quinacridone Rust. A slightly deeper blue makes them a lot darker, in contrast to the chalky Cobalt Blue.
The eye is also painted in Quin Rust and Ultramarine Blue. I leave the white of the paper for sparkle in the eye.
Painting Demonstration 5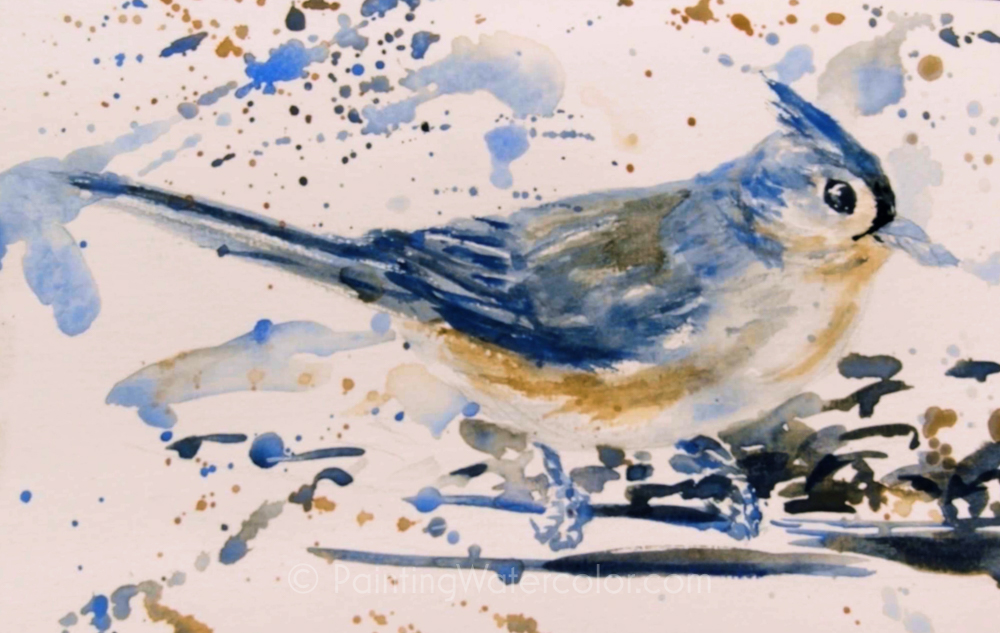 Another few layers of fluffy feathers here. Pay attention to the edges, since that's how you recognize objects. A few feathery fringes at the edge of the head makes a big difference!
For a finishing touch, I did a tiny highlight on the beak and seed with white gouache.