Painting Demonstration 1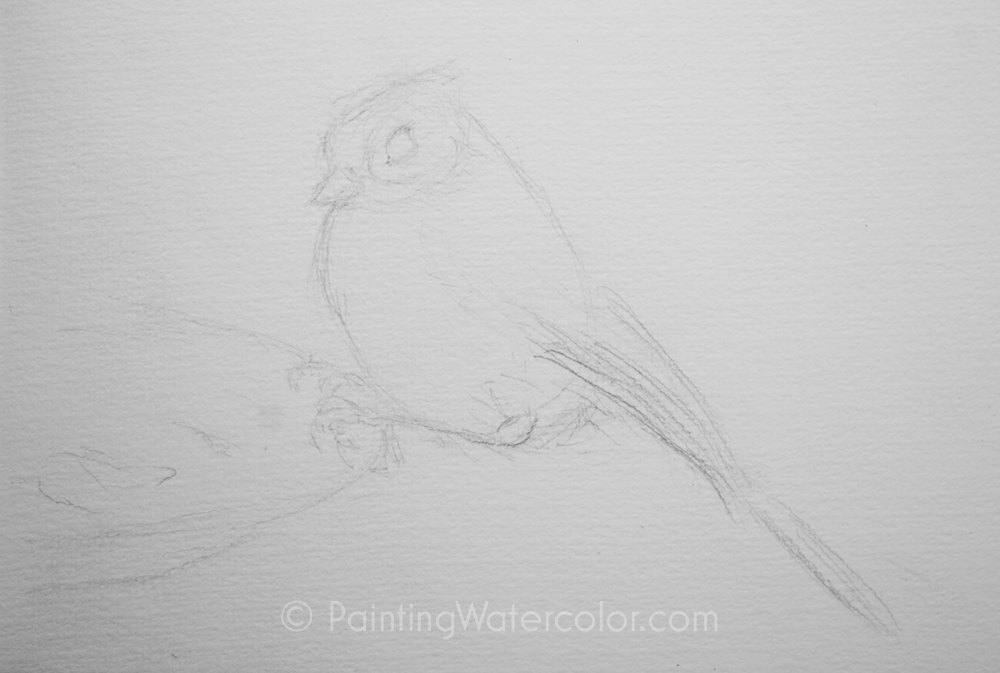 This cute little bird sketch takes less than 20 minutes and only needs 3 paints, Cobalt Blue, Ultramarine Blue and Quinacridone Rust!
Start by lightly sketching the bird.
Painting Demonstration 2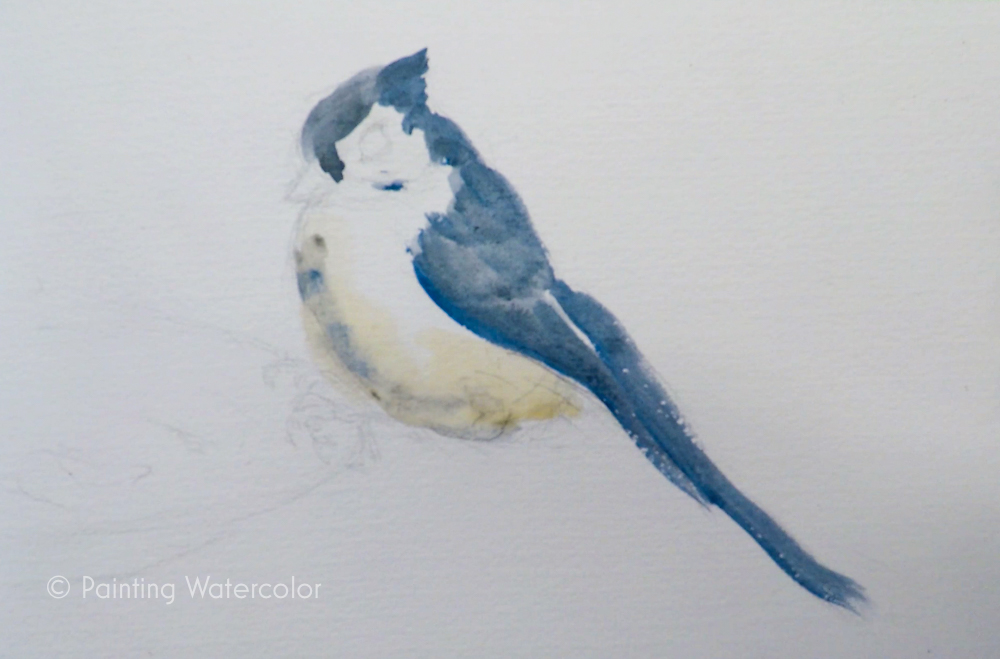 First, I loosely paint the bird's body. The blue gray color is Cobalt Blue + Quinacridone Rust. The variations are simply changing the mix ratio up.
The warm red of the bird's belly is almost entirely Quinacridone Rust. It's amazing how it becomes the perfect soft red when watered down!
Painting Demonstration 3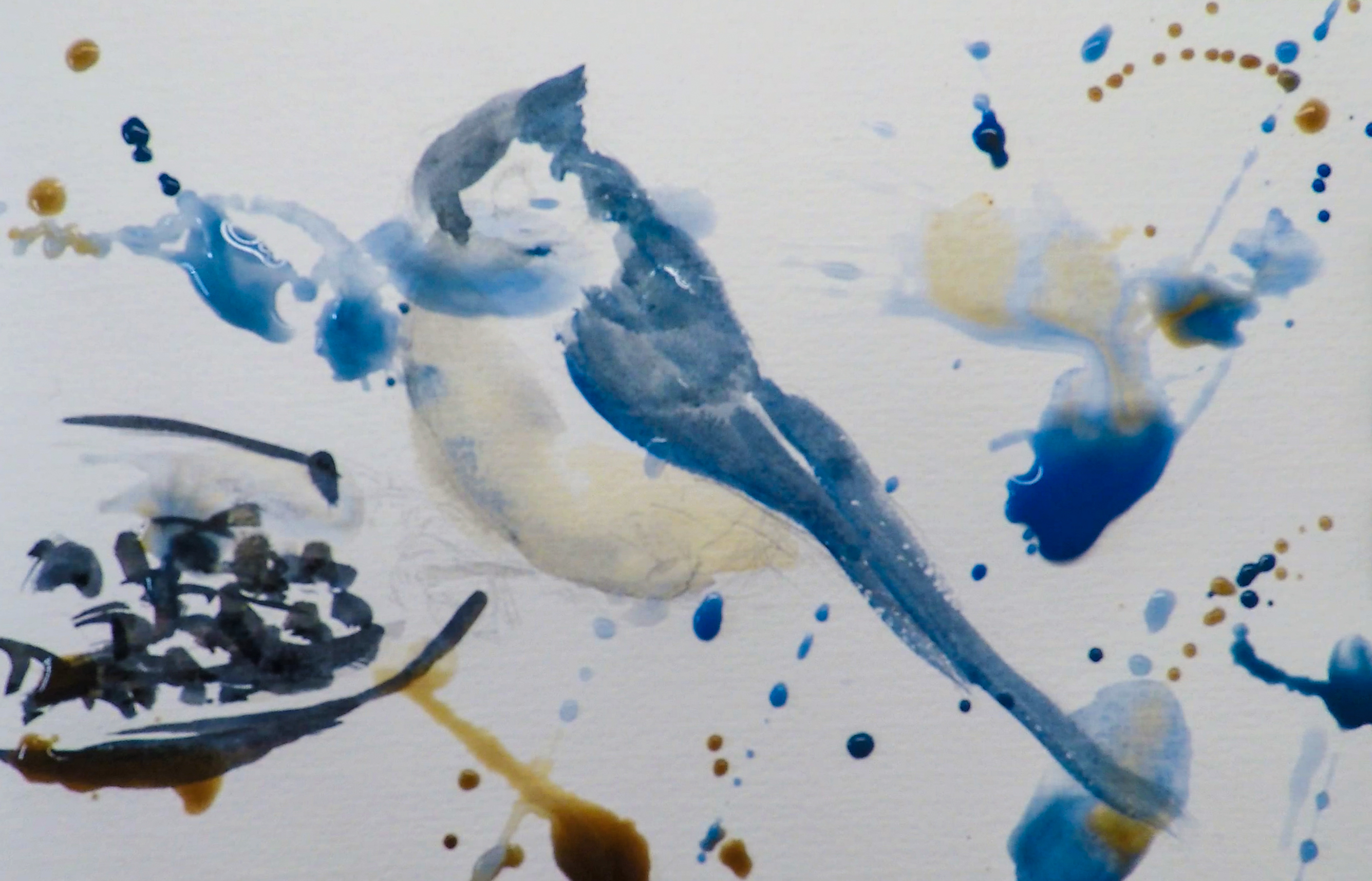 The sunflower seeds are painted in mostly Ultramarine Blue and Quinacridone Rust. A slightly deeper blue makes them a lot darker, in contrast to the chalky Cobalt Blue.
At the end of the first wash, I splatter on some paint drops, very loosely. I want to keep this sketch fun!
Artist's Tips
Don't be afraid to make mistakes.
Just have fun with the paint!
Painting Demonstration 4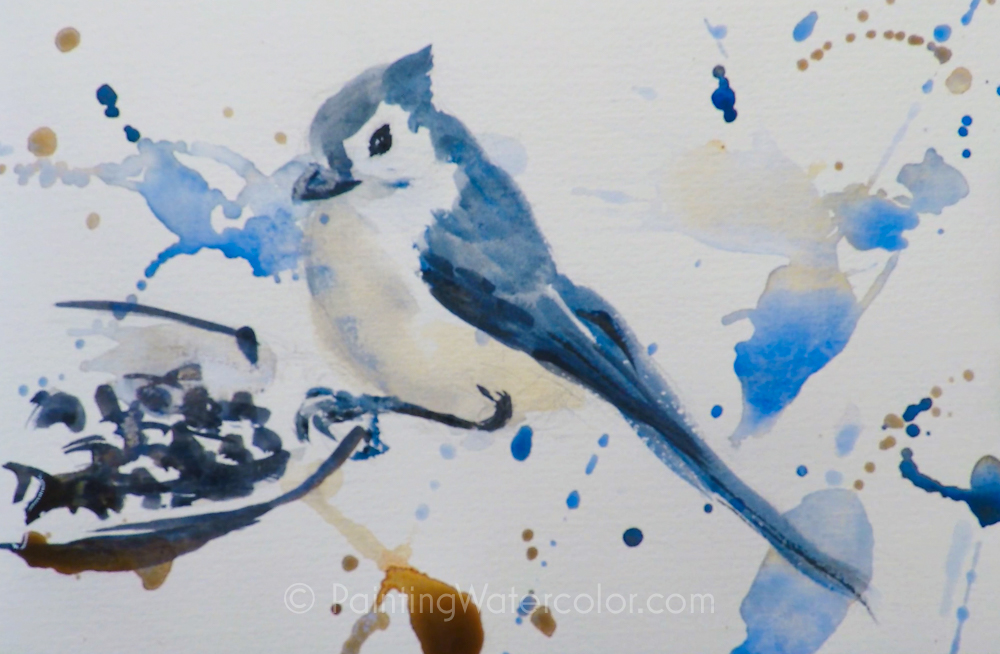 I let the sketch dry most of the way, then start adding a bit more detail. First, I paint the beak and the little black eye. I use the same mix with a touch of Ultramarine Blue for a deeper dark. Then, I paint the legs, using more Cobalt Blue.
Now, if I was on location in this sketch, I could stop here. I could have not splattered much where I wanted to paint sharper details. It's also not such a bad thing if details blur a bit!
It's difficult to paint without letting the sketch dry between washes. If you have the time, let it dry. Otherwise, those details could have been added with a pen, or later, when you're not on location. There are always options for whatever level you want to take the sketch too!
Painting Demonstration 5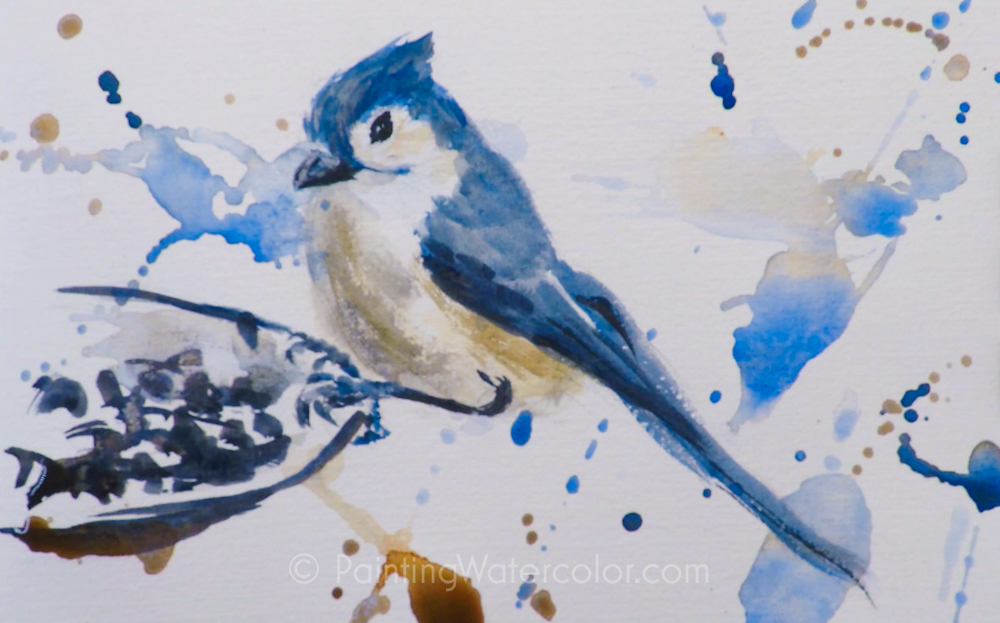 I'm in my studio so I want to take it to the next level! I want to keep things loose, but I can't resist adding fluffy feathers texture!
When you're painting feathers, always look at the direction the real bird's feathers grow in. They're around muscle groups, not random. Painting the feathers angled in the correct directions goes a long way toward making the bird feel more real.